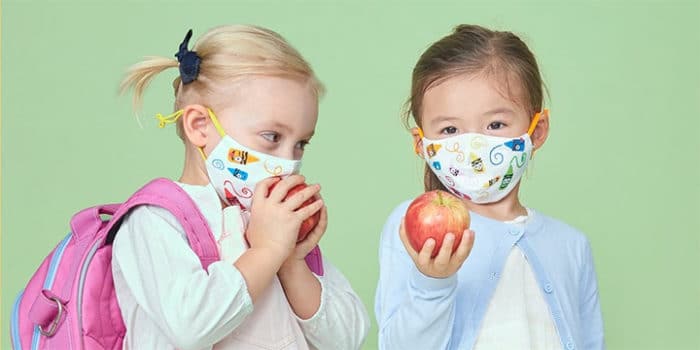 Wearing a face mask is one of the easiest things we can all do to help slow the spread of COVID-19. But getting kids to wear face masks isn't always easy, especially if they're too young to understand the real life and death threat that this virus poses to so many people. For children, face masks might just feel irritating, an annoyance; they can be uncomfortable, make breathing feel strange and they might look and feel scary. They can also be difficult to keep on if they're ill-fitting. But the CDC recommends that everyone wear masks, including children (with exceptions for children under the age of two). So finding a face mask that your child feels safe and comfortable in and one that fits well is extremely important, whether you're just running errands or planning to travel. From reusable to disposable, here are seven different types of face masks for kids for you to consider: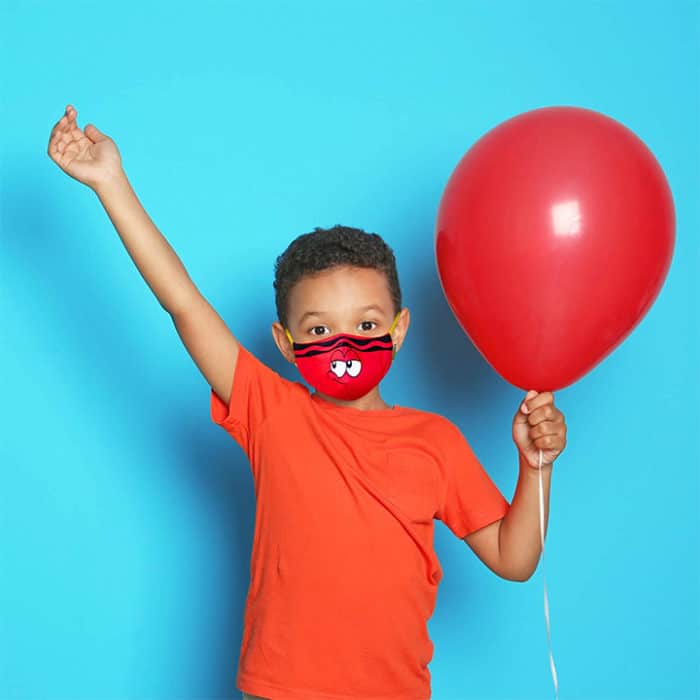 Crayola Kids Face Masks, $29.99
This set of breathable, reusable cloth face masks from Crayola comes in packs of 5, one for each day of the school week. They also come with a handy mesh laundry bag for easy washing.
RELATED: The Best Face Masks for Flying During COVID-19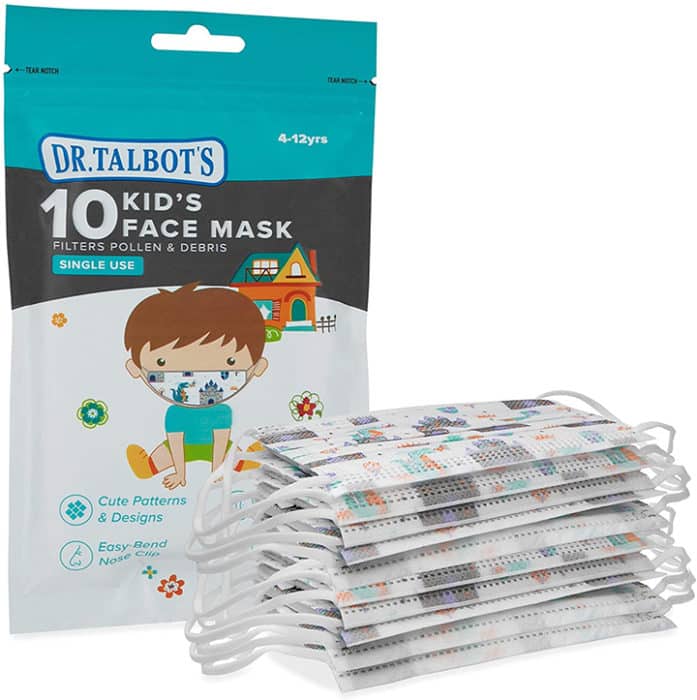 Dr. Talbot's Disposable Kid's Face Mask for Health Protection by Nuby, $9.99
These single-use masks are designed for children aged four to 12 years old and come in packs of 10.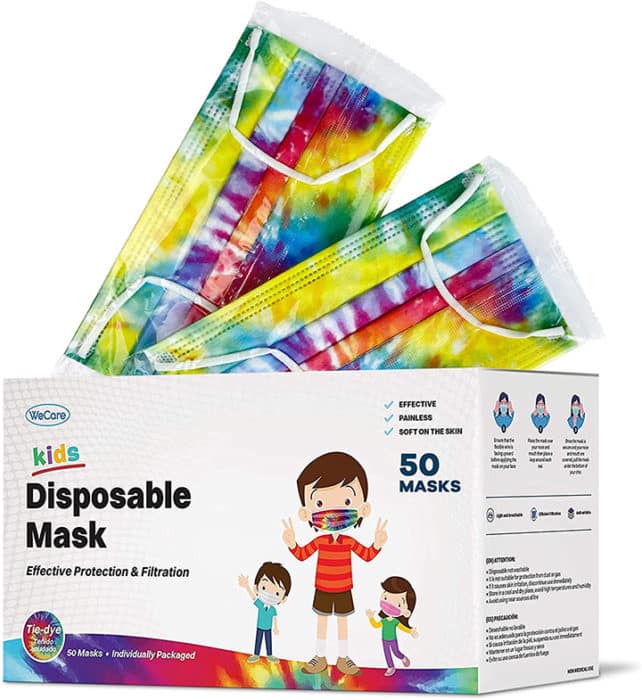 WeCare Kids Disposable Face Mask, $29.98
These individually sealed tie-dyed masks come in a pack of 50 and have a metal nose clip so you can secure the fit on your child.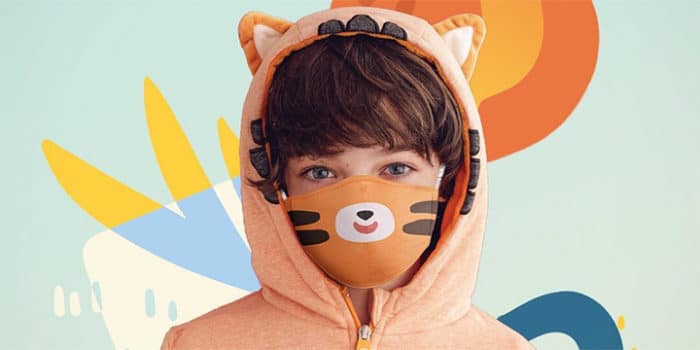 Cubcoats Kids Face Masks, $14.99
Recommended for kids aged five and up, these reusable cloth face masks are made with two layers of a fabric and a pocket so you can insert a filter. Sold in packs of two.
RELATED: What's the Best Airline to Fly During COVID-19?
Animal Print Toddler Face Mask, $11.99
Made from 100% cotton, these kids masks are reusable and have a pocket for a filter as well as an adjustable nose wire and chin shape for a more secure fit.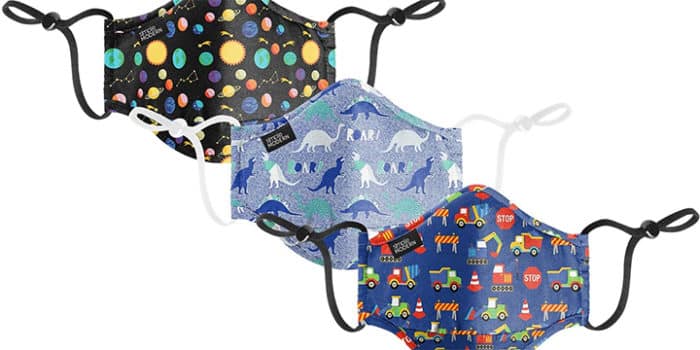 Simple Modern Face Masks for Kids, $16.99
This three-pack of face masks comes in cute designs but more importantly, has adjustable ear loops and an adjustable nose wire to give a secure fit.
Three-Ply Reusable Masks for Kids, $18.95
Since one size generally doesn't fit all, these plain but practical masks come in four different sizes for you to find the right fit for your child. They're made from cotton with stretch loops to fit snugly around the ears.