On September 1, British Airways introduced their new Boeing 787 Dreamliner aircraft on flights between London and Toronto. This marked the first long-haul service for the airline's impressive new fleet. The 787 is a revolutionary aircraft built by Boeing made with composite materials—including carbon fiber-reinforced plastic—as the primary building block in the construction of its frame. Airlines want the 787 in their fleet because it's much lighter than aluminum jets—and so 20% more fuel-efficient.
When I first stepped onto the plane I was taken a bit aback by its size. For some reason, I was expecting it to be bigger, even though I knew the Dreamliner was a mid-size wide-body. Depending on the airline (airlines customize planes according to their own specifications), the 787 can hold between 210 and 330 passengers.
British Airways has chosen to configure the long-range aircraft with three classes. Club World (business class) has 35 flatbed seats that have 73-inch pitch (legroom) and 20-inch wide seats. World Traveller Plus (premium economy) has 25 standard seats with 38 inches of pitch and 18.5 inches of width. Finally, World Traveller (economy) has 154 standard seats with 31 inches of pitch and 17.5 inches of width.
My wife Natalie and I arrived at Heathrow's Terminal 5 (T5) about three hours before the flight because we'd come in from Dublin. T5 is one of our favorite terminals anywhere because it's so bright, open, and beautifully designed. Natalie's favorite part is browsing the shops like Harrods, while mine is hanging out in the British Airways Galleries (Club Lounge) where they have excellent food and drink.
Just as we were about to make our way to the gate we noticed that our departure time had changed—our flight was now an hour delayed. I asked one of the reservations agents what the problem was, and she said there had been an aircraft change!
I was sure that our new 787 was going to be replaced by a 767 since they are similar in size but it turned out they replaced it with another 787! I was stoked because I've wanted to fly this aircraft for a while, even though it's been plagued by maintenance problems (including being grounded by the FAA for fires on board related to its lithium-ion batteries). In fact, all 787s were grounded from January 16, 2013 to April 27, 2013. I later learned from a flight attendant at T5 that British Airways has four 787s in their fleet. Two fly the London–Toronto route and the other one flies the London–Newark flight. The original 787 we were scheduled to fly on was their newest plane and it was pulled into maintenance because the rear door was indicating it was open when it was really shut.
In the end, the flight ended up being almost two hours delayed but we didn't mind since we weren't in a hurry to leave Heathrow's T5. When we finally took our seats (we got upgraded to Club World), I took some time to tour the plane. Here are my five favorite things about British Airways' 787.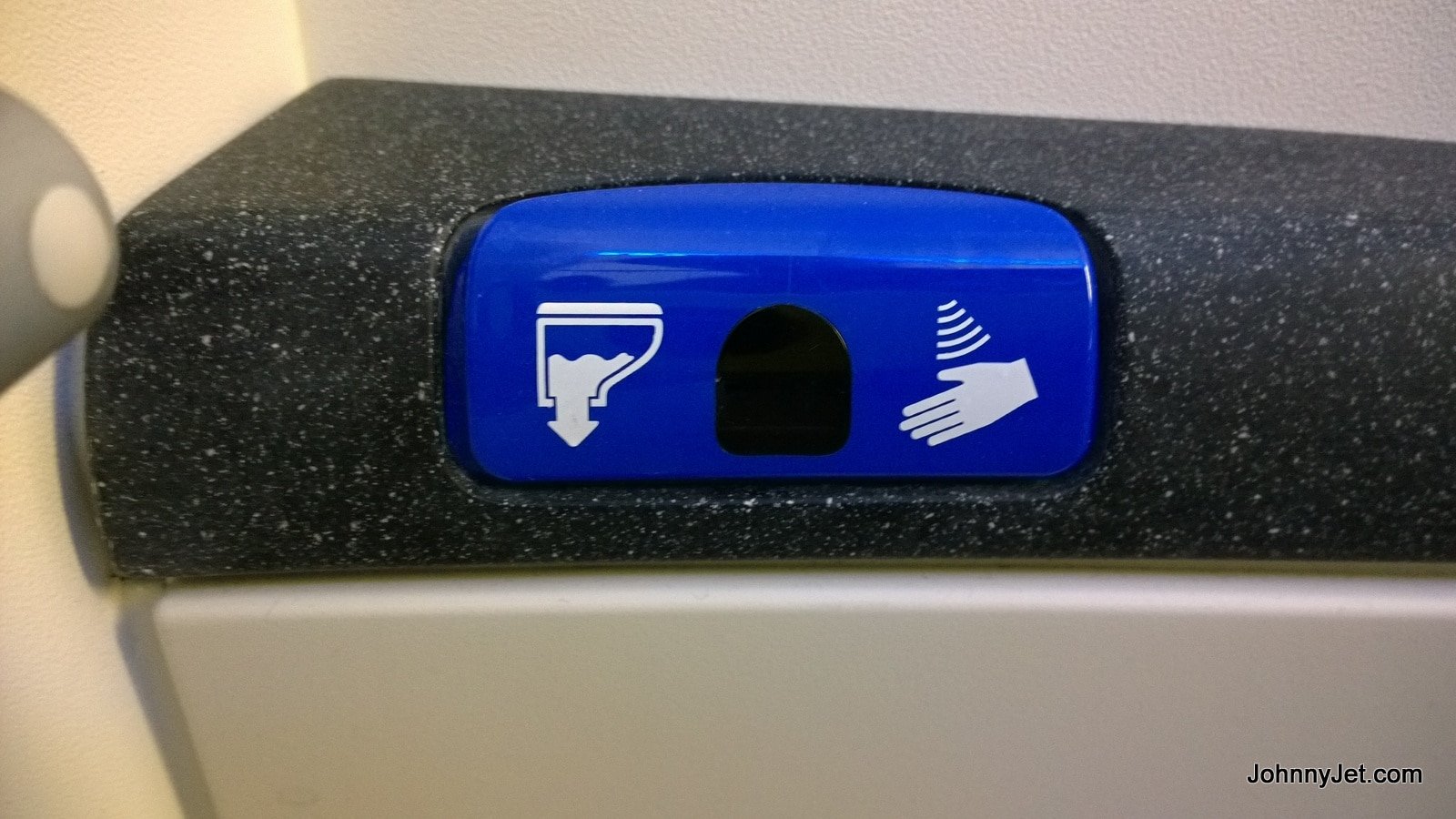 1. The bathrooms
Although the bathroom doors open funny, I love all the features inside. You don't have to touch anything but the door. To lift the toilet seat up there are little overlaps for easy gripping with your foot. And the toilet seat stays up so men don't have to try and catch it midstream during turbulence. The best part is that the flush and sink are on sensors so you just wave your hand in front of each and voila!
2. It's clean
According to the flight attendants and my own observations, most passengers don't even realize what type of plane they're on (or don't care), but they do notice how clean they are. If you thought getting into a new car was sweet, wait until you get on a new 787. British Airways needed this too, because their older planes, especially the 767 and 747-400, were starting to look tired.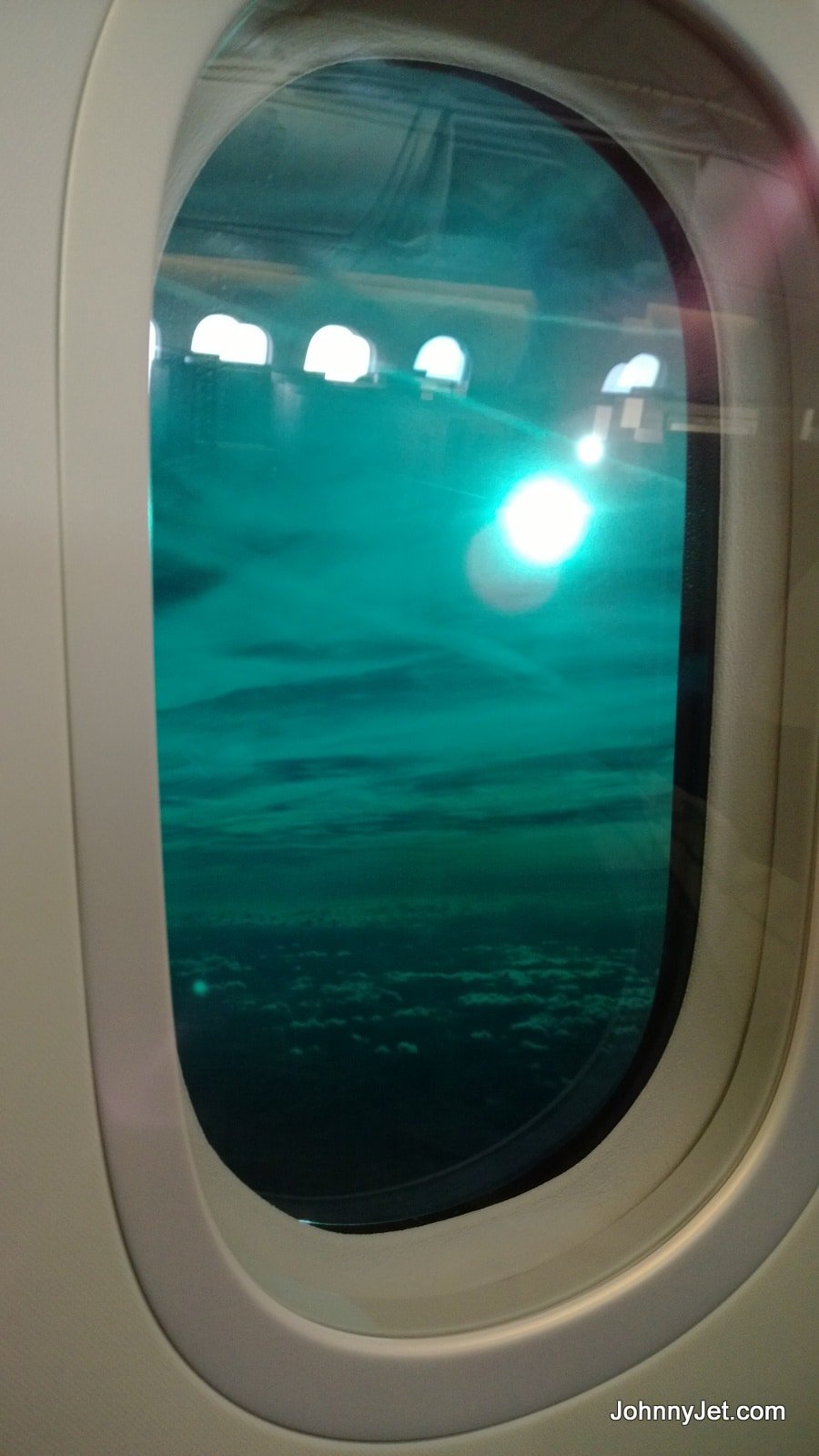 3. The windows
One thing passengers will definitely notice on the new British Airways 787 is the windows. They are the largest windows of any commercial airliner. They are not only 60% larger than the windows on most planes, but instead of pull-down blinds, each one also has its own dimmer switch. There are five different shades and the flight attendants can control them as well, which is great for overnight flights. The cabin was never pitch-black and most people had the windows on the darkest shade. But what made it even cooler was how the dark glow made it feel like we were floating in space.
4. Air quality
One of the greatest aspects of the 787, from a passenger perspective, is that the internal cabin pressure is increased to the equivalent of 6,000 feet (1,800 meters) altitude instead of the 8,000 feet (2,400 meters) standard on other aircraft. That means passengers and flight attendants have reduced jet-lag. In fact, the flight attendants I spoke to said this was their favorite part of the plane.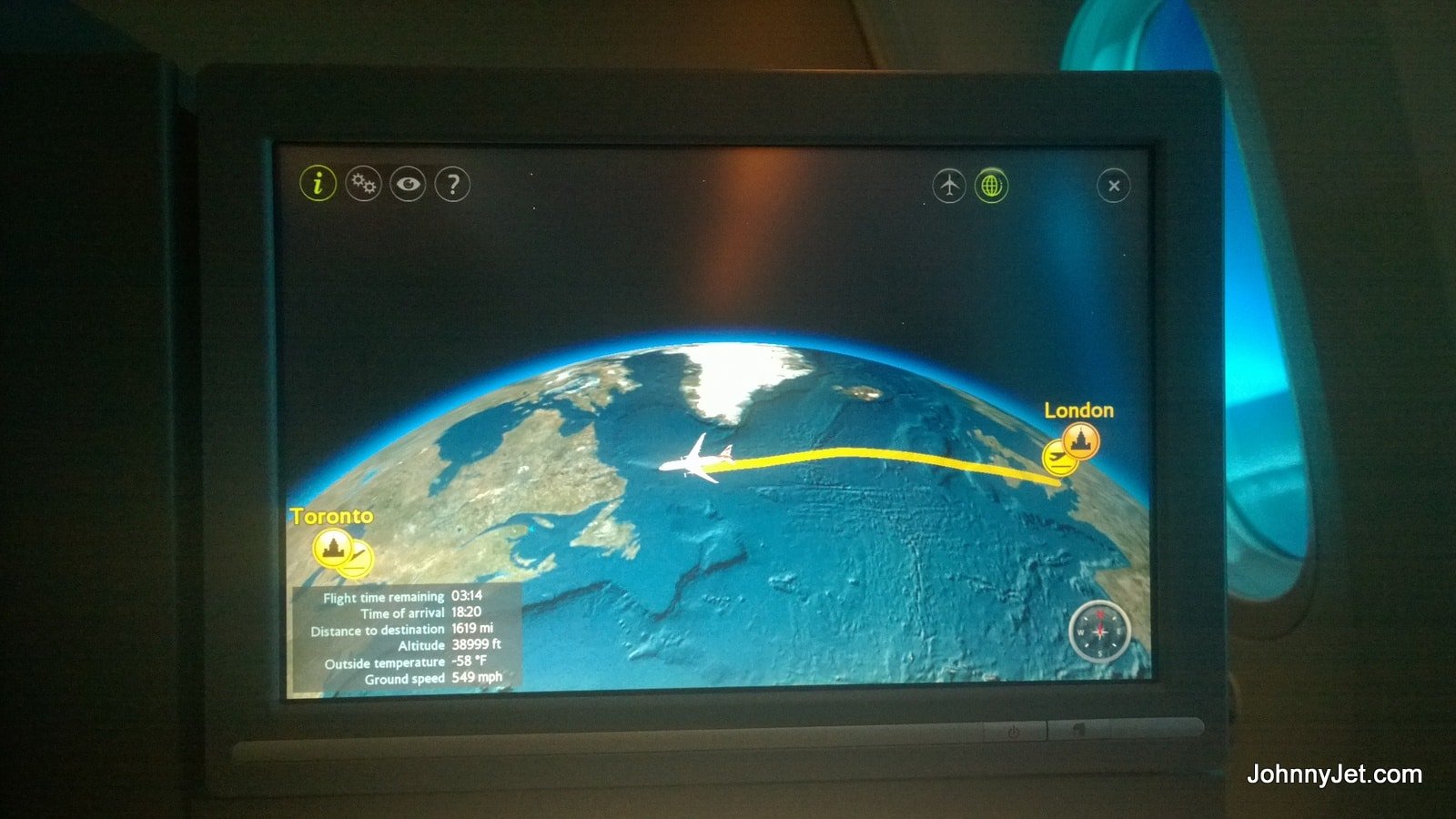 5. Enhanced entertainment
British Airways' 787 is fitted with the airline's new Thales entertainment system. Each seat features a television screen and customers can choose from more than 700 hours of movies, TV, and music, including 230 TV programs, 70 movies, and 400 music albums and interactive games. Travelers can also communicate and play games with friends elsewhere on the aircraft using an in-seat chat system, so you'll never be bored no matter how long the flight is. My favorite feature was the 3D maps (above).
Good to know:
-British Airways plans to add 24 new Dreamliner 787s to its fleet over the next four years
-Club World and World Traveller Plus have 110V in-seat laptop power ports and two USB power sockets; there are no laptop power ports in the standard World Traveler class
-Those seated in World Traveller class have 1 USB power socket
For more information on this aircraft, check out SeatGuru's British Airways 787 page and click here to track all the 787s in the air live!