This post contains references to products from one or more of our advertisers. We may receive compensation when you click on links to those products. For an explanation of our Advertising Disclosure, visit this page.
It's hard to believe the holiday season is upon us but here we are! If you haven't finished your holiday shopping yet, we're here to help with our suggestions of great gift ideas for the traveler on your list. RELATED: Hands Down the Best Gift Idea For Every Woman on Your Holiday Shopping List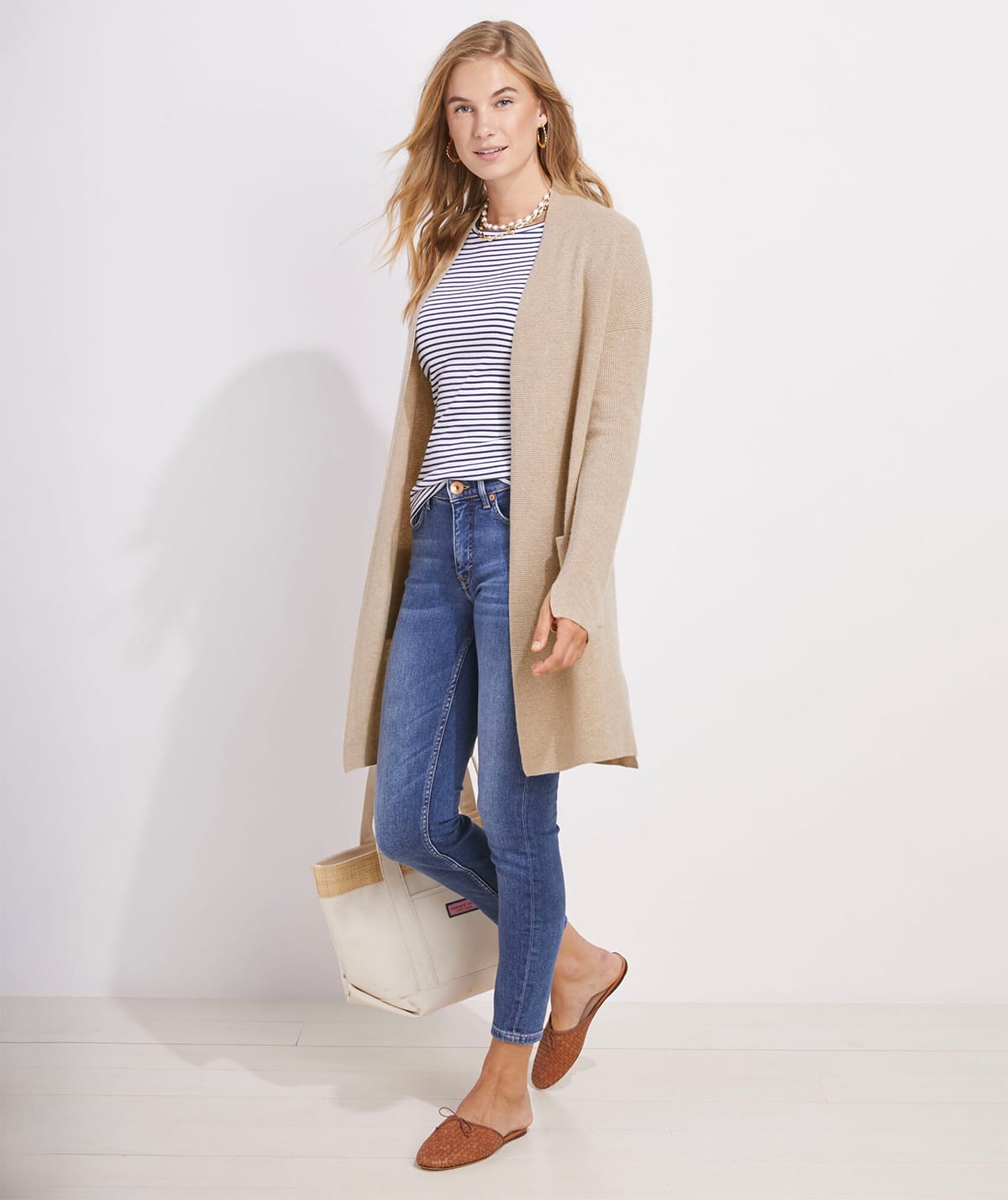 Lightweight Cashmere Waffle Open-Front Sweater
A warm, cozy sweater is a travel essential, especially on chilly airplanes and this stylish cardigan from Vineyard Vines is perfect for the job. It's lightweight but warm and has a delicate waffle stitch. The seamless open front and dropped shoulders give it a great fit and of course, because it's cashmere, it's truly luxurious. This is an extremely versatile piece and makes a great travel wardrobe staple.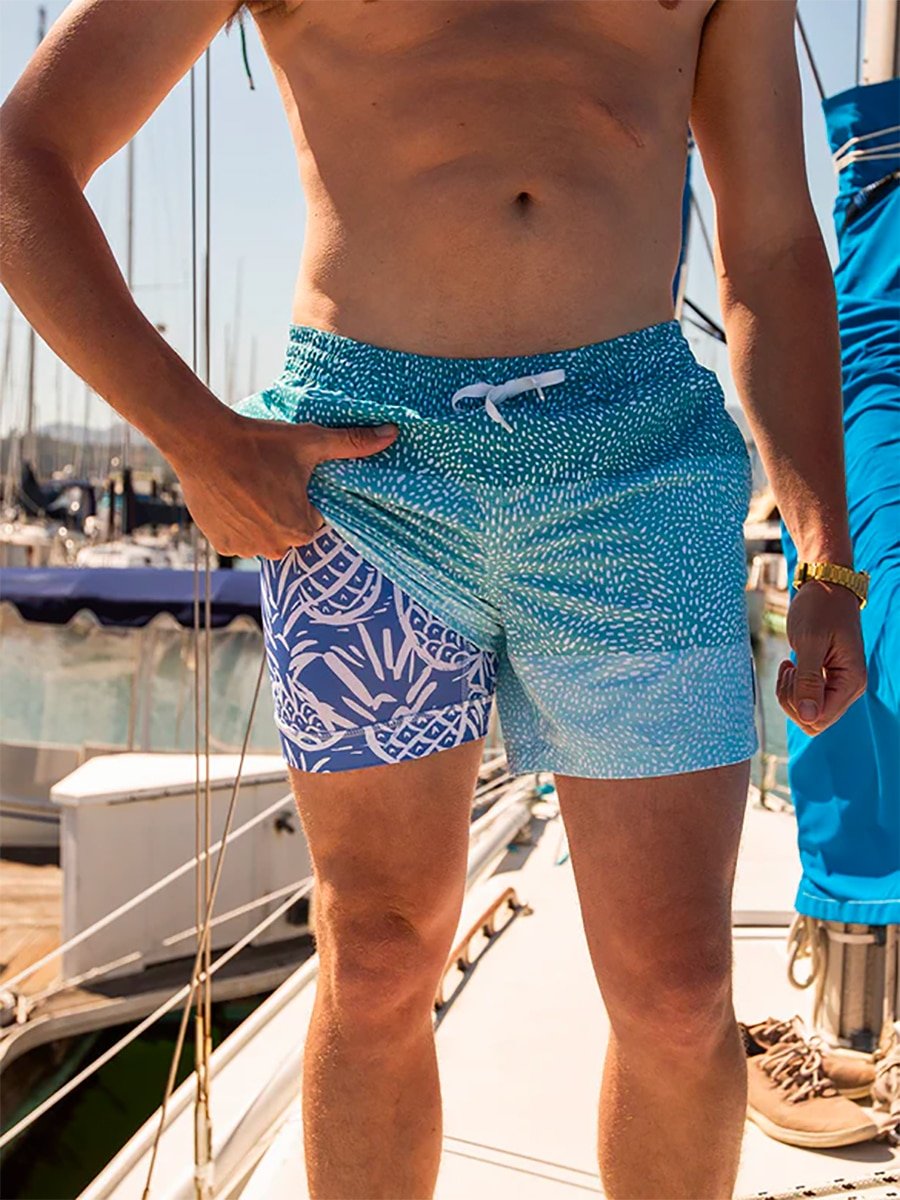 Chubbies Men's Swim Shorts
These swim shorts are a great gift for many reasons: They look great, they're made with quick-drying, 4-ways stretch fabric and have 3 pockets, convenient for carrying your essentials. But the best part is that they're made with a lightweight anti-chafe liner instead of mesh, which I'm told is extremely uncomfortable. Why did it take so long to come up with this brilliant idea? Doesn't matter! It's here now and every man in your life will be grateful for this upgraded gift of comfort.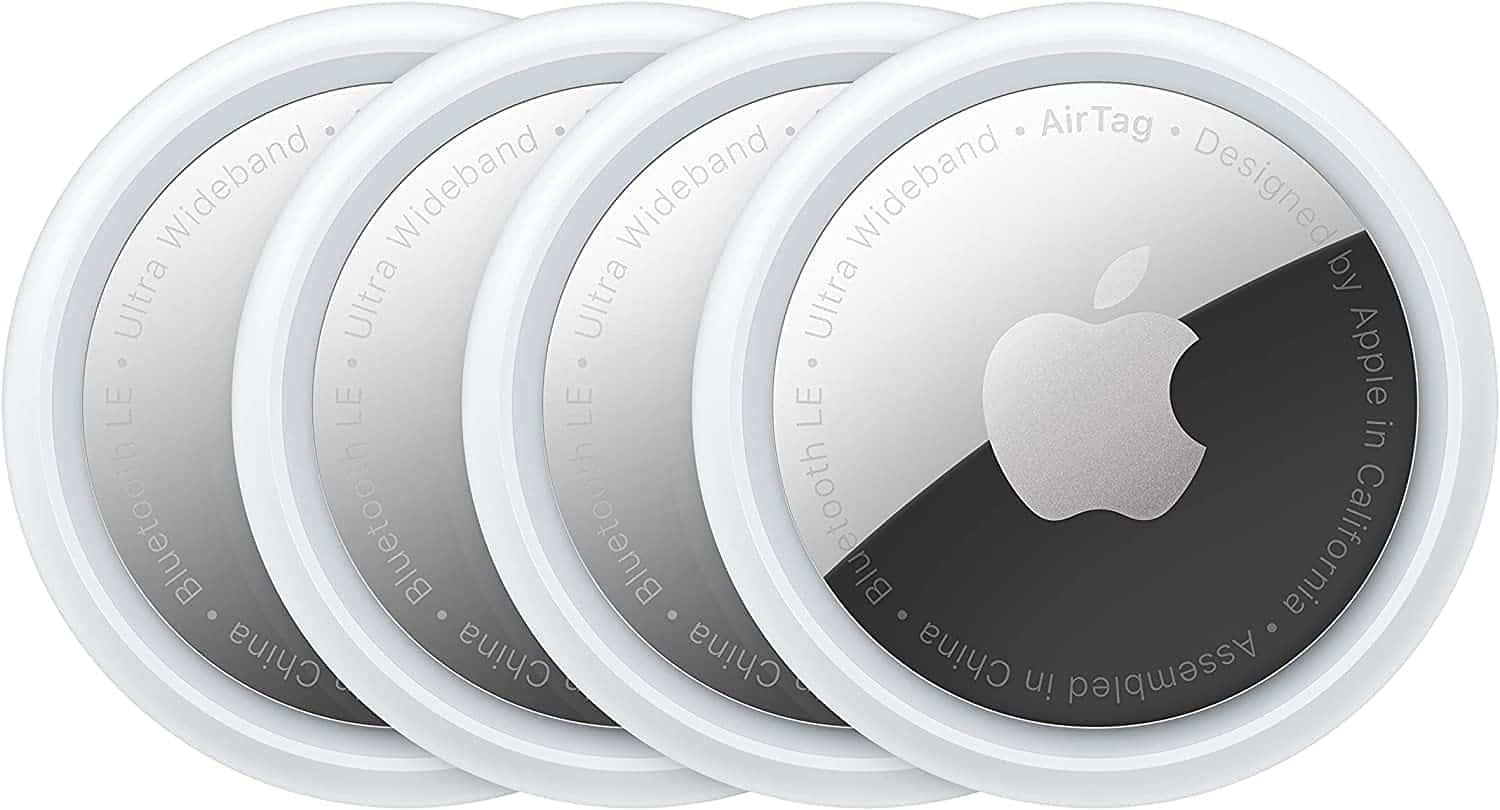 Apple AirTags
Without a doubt, this year's number one travel gadget is Apple's AirTags and Samsung's SmartTags since they can track your checked baggage. They became the must-have item over the summer when airlines struggled to meet demand, combined with labor shortages. The resulting lost luggage created chaos for travelers around the globe and the issue is likely going to persist over the holidays and even into next year. AirTags and SmartTags are small (a little larger than a quarter), relatively inexpensive (under $30 each) and easy to pair with your phone. AirTags are so popular that Apple and Amazon sold out of the four-pack during Black Friday.

The Art of the Travel Journal
In this digital age, journaling is quickly becoming a lost art form. But it doesn't have to be. This beautiful book will help you discover (or rediscover) how to journal creatively and beautifully, sharing techniques for sketching, lettering and decorating with meaningful mementoes like tickets and maps. The result will be a wonderful souvenir documenting your travels and will be a wonderful thing to look back on, maybe even passing down through your family's generations.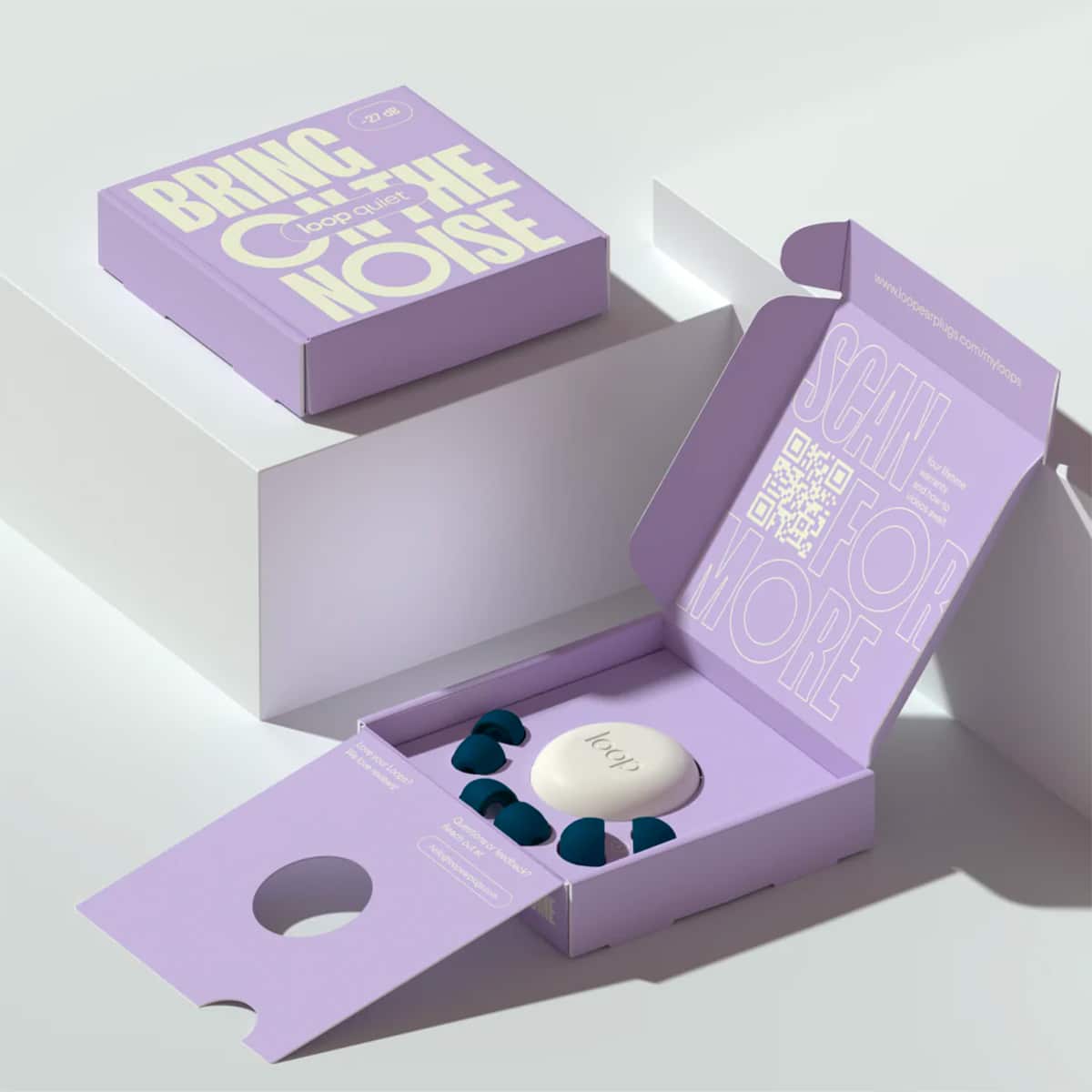 Loop Earplugs
If you've read our 10 tips for sleeping on a plane, then you know it's important to have solid earplugs. Especially if you don't like traveling with expensive and bulky noise canceling headphones and want to make sure you get a peaceful snooze. Consider Loop Earplugs. Users gush how comfortable and stylish they are.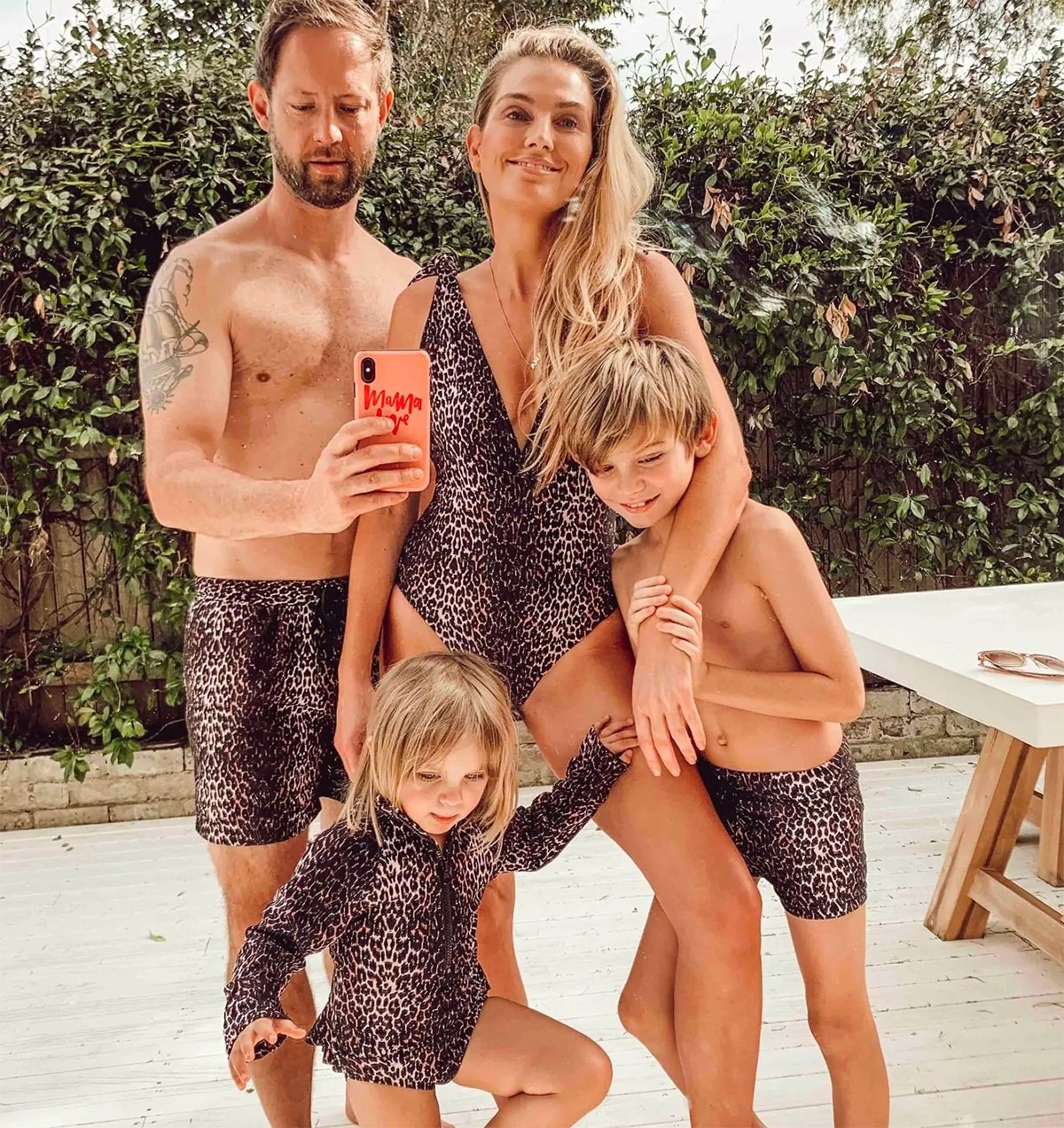 Infamous Swimwear
Most women will tell you that shopping for swimwear for their travels is … stressful. Finding a suit that fits just right, that's flattering and makes you feel confident isn't easy. Infamous Swimwear is on a mission to help women find just that. With a large variety of prints and style for the whole family, this is a swimwear brand you're going to love.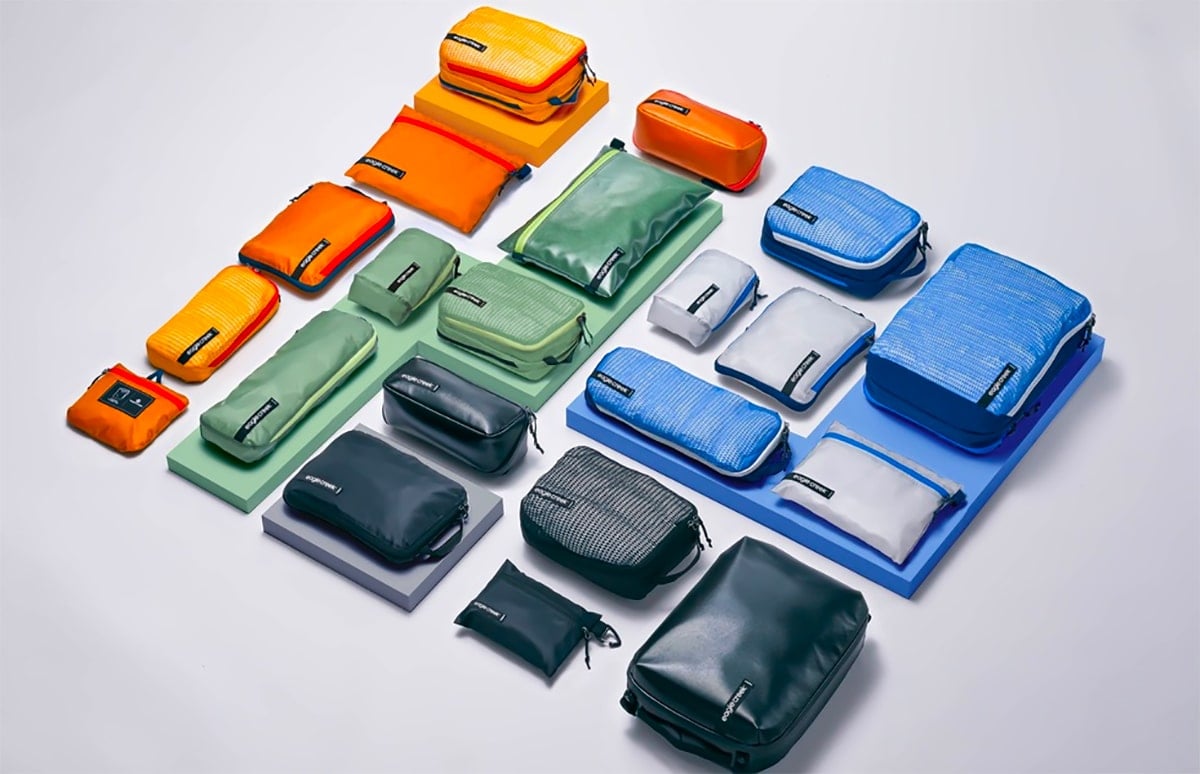 Eagle Creek Pack It Organizers
If you're not using packing cubes when you travel, you're missing out! Packing cubes will make you more organized than you thought possible and once you start using them, you'll never travel without them again. Eagle Creek's Pack-It Organizer kits come in a variety of sizes, shapes and colors and make a great gift for any traveler on your holiday shopping list. (You might want to pick up a kit for yourself, too, if you're not already using packing cubes!)

Zoom Tube
Don't want to carry bulky binoculars but want a device that allows you 8x magnification? Then check out the Zoom Tube. It's billed as 'the ultimate lightweight exploration tool.' It's a monocular telescope that's small enough to pack in a carry-on or purse and it's rugged and water-resistant. I love the bright colors too, which makes it even more fun to explore your surroundings with.

The Anywhere Sling by Pakt
A crossbody bag is an essential for hands-free travel. This stylish unisex crossbody sling is spacious inside and can keep all your travel essentials close at hand and accessible. It's perfect for keeping your phone, boarding pass, wallet, sunglasses and other small items safe and easy to reach. Made from durable water-resistant materials made from recycled single-use plastic. This versatile bag is perfect for travel but also has plenty of uses for daily life; you can also tuck the shoulder strap away and use this as a toiletry bag.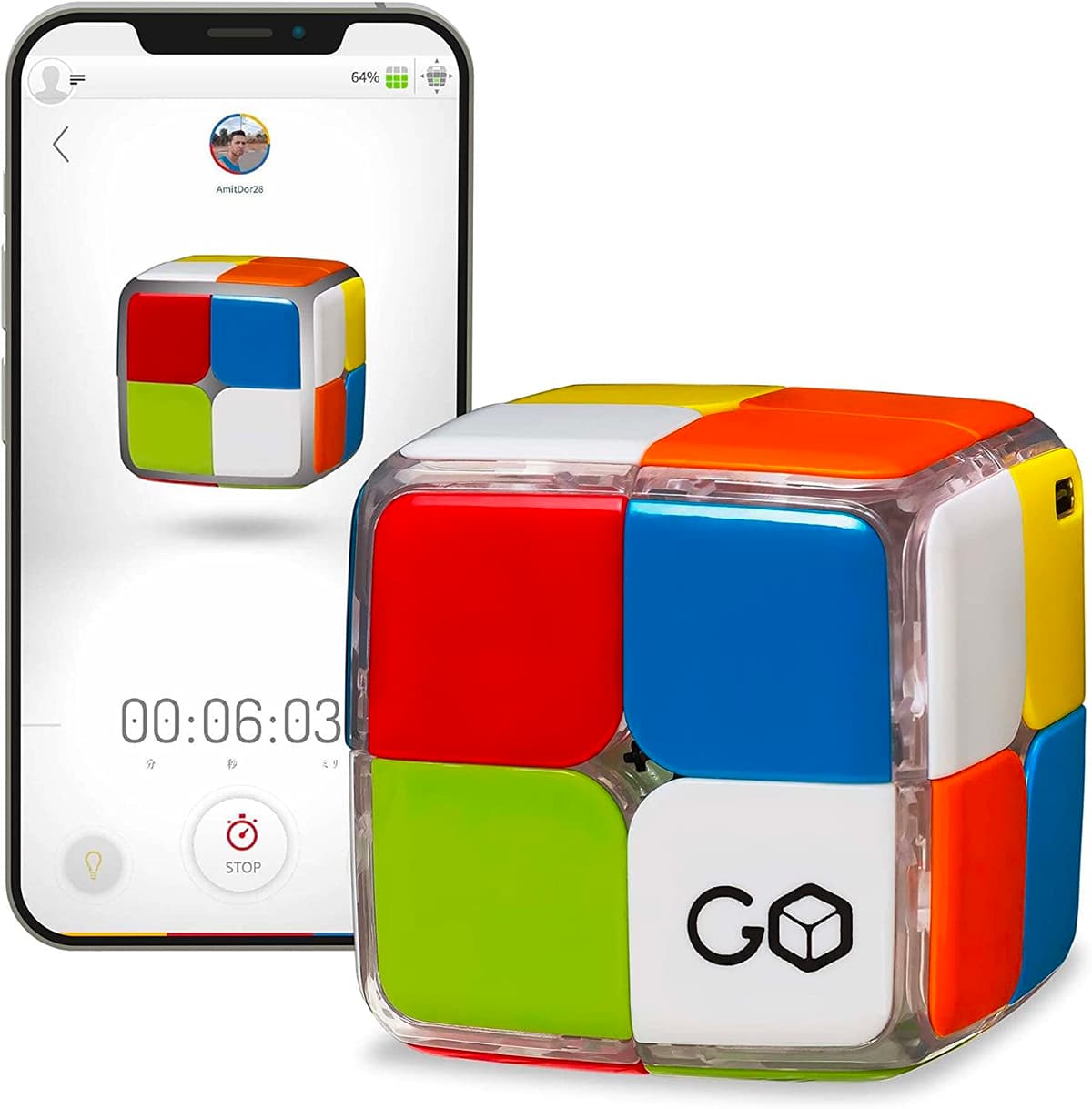 GoCUBE 2×2
Games aren't just for kids, especially when it comes to the awesome GoCubes. The GoCube 2×2 is the world's first 2×2 digital app-enabled cube. It wirelessly connects to your phone or tablet and is the perfect STEM toy for kids and adults alike. The colorful cube is a modern update on the classic Rubik's cube and has lights and sensors for more fun and excitement. The app includes games and challenges that will keep the whole family entertained. Also available in a larger (and more challenging) 3×3 version.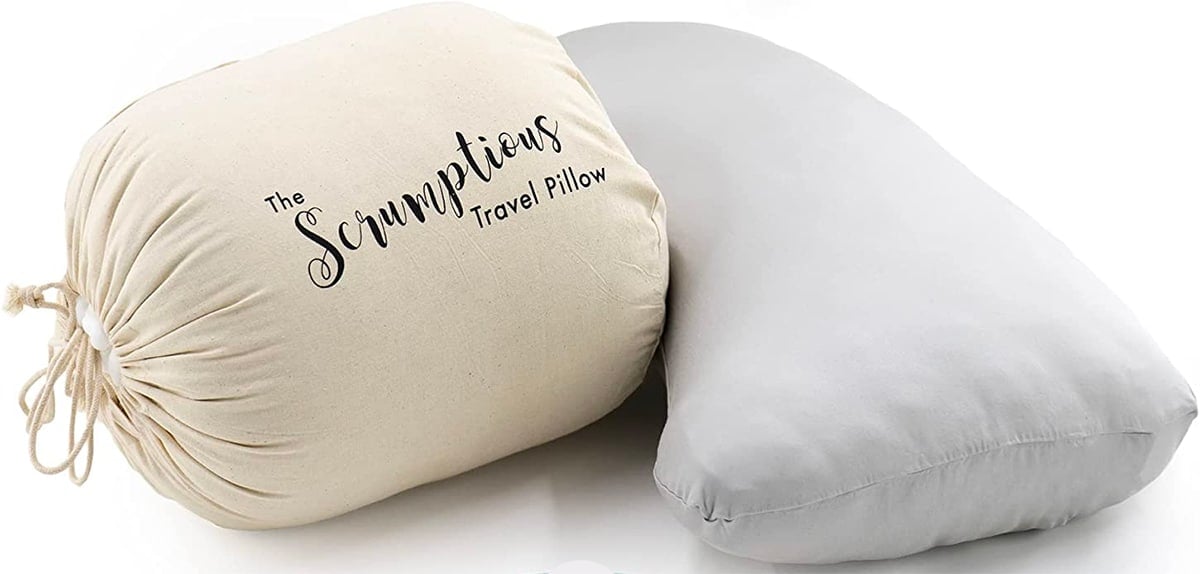 Scrumptious Travel Pillow
Just the name alone makes you want to get a Scrumptious Travel Pillow. It's smaller than a bed pillow but larger than a typical travel pillow (it measures 21″ x 12″). There are a number of things that make this pillow special: It has a doughy yet soft and cooling filling and features a unique curve and shoulder cut out that supports your neck and shoulders. It's designed to reduce night sweats, it has an adjustable fill height and Honeydew offers free fill for life, so you can ensure the pillow is always a perfect fit (it also makes a great option for kids as they grow). Comes with complimentary carrying bag and custom fitted pillowcase in Silver Lining.

KEEP READING
–The Most Comfortable High Heels You Will Ever Wear … Seriously, They Are a Game-Changer
–An Easy Way to Get Healthy Right Now
–Why Packable Jackets Should Top Your List of Winter Travel Must-Haves
–Add These 8 Items to Your Toiletry Bag When You Travel
–Why Packing Cubes Are a Travel Essential