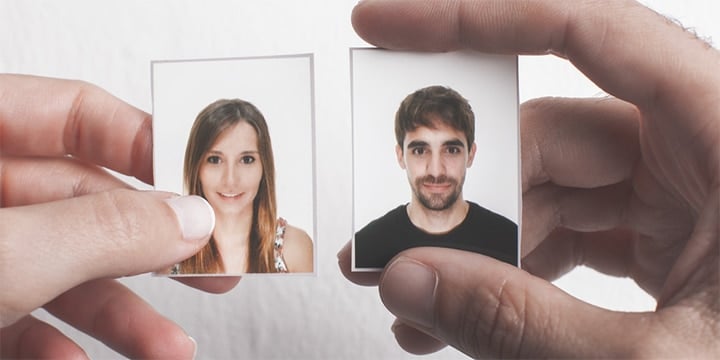 In 2015, the U.S. Department of State received more than 200,000 unacceptable passport photos. Denied passport photos can mean major delays in getting your passport because you'll have to retake the photo and resubmit the application, not to mention you could even miss that special trip in the long process. Here are a few tips to ensure you'll be able to get on that airplane and avoid having yours become one of those 200,000 unacceptable photos this year.
1. Photo must be recently taken within the past 6 months.
2. No glasses as of November 1, 2016. (If you cannot remove your glasses for medical reasons, include a signed note from your doctor.)
3. The photo background can only be white or off-white. Since the background needs to be white, it's probably not a good idea to wear a white shirt if you can help it since you might blend into the background.
4. It's okay to smile but it needs to be a natural smile (not an over-exaggerated, forced smile). If you are unsure, just take the photo with a neutral facial expression to avoid having the photo rejected.
5. Wear clothing you wear on a regular basis. No hats or head coverings, unless you wear it daily for religious purposes.
6. Your full face must be visible and your head covering or hair cannot cast shadows on your face. Some have even needed to push back their hair to ensure eyebrows weren't covered.
7. This should go without saying but no headphones or wireless hands-free devices.
More tips specifically if you plan to take the photo yourself:
8. Print photo on matte or glossy photo quality paper only.
9. The image must be in color in "sRGB color space", which is the common output for most digital cameras.
10. The image dimensions must be in a square aspect ratio (the height must be equal to the width). Minimum acceptable dimensions are 600 x 600 pixels. Maximum acceptable dimensions are 1200 x 1200 pixels.
11. Size of passport photos should be 2 x 2 inches (51 x 51 mm) and size of head must be between 1 and 1 3/8 inches (25-35 mm) from the bottom of the chin to the top of the head. The head must be directly facing camera (not to the side). Use the State Department's photo template to help size, if you already have a photo here.
12. Places like Costco and AAA do passport photos for relatively cheap. You can also use the MyPassportPhotos app, which we reviewed here. And a reader submitted a tip to us that there is an app that will let you print your own passport photos called Passport Booth. We haven't tested this one ourselves yet but it's worth checking out.
Passport Photo Examples
Sometimes examples can help — especially on what is an "acceptable" smile and an "unacceptable" smile. Check out the State Department's examples of acceptable and unacceptable passport photos here.
And if you are still unsure, here's a YouTube video on the perfect photo, complete with dos and don'ts! Here's to happy passport photo taking!