My wife Lauren and I recently went on a seven-day safari in Tanzania, and while we were beyond excited for this bucket-list type of trip, we only found out we were going ten days before departing which caused some extra stress. Since we had limited time to prepare for such an endeavor, we had to cut a few corners in the planning process that we'd later come to find out were pretty crucial. So to learn from our experience and to help you better prepare for a week in the African savanna, here's a list of ten things to know before planning a safari.
1. Hire an experienced safari outfit
This sounds easy, but you'd be surprised how many safari companies use old vehicles that break down often (something you don't want to happen when it's 90ºF in the middle of the Serengeti), use inexperienced guides, and nickel-and-dime you for park fees, gas and more. The host of our trip was a new booking site that specializes in experiential travel, Tripifini, and we were impressed with their service. They used a local safari company that has been in business for over a decade, has newer vehicles that are serviced after each tour, and works with high-rated camps & hotels (like Maramboi Tented Camp pictured above…which was incredible).
There are hundreds of safari companies out there and no matter who you end up choosing, make sure to check the reviews of all the camps/hotels you're staying at during the trip as well as reviews for the safari company itself.
2. Check what vaccinations are required
Depending on your destination, there's likely a vaccination or two you need to get before traveling to Africa, and some require six months to complete—so plan ahead. Check with the CDC or your doctor to confirm what diseases are prevalent in the area you're visiting and which vaccinations you'll need to travel there. For Tanzania, we needed vaccinations for yellow fever, typhoid and Hep A in addition to malaria pills. You can get vaccinated at many local Walgreens or similar pharmacies, but they typically cost a lot more than if you go through your doctor. Walgreens was going to charge us four times the price for typhoid, so it's worth checking with your doctor and insurance first.
3. Get the right gear
The key to a safari is to be as comfortable as possible, which means keeping the sun and bugs away from your skin. Mosquitoes and tsetse flies are the primary enemies. Make sure to bring bug spray (we used 100% deet), and you might want to look into clothing with insect-repellent coating. We used a combination of deet and insect-repellant clothes and didn't get bitten once. Also, be sure to wear neutral colors like khaki, off-white and light blue because bright colors scare the animals; avoid dark navy blue and black because they both attracts tsetse flies, which have a nasty bite. You can spend hundreds of dollars on safari gear at REI, but it's not necessary. As long as the clothes you're wearing are comfortable and follow the color guidelines, you'll be fine.
4. Check airline and safari weight restrictions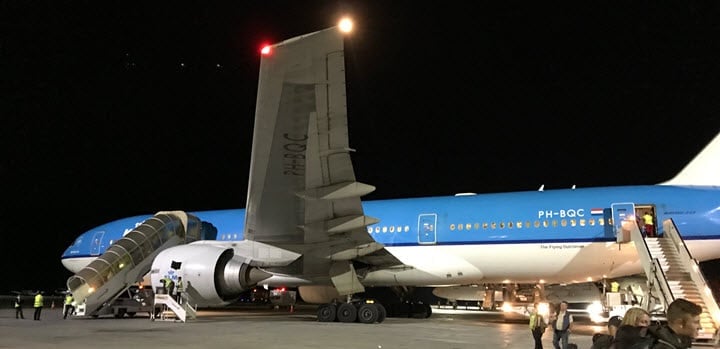 Since we were flying internationally and knew we were going to have to carry our luggage through various camps and other outdoor areas, we attempted to carry on our luggage. We thought we were covered since we both had small backpacks as our personal items and then carry-on sized bags…wrong. We confirmed with our safari company that we were weight-compliant, but forgot to check the KLM site and our bags were overweight by 10kg, so we had to check them. To make matters worse, our bags didn't make the connecting flight and were left behind in Amsterdam, so we didn't receive our bags until the morning of our second day on safari. The learning here, carry on if at all possible and check with your safari company and airline to make sure your bags are compliant.
Pro tip: If you have to check bags, take a day's worth of clothes and toiletries in a bag you're bringing with you on the plane. Lauren was smart enough to make us do this and it totally saved me from wearing the same outfit for 72 hours…thanks, my love!
5. The best time to go is late spring
May and June are the best times to go to Tanzania, hands down. The weather was spectacular, hovering between the mid-70s and low-80s during the day, then dipping to the low-60s at night. This time of year is the shoulder season between the wet and dry periods, producing mild temperatures, low humidity, and a nice breeze day and night. Not only was the weather amazing, but because of the temperature and wind, there were also hardly any mosquitoes or tsetse flies anywhere we went. There are also fewer tourists than in peak season (July through September), which means less traffic on the game drive.
6. It's a bumpy ride
Something we didn't really count on was just how rough the road was almost the entire trip. Once you get off the highway and into Ngorongoro Conservation Area, the road turns into a four-wheel drive Jeep trail for the next 100 miles on the way to the Serengeti. That doesn't mean your driver will go slow (unless you ask him to); they're in heavy-duty vehicles and they know how to use them, so plan on speeding 50mph down a pot-hole-filled dirt highway for hours with countless safari vehicles and huge trucks passing each other. It feels like you're in a scene from Mad Max: Fury Road. If you're like me, you'll love the off-road adventure, and if you're like my wife, by mid-afternoon you'll be counting down the minutes until you're back at camp with a glass of wine.
7. Bring cash
Don't expect your camp to take credit cards, even if they say they do on their website. You're way out in the bush, and despite the staff's best efforts, things can go wrong with electricity, Wi-Fi signal (more on that next) and even the credit card reader itself. Everywhere that we went in Tanzania accepted US dollars, and your guide can take you to an ATM in a town on the way to withdraw Tanzanian schillings. If you plan on buying souvenirs, it's better to have cash for security and negotiating purposes (it's easier to get a lower price if you only have a certain amount of cash on you). You'll also need cash to leave tips at each camp and to give to your driver at the end; the going rate for both is about $20 per day. Overall, I'd recommend bringing $200 for tips and $100-$200 for souvenirs.
8. Don't expect Wi-Fi
Much like credit cards, don't expect Wi-Fi pretty much anywhere but the hotel. Our safari vehicle was equipped with a Wi-Fi router, but when you're way out in the middle of nowhere, there's no cell signal for the router to connect to. The same goes for the camps we stayed at in Lake Manyara and Serengeti National Park; both offered Wi-Fi that didn't work, and when it did, the signal was so weak we couldn't do anything without the connection timing out. We went four days without Wi-Fi and to be honest, they were the best four days in a long time! Embrace the adventure and don't let this be a deterrent. Just plan on unplugging during the trip.
9. Bring a nice camera
If you've ever planned on purchasing a nice camera for a trip, this is it. I had a mid-range point-and-shoot that got the job done most of the time, but if you can splurge on something with a zoom of at least 10-12x or more, you'll be much happier. If you're lucky, you'll be able to drive right alongside elephants, giraffes, cheetahs, and even lions, but there will come a time—like when we spotted a rare black rhino about 300 yards away—that you'll really wish you had something with a quality zoom.
10. Be cool with your guide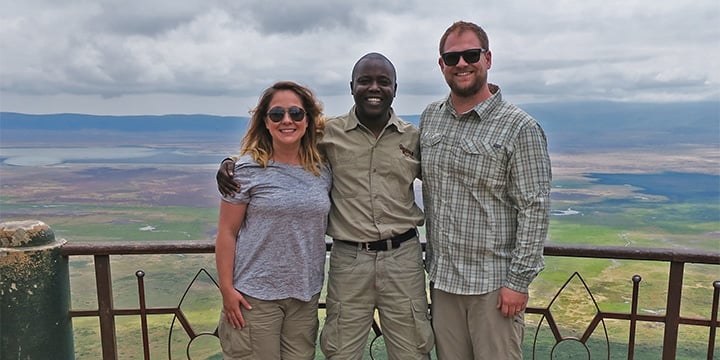 This is another one that you'd think goes without saying, but you'd be surprised at the number of times we witnessed people being rude or demeaning to their guides. We heard a couple at dinner one night telling a guide how their aunt told them about the best spot to see leopards and were upset that the guide didn't know about it. Another old man from Colorado chastised his guide in front of every guest at the hotel over what time to leave the next morning. Guides have to complete years of extensive schooling and training to get certified and most have lived in the area their entire lives, so they know more than you. Trust your guide and listen to their suggestions, and if you have a request or even a disagreement, be polite.
Ready to go?
If you're looking for a spectacular Tanzanian safari experience, Tripifini is a good company to use. They create custom itineraries based on what you want to see and the types of camps/hotels you want to stay at, and they work with high-end local operators that take care of everything—including all park fees, gas and airport transfers (they even expedited the visa process at the airport).
To get started, check out Tripifini's African Safari Guide or take a look at the Tanzania safari we took, and when you're ready to start planning your trip click here to receive $200 off for Johnny Jet readers.
For more: A 7-Day Tanzanian Luxury Safari in Photos.
---
For more on Tanzanian safari—and trips across the globe—check out tripifini.com. For even more, see Joe Sharkey's post: Our 5-Country African Safari: An Accounting.