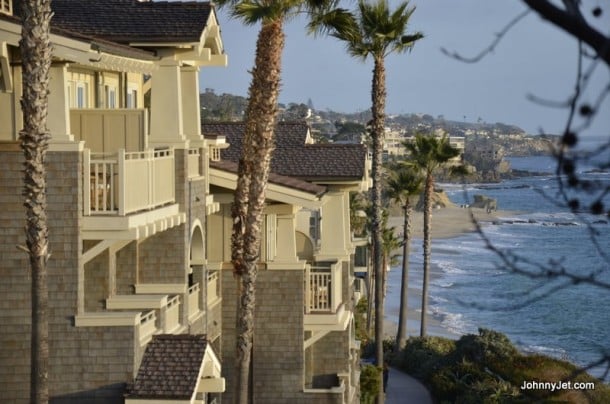 Last year, I spoke at the Preferred Hotels conference at the Montage Beverly Hills. I must have done a good job because one of their executives who were in attendance invited me to spend a weekend with my wife at the Montage Laguna Beach. Natalie and I finally found time to visit this past weekend and boy was it a luxurious treat.
Here are 10 reasons to stay at the Montage Laguna Beach: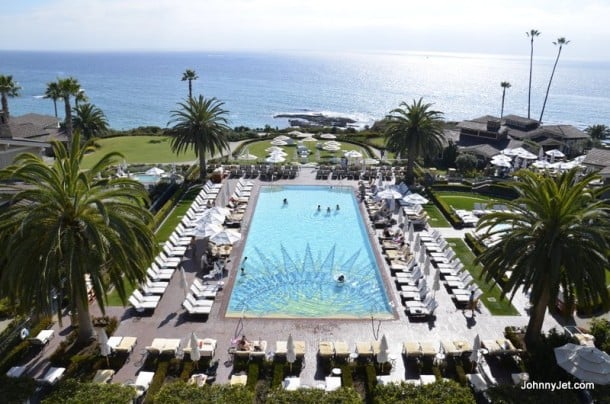 1. Location: The Montage Laguna Beach is located 30 minutes from Orange County's John Wayne International Airport (SNA), 75 minutes from San Diego International Airport (SAN), and 90 minutes from Los Angeles International Airport (LAX). It's set on a 50-foot bluff above the Pacific Ocean on 30 oceanfront acres in the heart of Laguna Beach.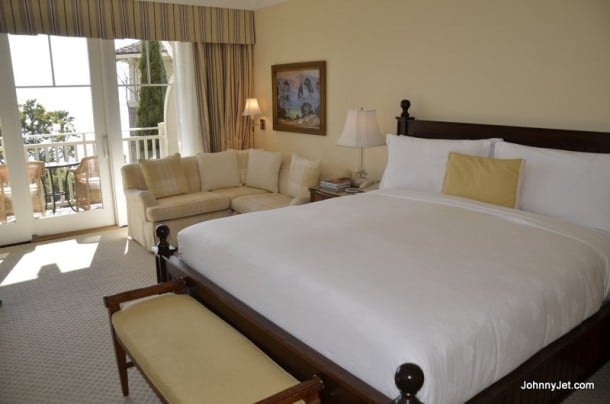 2. The rooms: Laguna Beach was Montage's first of their three hotels (the other two are in Beverly Hills and Deer Valley, Utah). It was built in 2003 so everything is still new and beautiful. There are 248 rooms, each with an ocean view and a balcony or a porch.
The rooms are plush with muted color schemes and rich woods. They have 32-inch LCD flat panel color televisions with 99 channels and a DVD player. They have high feather-top beds with 400-thread count bed linens and 100-percent goose down pillows.
The marble bathrooms feature an oversized tub and separate shower. They are stocked with 100 percent Irish cotton-woven towels, ridiculously soft bathrobes, and beautifully smelling Antica Farmacista toiletries, made with lemon and verbena.
Note: There is free basic Wi-Fi (for up to 10 devices) available to guests but it's slow. So if you want stream videos (or download eBooks, like Natalie) you will need to pay for the good stuff, which costs $19.95 for 24 hours.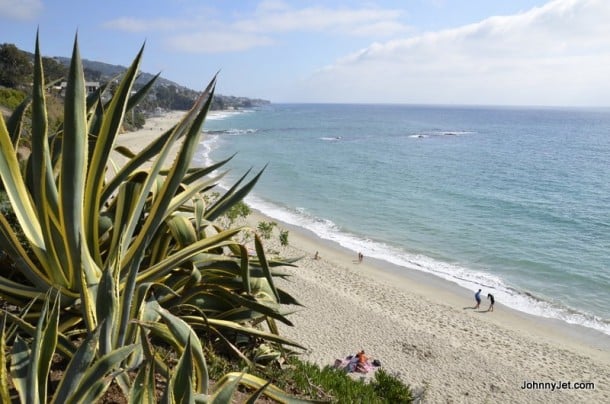 3. The beach: Just steps from the resort are stairs/ramp that lead to the public beaches. The beach directly out front is called Treasure Island and has soft sand. To the right, you'll find tide pools, full of marine life. You can get a close up look at starfish, purple sea urchins, and sea anemones. Just don't touch since it's strictly prohibited.
If you do make a mistake, one of Laguna Beach's roving Marine Protection Officers will remind you. They also there to answer any questions. You will also most likely see dolphins, sea lions, and whales off the coast (the latter are usually seen from December to April).
FYI: There are a variety of beach and water sports activities offered. The most popular is renting standup paddle boards.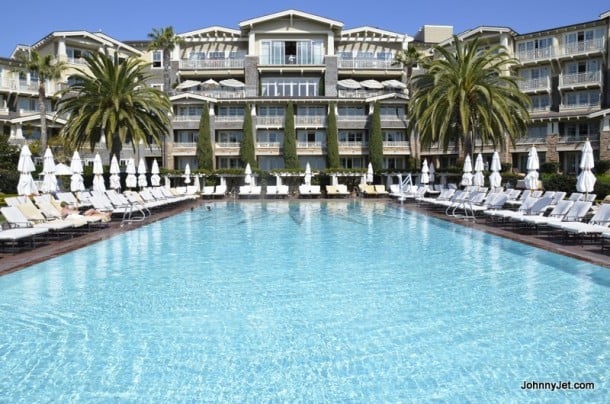 4. Pools: The Montage Laguna has three outdoor pools, including a custom mosaic-tiled pool, an adults-only lap pool (you need to buy a spa treatment for that day), and a children's pool.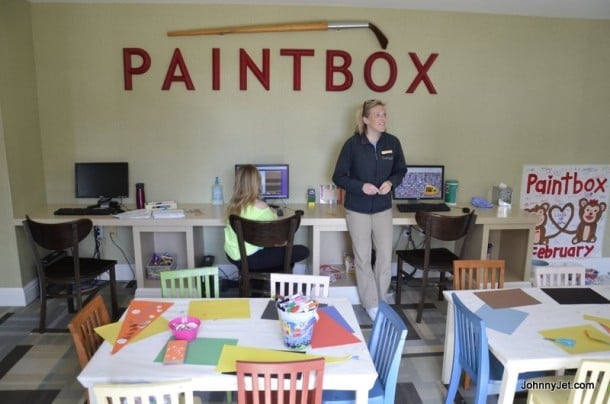 5. Kids love it: Children love this place since there's so much to do and the hotel offers specialty programs for kids ages 2-5 and 5-12. They include art lessons, tidal pool tours with the on-staff marine biologist, and surf lessons. Half day is $65 and full day is $95.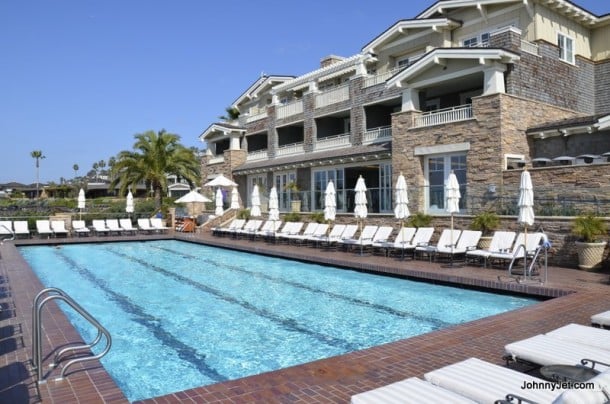 6. Spa: Spa Montage is 20,000-square-feet with 21 treatment rooms. There's a lap pool, yoga/aerobics studio, state-of-the-art fitness room, and club-style locker rooms for men and women featuring fireplace, shower, steam, and sauna areas, and an outdoor whirlpool and cold plunge. They also have a full-service salon by Kim Vo who was voted "the best blonder in the business" by Vogue Magazine. It looked busy in there so make sure you book an appointment in advance.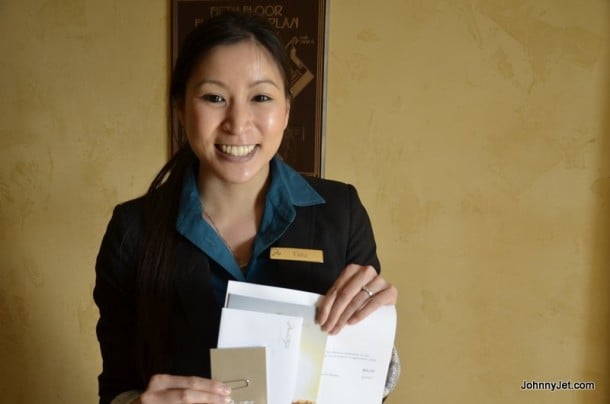 7. Service: You would expect that at a five-star hotel, the service would be amazing and the Montage Laguna Beach doesn't disappoint. Their fine service begins the moment you pull up to the valet and it continues when a clerk from reception escorts you to your room after check-in. I found nothing but friendly and happy employees. The only thing I could find wrong is that some of the staff spoke really loudly, which was a little annoying at dinner.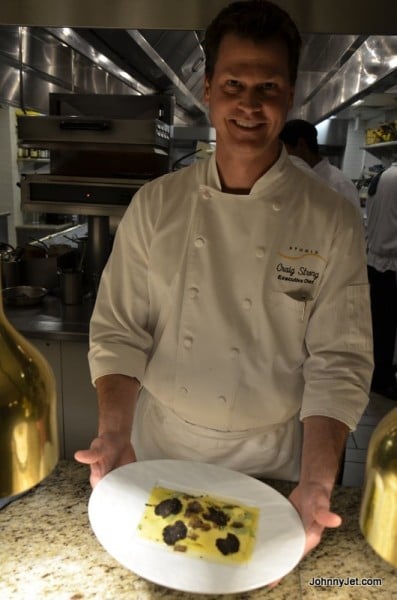 8. Food: The Montage Laguna has four dining and cocktail venues:
The best is called Studio. It's the resort's signature fine dining restaurant offering modern French cuisine with California influences. Their chef Craig Strong is not only an amazing cook but has the best attitude. Most chefs hate me because I don't like fish, lamb, goat cheese, mushrooms and I don't like my beef rare. He said his rule is that there are no rules and he worked around my palate. On top of that, when Natalie and I said we weren't into drinking alcohol that night, he offered to prepare non-alcoholic drink pairings instead of wine. And if all of this doesn't show how special this place is, every departing guest gets a lovely package at the end of the night, including the most incredible spiced bread to enjoy for breakfast the next day, and chocolate-covered almonds.
Dinner is not cheap at $150 for the tasting menu and $225 if you have wine. But it's an unforgettable experience; Natalie said it was possibly the best meal she's ever had and it was top five for me.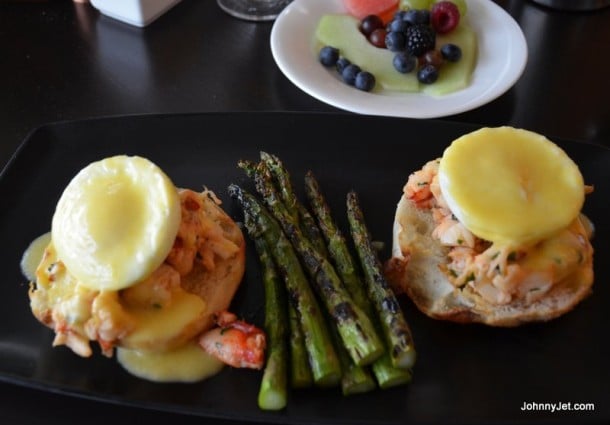 The Loft, the resort's all-day dining restaurant is situated on the fourth floor with stunning panoramic views and offers simply prepared American cuisine. My favorite was the Lobster Benedict or the Huevos Rancheros.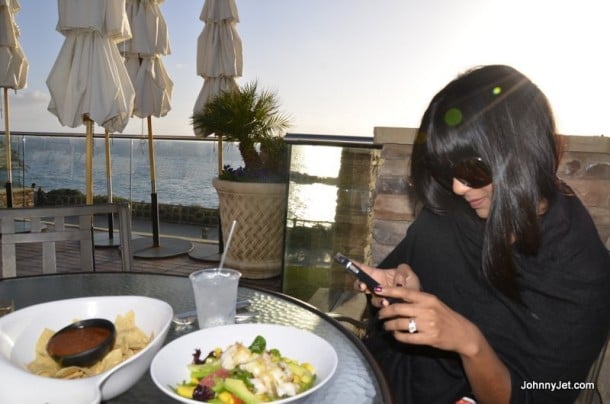 The other place we dined was Mosaic Bar and Grille, which is by the pool and offers California-inspired beach fare with choices of salads and grilled sandwiches. Natalie said their lobster salad, paired with avocado, mango, and grapefruit, was amazing. I had the chips and salsa and it was just okay.
There's also Lobby Lounge, for spirits and entertainment and 24-hour in-room dining.
FYI: The service was amazing at all three restaurants and of course the prices weren't cheap.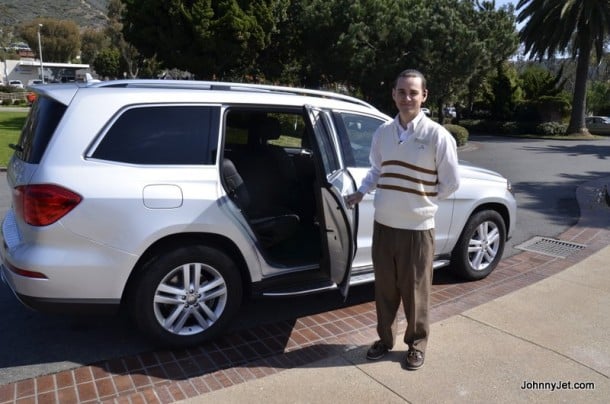 9. Free rides to town: Guests of Montage Laguna Beach are able to reserve complimentary transportation to and from town and South Coast Plaza by contacting the Concierge. You can even drive one of their Mercedes-Benz vehicles for free during your stay.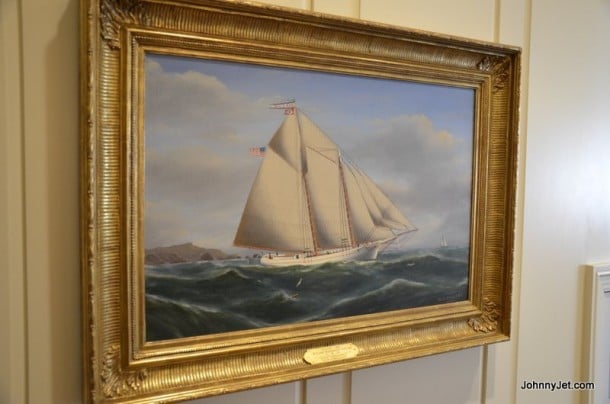 10. Artwork: Montage Laguna Beach has an extensive fine art collection. Almost all works are for sale and include rare plein air paintings, vintage photographs of California architecture and scenery, ceramic and tile designs, period furniture, and historic pieces by the father of the Arts & Crafts movement, William Morris. Since Laguna Beach is such an art-focused community, they also commissioned local artists to create public artwork.
Celebrities love it here. If it's good enough for some of Hollywood's elite, then it's probably good enough for you. It's been reported that everyone from the Kardashians to Jennifer Anniston have stayed there. And while Natalie and I were there, we dined next to Jenna Elfman who was celebrating her 18th wedding anniversary, according to her Twitter and Instagram accounts.
Rack room rates begin at $495 a night.