I was surprised to wake up this morning to an email from United Airlines offering a travel waiver for Auckland. A travel waiver allows for voluntary changes for travel to, from or through the airport(s) listed. In this case it's Auckland Airport (AKL) and for travel dates January 27 – 29. RELATED: 12 Things in Travel You Need to Know Today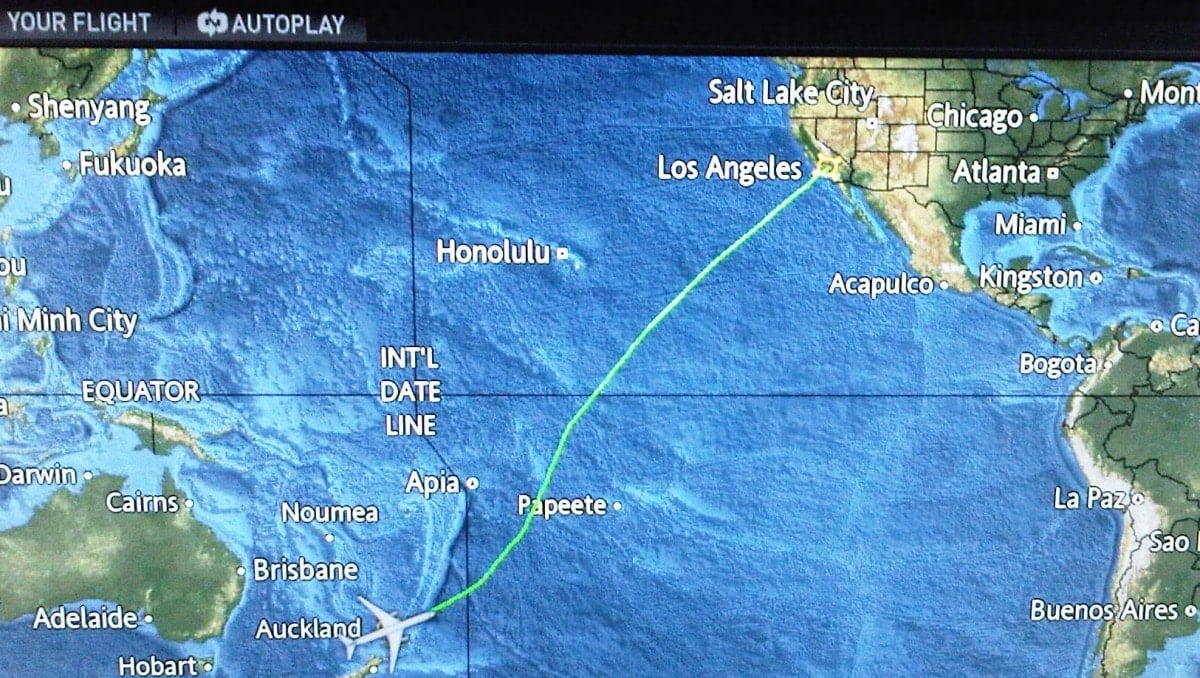 Their reason was Auckland Severe Weather. I did a quick search and saw the devastating images and news of the torrential rain and floods in the city and the airport. According to the New Zealand Herald: "A record amount of rain had fallen on Auckland in 24 hours – by 1am, the region had recorded 249mm (9.8 inches) of rain, smashing the previous 24-hour record of 161.8mm (6.3 inches), back in February 1985."
I logged onto Auckland Airport's Twitter handle (@AKL_Airport) and see the airport is closed until noon on Saturday (about 6 hours from now since they're a day ahead). "Due to the damage, no domestic or international flights will be arriving or departing from Auckland Airport before noon Saturday, 28 January."
Due to the damage, no domestic or international flights will be arriving or departing from Auckland Airport before noon Saturday, 28 January.

— Auckland Airport (@AKL_Airport) January 27, 2023

I really feel for those who were taking a long-haul flight as many have returned to their origin, like American Airlines Flight 35 from Dallas (screenshot below) or Emirates Flight 448 from Dubai.


Some of these passengers are flying 13+ hours to essentially nowhere, which really hurts. If I was on the plane, I would want to at least divert to a nearby airport so I wouldn't have to make the trek again.
Forget AA35, EK448 is probably going to hit 13+ hours to go DXB-DXB.https://t.co/CjvlbB1ncU pic.twitter.com/e3S9eKPdzy

— Jason Rabinowitz (@AirlineFlyer) January 27, 2023
Below are some images and video of AKL. This situation is going to create a huge mess for days to come.
#BREAKING As of 9.54pm, a state of emergency has been declared in Auckland.https://t.co/OXtKeo8pU3 pic.twitter.com/vntK5BRqil

— RNZ (@radionz) January 27, 2023
— Tralala (@HoppityBee) January 27, 2023
Umm pic.twitter.com/lR9aQZDPGO

— David Cormack (@David_Cormack) January 27, 2023
I've been fortunate to travel to New Zealand a couple of times and it's a beautiful place. The best part about the South Pacific countries are the people. They're so wonderfully friendly and I really hope they can all recover quickly.
KEEP READING: 
–12 Things to Know Before You Travel to Europe
–12 Things You Never Knew About Italy
–7 Things to Do in Naples, Italy
–12 Things to Know Before Going to Paris
–19 of the Best Off-the-Beaten Path Things to See and Do in Paris

Want more travel news, tips and deals? Sign up here for Johnny Jet's Daily Travel Tip newsletter! Just fill in your email address and check the Daily Travel Tip box—and you'll have Johnny's best tips, straight to your inbox each day!