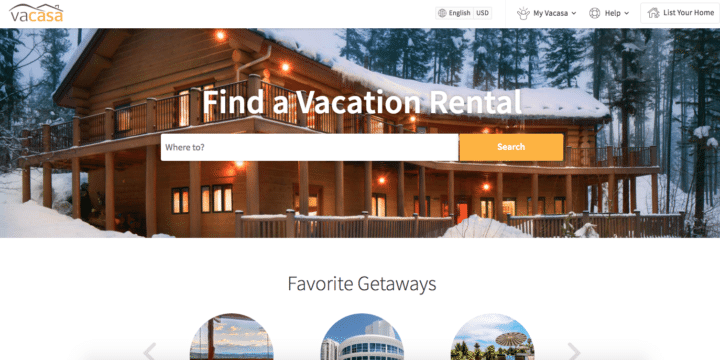 If you like the idea of renting a home or an apartment instead of staying in a hotel but don't trust the peer-to-peer model (like what Airbnb uses), check out Vacasa. They are a professional rental management company for more than 5,100 vacation homes in some of the most desirable vacation destinations in the U.S., as well as in Central and South America. Vacasa offers everything from laid-back beach cottages to luxury ski chalets, and it offers a stress-free experience for both owners and guests.
All of Vacasa's vacation rentals are owned by private homeowners, which means they typically offer kitchens for preparing meals, are more comfortable, and are more accommodating to those traveling with children and/or pets. There's also a wider variety of accommodations, which enables theme to fit most any vacation need, be that a mountain home for 25 or a beach cottage for two.
All of Vacasa's homes come equipped with all the basic necessities. All the beds will be made with fresh linens and bath towels will be provided. Most of their homes have at least a two-night minimum stay. Pets are permitted in selected homes, depending on owner preferences. All reservations under $2,000 must be paid in full at the time of booking. The maximum number of nights a home can be booked for is 29. Therefore, there are no offer monthly rates.
You may cancel within the first 24 hours of booking the reservation with a full refund. Rental payments (less the original booking fee) are refundable up until 30 days prior to the reservation. Keep in mind Vacasa is the property management company that manages everything from marketing to maintenance and housekeeping. Sites like VRBO/FlipKey/HomeAway are advertising sites, and Vacasa actually advertises on them.
Related: Paris Perfect.