I know I'm not the only one dreaming about winning the $1.9 billion Powerball. I never play the lottery but the story has been everywhere on the news and as the pot grew sweeter and sweeter, what can I say? I succumbed and threw my hat in the ring. Now, like everyone else, we wait for the next draw.
But what would YOU do if you won 1.6 BILLION DOLLARS? It's more money than I can even imagine but besides helping all the people I could, travel would be at the top of my list. If money were no object and you could visit anywhere in the world, where would you go? Here are some of the most expensive, luxurious and exclusive places in the world to kickstart your daydreams. And let's be honest: With $1.6 billion in your pocket, you wouldn't have to choose. You could just work your way through this whole list!
OK, let's go!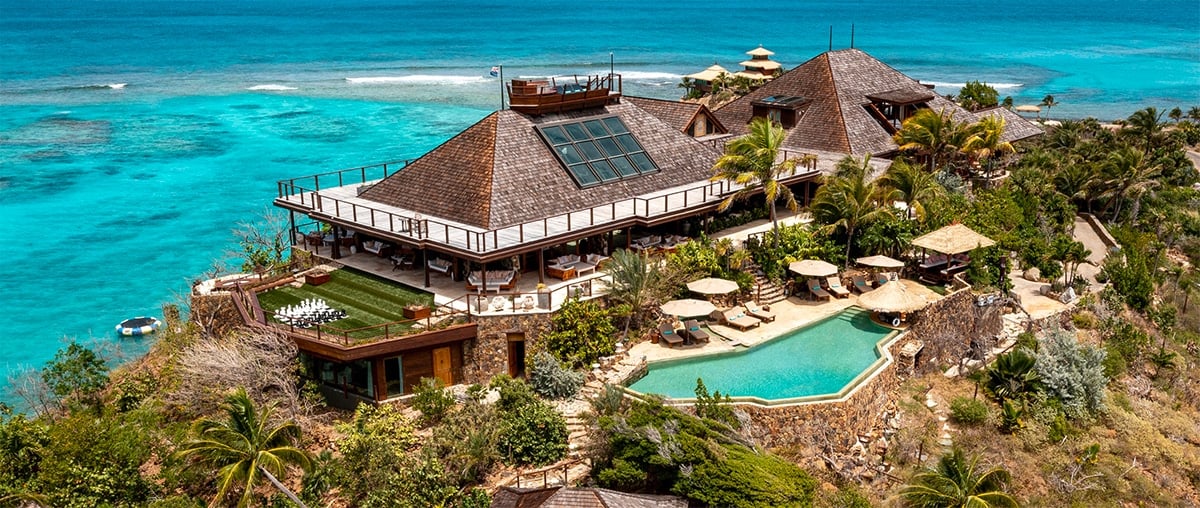 1. Necker Island, British Virgin Islands
Believe it or not, I've actually been given a private tour of Richard Branson's home on Necker Island in the British Virgin Islands. I haven't stayed but if you can afford it, there are three beautiful villas on the 74-acre private island that can be rented individually. Alternatively, since money is no object, you can just book the whole island for your own exclusive use. Plus, a new hotel is opening up in Summer 2023.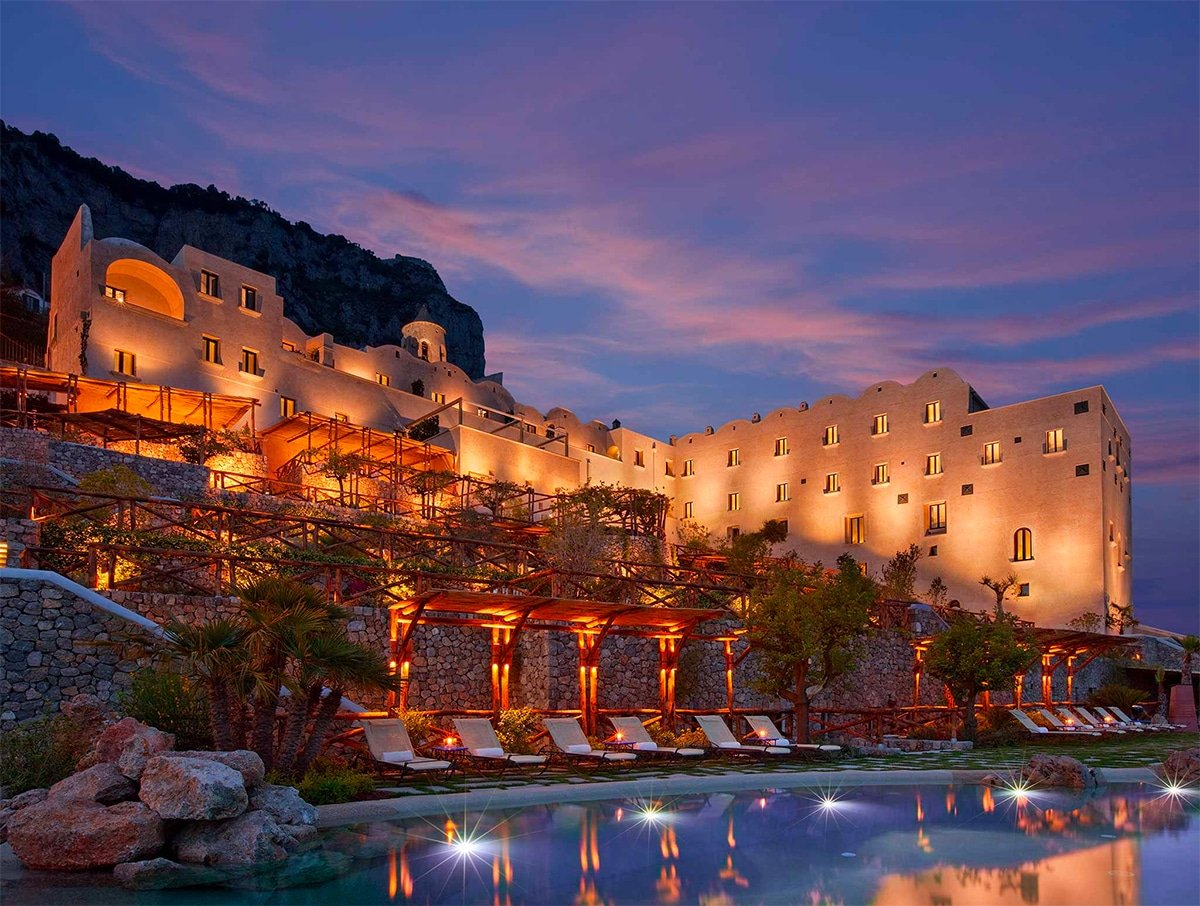 2. Monastero Santa Rosa
The Monastero Santa Rosa is situated between Amalfi and Positano in a converted 17th-century monastery that offers 20 rooms and suites for guests to luxuriate in. Each room has a mesmerizing view of the sea, from the fishing harbor to Amalfi. Here, you'll find preserved, old-world history and charm balanced with modern, luxurious touches.
3. The Brando, French Polynesia
Situated on the private atoll of Tetiaroa, The Brando (bought by Marlon Brando in 1967), in French Polynesia is a luxury resort in a breathtakingly beautiful location. Tetiaroa is made up of 12 islands surrounding a crystalline turquoise lagoon. With one-, two-, and three-bedroom villas as well as larger residences, this private island retreat seats you in the lap of luxury.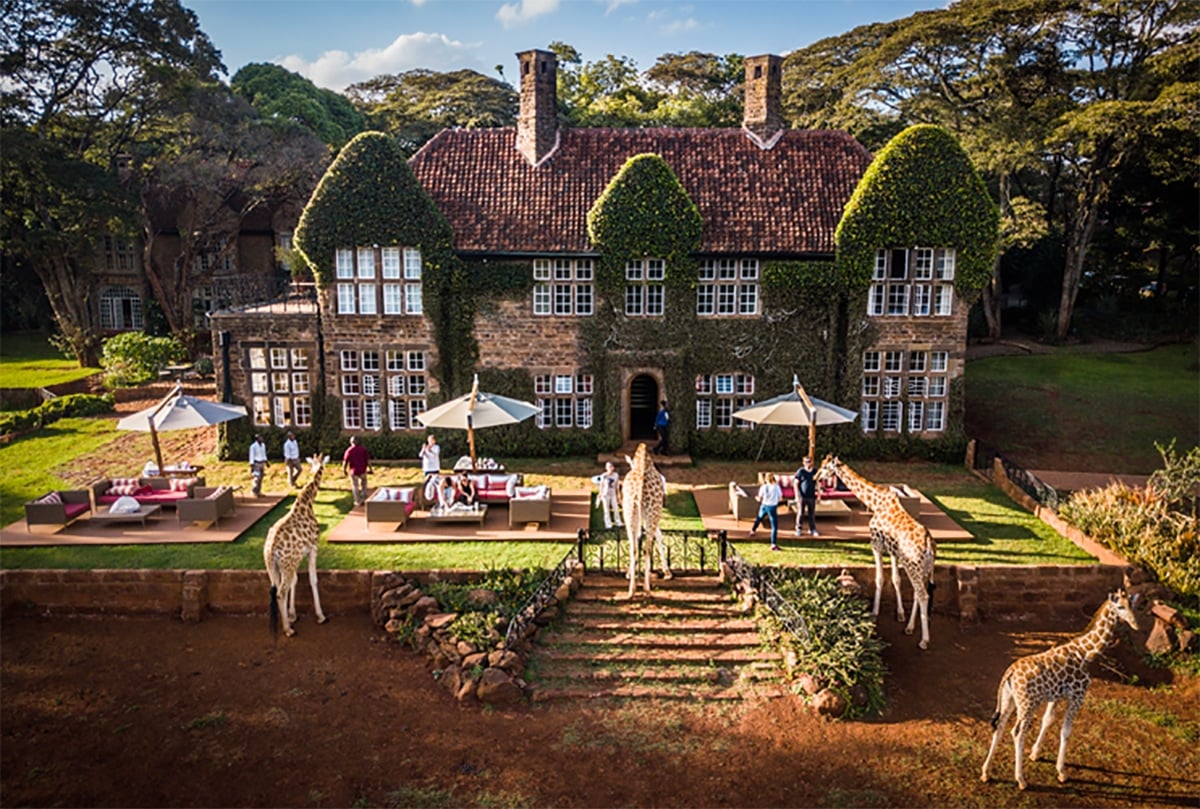 4. Giraffe Manor, Kenya
This is the kind of place that dreams are made of. They say that Giraffe Manor dishes up "the most unforgettable bucket-list breakfast in the world," and it's hard to disagree. The majestic resident Rothschild's giraffes poke their heads into the windows of the manor hoping for a treat. This exclusive, 12-room, boutique hotel, owned by The Safari Collection, is nestled on 12 acres of private land in Nairobi.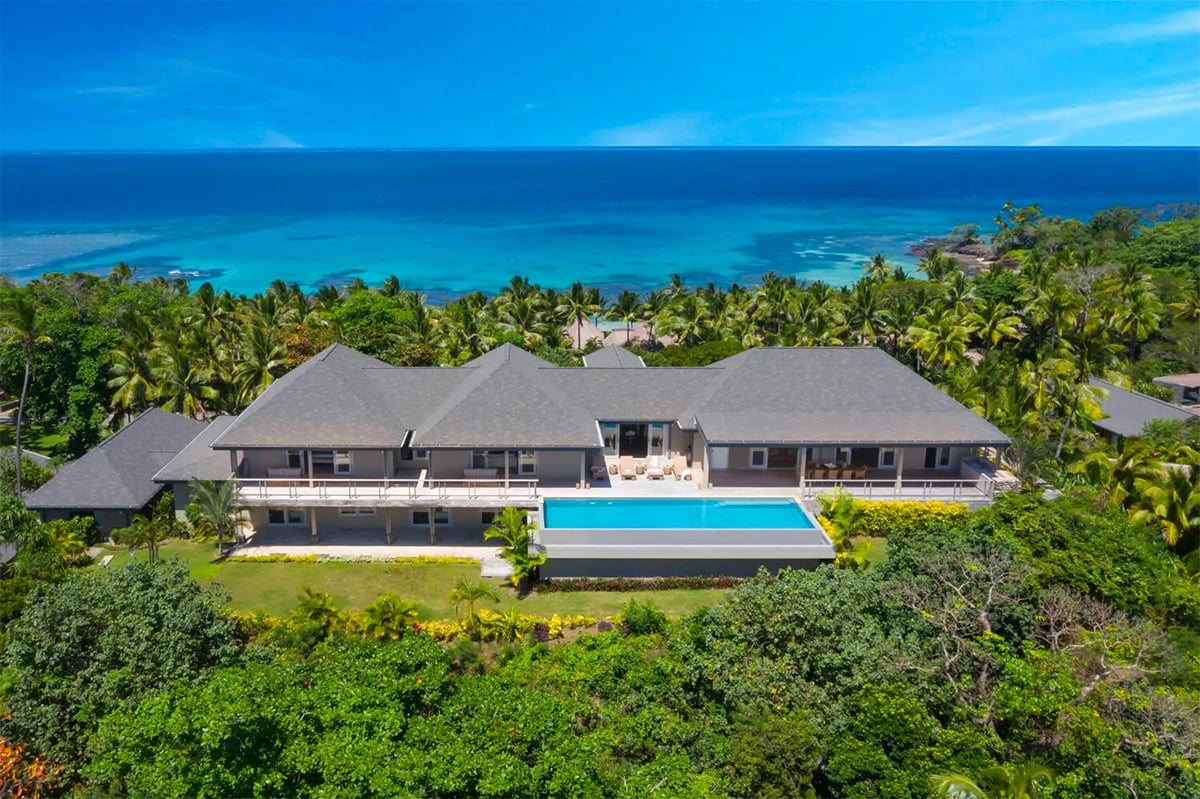 5. Kokomo Private Island, Fiji
The six-bedroom residence on Kokomo Private Island in Fiji is just under 12,000 square feet so it's got lots of room for you and your family and friends to spread out and enjoy. Unparalleled ocean views and sprawling indoor/outdoor living spaces make this place a dream.
6. Plaza Athenee, Paris
Paris has no shortage of luxury hotels to choose from but the Plaza Athenee stands out among the rest. (According to Architectural Digest, Suite 361, pictured above, is the most requested suite in the hotel.) It's the sister property of Le Meurice (one of my wife's favorite hotels in the world) and oozes Parisian glamour at every turn and is conveniently located near to some of the best streets, cafes, sites and shopping that Paris has to offer.
7. Kudadoo Maldives Private Island
The Kudadoo Private Island in the Maldives gives a whole new meaning to all-inclusive. This award-winning property marries its magnificent location with stunningly designed overwater bungalows (that come with a personal butler, too!) to create an experience that's understated and over-the-top at the same time.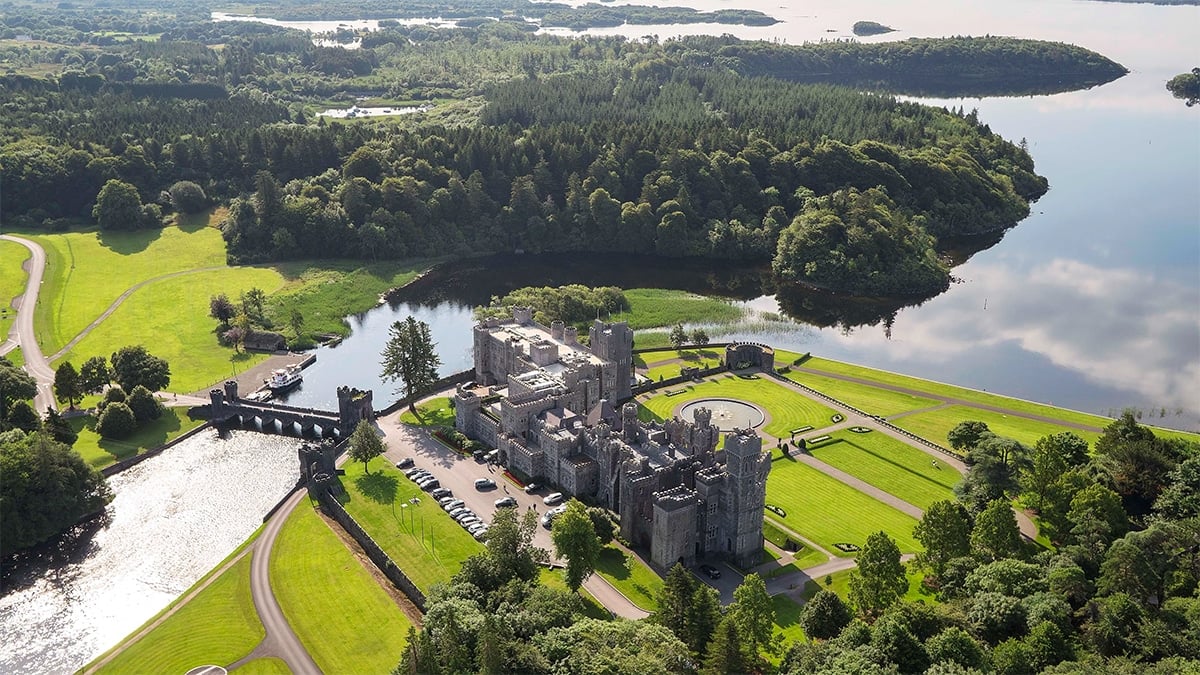 8. Ashford Castle, Ireland
Ashford Castle is Ireland's first (and only) Forbes Five-Star Hotel and was formerly home to the Guinness family. Located in County Mayo, this 800-year-old castle is set on a sprawling 350-acre estate with stunningly landscaped gardens, an emerald lake, 83 rooms and suites and an award-winning spa.
Where would you go? I would probably do a private jet around the world with all my friends and family and hit up a couple of these places. You?
KEEP READING