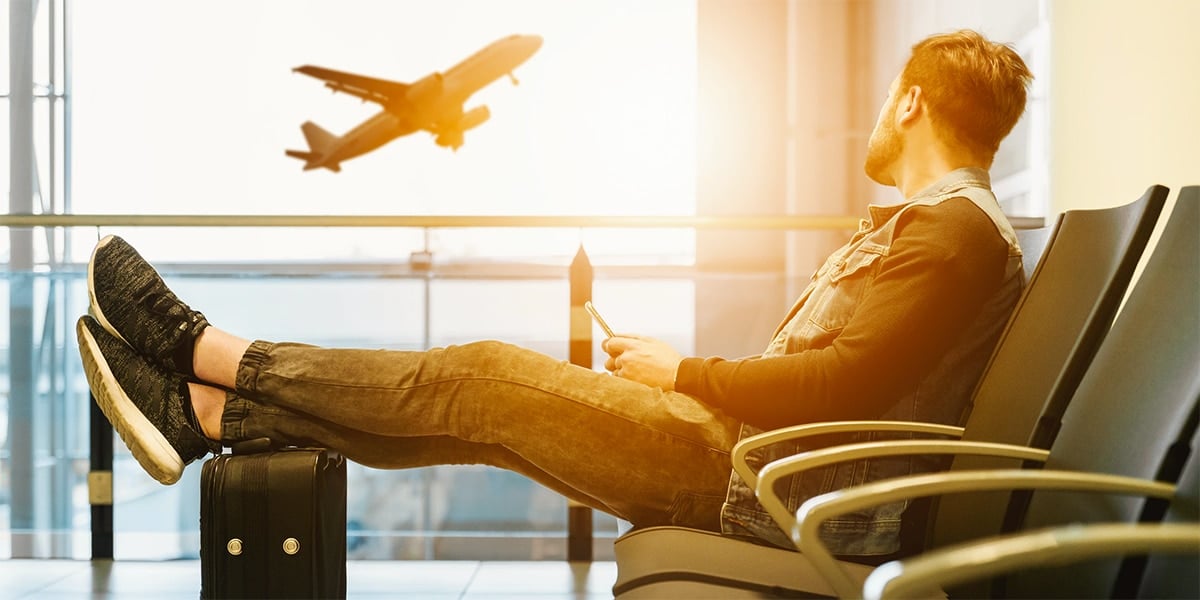 This post contains references to products from one or more of our advertisers. We may receive compensation when you click on links to those products. For an explanation of our Advertising Disclosure, visit this page.
Obviously, COVID-19 is one nasty virus with over 253,495 Americans dead and 10 million infected in the United States (at the time of publication) alone. It's been and continues to be devastating for families, the economy and the travel industry. The good news is that there's a vaccine on the way that's reported to be 90% effective but it's not going to be widely available for several months.
What I'm about to say goes against everything I've been preaching for the last 20+ years about getting out there and seeing the world. (As corny as this may sound, I truly believe that the more people travel, especially internationally, the less prejudices there will be.) However, with COVID-19 out of control, now is not the time to travel. It's really time to just hunker down and get through the next few months.
Like many of you, I've been desperate to travel for the past 8 months. Travel has been my life for decades and while I am loving time at home with my family, all of us are so ready to get out and see the world. But I've found myself pondering this question a lot: Is it ethical to travel right now?
My father's 92nd birthday is on Monday and I want to visit him very badly. He's elderly, lonely and I usually take him somewhere fun to celebrate. But I've had to weigh the risks of travel against the benefits. I have a history of asthma and two very young children at home, so I don't want to risk exposing myself or them to the virus. At (almost!) 92, my dad is definitely compromised and I could never forgive myself if I brought the virus to him. And so, as difficult as it is, I am making the decision to follow the guidelines and not travel – not for my dad's birthday and not for the holidays. We usually spend Christmas in Toronto with my wife's family and then head to Hawaii for New Year's. In the end, I think if you love someone, it's best to stay home, stay healthy and wait this out. Of course, it's a personal decision and some people have different reasons for needing to travel but this is where my head is at.
RELATED: How I Get My Travel Fix At Home
Many countries, states and cities are either currently on full or partial lockdown or will be soon as hospitals are nearing capacity. And even though we've been in some form of quarantine or lockdown since March, over 881,579 people still passed through TSA checkpoints yesterday alone.
My buddy and colleague Gene Sloan, who is currently on the first cruise out of the Caribbean, is sequestered in his cabin after at least six passengers tested positive for COVID-19 — and there are only 53 passengers total on the ship. He reported that the cruise line Sea Dream was doing everything right as "passengers were tested twice in advance of boarding. First, at home, up to three days before boarding, with a laboratory-processed PCR test. Then day of departure, at pier, with a rapid molecular test — the one processed on the Abbott ID NOW machine." And they still have over a 10% positive rate and it's only day four. It's really more like a Sea Nightmare.
This is why New Zealand is being so strict with quarantine. I wrote a post about my conversation with a PR person who said, "In New Zealand, we test on day 3 and day 12. Quite often, people test negative day 3 and positive day 12. So 14 days remains the safest bet. We have also had a few cases where they have tested positive after leaving iso(lation)."
In that same post, I wrote that this is the reason I don't think Hawaii is going to stay open for long with just requiring a negative COVID-19 test in the last 72 hours and not the mandatory 14-day quarantine. It's been proven that the virus doesn't show up right away.
To the list of states currently requiring quarantine, you can now add California, Oregon and Washington. Since I call California home and it's the state that most people live in and travel to and from, I'm including part of their official announcement:
"Persons arriving in California from other states or countries, including returning California residents, should practice self-quarantine for 14 days after arrival. These persons should limit their interactions to their immediate household. This recommendation does not apply to individuals who cross state or country borders for essential travel."
They also state: "Californians are encouraged to stay home or in their region and avoid non-essential travel to other states or countries. Avoiding travel can reduce the risk of virus transmission and bringing the virus back to California."
Not many people want to stay home and as I was quoted in a an article for The Points Guy, "If the hospitals are getting full I can totally understand it. But from a tourism perspective it's a killer and not just for the state of California but other destinations because residents returning also need to quarantine."
This new travel advisory is a killer but it's not as much of a killer as COVID-19 so we all need to do our part and abide by it. It's not going to be policed so I doubt many people will follow the advice. But it's the prudent thing to do.
I know we will stay close to home and FaceTime our friends and family and have a virtual thanksgiving (here are some tips for having a fun virtual Thanksgiving). My wife and I will also catch up on a lot of work that we have to do, including creating gift guides for the holidays. We've already featured some of our favorite products for adults (like the Apple AirPods Pro, which are currently on sale for their lowest price ever) and toys for kids (like this toy airplane and this beach toy). Bottom line: We're determined to make the best of the situation and hope that the holidays look very different next year!
RELATED:
–New York State cracking down on out of state travel
–Chicago's Mayor Wants People To Cancel Thanksgiving And Stop Having People Over — Including Family
–Vermont Lockdown On Social Gatherings As COVID Cases Spike
–Maine Reinstates Travel Restrictions For Massachusetts