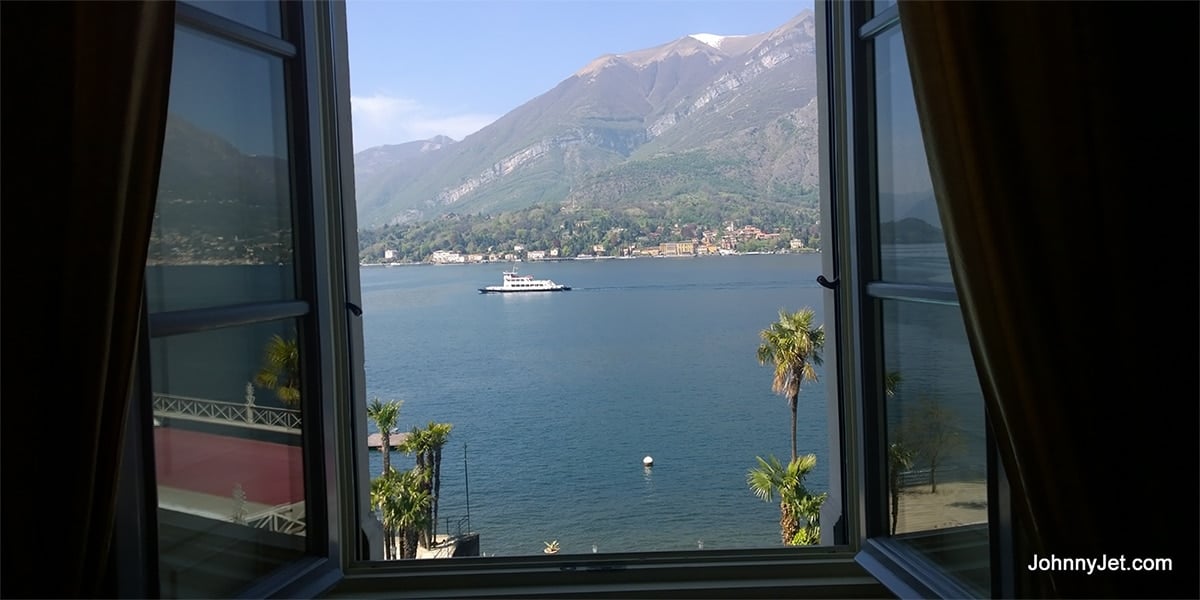 Last Monday, I wrote a post about the breaking news that the EU had just taken the US off its safe travel list. The headlines around the USA were no doubt jaw-dropping but they might have also been a little misleading. That's because the EU, which represents 27 of the 44 European countries, was only making a recommendation, not a direct order. That's right, the EU recommendation is non-binding.
I wrote that U.S. travelers should expect a hodgepodge of travel rules across the continent and that's exactly what is happening. Not all of the countries within the European Union have stated their rules yet as they have until Monday to do so, but here's what you need to know:
First of all, the 27 nations in the European Union are: Austria, Belgium, Bulgaria, Croatia, Cyprus, Czech Republic, Denmark, Estonia, Finland, France, Germany, Greece, Hungary, Ireland, Italy, Latvia, Lithuania, Luxembourg, Malta, Netherlands, Poland, Portugal, Romania, Slovakia, Slovenia, Spain and Sweden.
If you have a trip to any of these countries, or any destination for that matter, then you really need to triple check the entry rules. Do this before you book so you're well-informed of the requirements and keep monitoring the entry rules all the way up until your departure.
As we all learned in the past year, things are very fluid so the rules and regulations are constantly changing.
Here are links to each of the country's entry rules so you can get updated information. I've included some of the rules for countries that have recently updated them. The U.S. State Department is also a great resource.
Austria
–Austria.info
–Embassy of Austria in the United States
–Tourism Austria
Austria has lifted the entry restrictions for travelers arriving from the United States or other countries/territories with low epidemiological risk. Please note that either proof of vaccination, proof of recovery from COVID-19 or a negative COVID-19 test result must be presented upon entry into Austria.
–English Newspaper
Belgium
–Visit Flanders
–Embassy of Belgium in the United States
According to the Embassy of Belgium in the United States, U.S. residents may travel from the United States to Belgium without an Essential Travel Certificate if they can present a valid vaccination certificate. Travelers from the United States who cannot present a valid vaccination certificate will not be permitted to travel to Belgium for non-essential reasons unless they hold an EU citizenship or residency. Such persons should consult with Belgian authorities if they believe their trip may qualify as essential travel.
Bulgaria
–Bulgarian Tourism Board
–Coronavirus (COVID-19) Information | U.S. Embassy in Bulgaria (usembassy.gov)
Bulgaria has just listed the USA under the Red Zone which means: "Persons arriving from the Red zone are prohibited from entering Bulgaria unless they meet an exception." Exceptions: Those excepted from Red zone entry restrictions include: Bulgarian citizens and persons with the status of permanent or long-term residence status in Bulgaria and their immediate family members; Citizens of the European Union, the European Economic Area and the Swiss Confederation and their family members arriving from a Member State of the European Union, the European Economic Area and the Swiss Confederation; Medical professionals, medical researchers, social workers, and their supervisors when traveling related to their duties; Workers involved in the supply of medicinal products, medical devices and personal protective equipment, medical equipment, including its installation and maintenance; Foreign officials, diplomats, members of the administrative and technical staff of foreign missions, officials of international organizations, military personnel, and humanitarian workers in the performance of their duties and their family members; Persons traveling for humanitarian reasons and their family; Seasonal agricultural and tourism workers; Students who hold long term "D" study visas; Foreign citizens, who are to receive a decree under the Bulgarian Citizenship Law for acquiring a Bulgarian citizenship, certified by a letter from the Minister of Justice; In all other cases persons travelling from red zone countries may enter Bulgaria with the permission of the Minister of Health.  All those seeking this exemption must present a letter from the Minister of Health, which includes the reasons for applying for the entry exemption.
Croatia
–Embassy of Croatia in the United States
–Croatia Tourism Board
Cyprus
–Embassy of Cyprus in the United States
–Cyprus Tourism Board
Czech Republic
–Embassy of Czech Republic in the United States
–Visit Czech Republic
"The rules for arrivals in the Czech Republic have changed. There is an obligation for persons arriving from all countries (including the low-risk green category) to provide a completely filled arrival form. People who have been vaccinated, people who had COVID-19 in last 180 days and children between the age of 6 to 12 do not need to take tests or self-isolation. All others are obliged to undergo tests to determine the presence of SARS-CoV-2 and eventually undergo self-isolation according to specifications. In the last week of July, the classification of some countries where delta mutations are spreading faster has been tightened."
Denmark
–Embassy of Denmark in the United States
–Danish Tourism Board
Estonia
–Embassy of Estonia in the United States
–Estonia Tourism Board
Finland
–Embassy of Finland in the United States
–Visit Finland
France
–Embassy of France in the United States
–France Tourism Board 
Germany
–Embassy of Germany in the United States
–German Tourism Board
Greece
–Embassy of Greece in the United States
–Protocol for Arrivals in Greece – travel.gov.gr
–Greece Tourism Board
Hungary
–Embassy of Hungary in the United States
–Visit Hungary
–Travelling to Hungary – Rules to follow regarding the current COVID restrictions
Ireland
–Embassy of Iceland in the United States
–Tourism Ireland
–Traveling to Ireland
Italy
–Per U.S. Embassy & Consulates in Italy
"Beginning on August 31 and valid until October 25, 2021, travelers from the United States may enter Italy if they present a negative molecular PCR or rapid antigen test result carried out within 72 hours of arrival AND one of the following:
An Anti-COVID 19 vaccination certificate for an European Medicines Agency (EMA)-recognized vaccine.  At present, EMA recognizes the following vaccines: Pfizer-BioNtech, Moderna, Johnson and Johnson, and AstraZeneca.  The date of the final vaccine dose must be at least 14 days prior to travel.  Travelers vaccinated in the United States can prove this via the "white card" bearing the CDC logo.
A medical certificate confirming recovery from COVID dated no more than six months before departure.
Passengers unable to present a valid vaccination or recovery certificate will have to self-isolate on arrival for five days and undergo a molecular PCR or rapid antigen test at the end of the isolation. Passengers are required to complete the online EU Digital Passport Locator Form."
–Entry into Italy from USA
–Italian Tourism Board
–Giappone, Canada, Stati Uniti – Covid-19 – Viaggiatori (salute.gov.it)
Latvia
According to the Embassy of Latvia in the United States
"Travelers who have not yet been vaccinated against COVID-19 and who are arriving in Latvia from the U.S. or other countries with a high risk of COVID may not enter Latvia unless: They have a purpose of travel considered "essential" based on this list: Epidemiological Safety Measures for the Containment of the Spread of COVID-19 infection; and They present a negative COVID-19 PCR test taken within 72 hours before arrival in Latvia; and They undergo a second COVID-19 test within 24 hours after arrival at their own expense; and They self-isolate for a period of 10 days after arrival in Latvia."
–Latvia Tourism Board
Lithuania
–Embassy of Lithuania in the United States
–Tourism Lithuania
–Travel to Lithuania

Luxembourg
–Embassy of Luxembourg in the United States
'Are U.S. citizens permitted to enter? Yes. U.S. citizens traveling to Luxembourg from the United States are permitted to enter. If you need clarification, you should contact the Passport, Visa and Legalization Office of the Ministry of Foreign Affairs regarding entry permission by email at service.visas@mae.etat.lu or phone (+352) 247-88300.  The U.S. Embassy in Luxembourg cannot give you permission to enter Luxembourg. Is a negative COVID-19 test (PCR and/or serology) required for entry? Yes All authorized travelers by air to Luxembourg, regardless of nationality, aged 6 or over, including those flying from member states of the European Union or the Schengen area, must present upon boarding: Either a vaccination certificate attesting to a complete vaccination schedule carried out with a vaccine that has been granted a marketing authorization by the European Medicines Agency, i.e. the vaccines of the companies AstraZeneca, BioNTech/Pfizer, Johnson&Johnson and Moderna, established by a public or medical authority of a Member State of the European Union or a Member State of the Schengen Area.
–Visit Luxembourg
Malta
–Embassy of Malta in the United States
–Visit Malta
Netherlands
Mandatory quarantine for travellers from very high-risk areas (requirement to stay at home or in your accommodation) | Coronavirus COVID-19 | Government.nl
The Netherlands just listed travelers from the USA as a very high risk which means "You must self-quarantine for 10 days at home or in your accommodation if you travel/return to the Netherlands after staying in an area where the risk of coronavirus infection is very high, including areas where there is a virus variant of concern. This requirement applies even if you have proof of vaccination or proof of recovery. If you get tested on day 5 you might be able to shorten the quarantine period. You may be exempt from the mandatory quarantine requirement depending on the purpose of your trip."
–Holland Tourism Board
Poland
–Embassy of Poland in the United States
–Poland Tourism Board
Portugal
COVID-19 | Measures implemented in Portugal
USA are ALLOWED (Essential and non-essential travel).RT-PCR Test (or similar NAAT test) – 72h before boarding, or Rapid Antigen Test – 48h before boarding, or a valid EU Digital COVID Certificate Children under 12 do not need to present test. All passengers need to fill a Passenger Locator Card (individually) before departure to Portugal or on board at portugalcleanandsafe.pt/en/passenger-locator-card
–Visit Portugal
Romania
–Embassy of Romania in the United States
–Romania Tourism Board

Slovakia
–Embassy of Slovakia in the United States
–Slovakia Tourism Board
Slovenia
–Embassy of Slovenia in the United States
Non-essential travel to Slovenia (personal/tourist):  U.S. citizens on non-essential travel are permitted only if fully vaccinated or recently recovered from Covid-19. U.S. citizens who have residency in the EU or are married to a Slovenian citizen can also be admitted with proof of a negative Covid test. See Slovenian's page on non-essential travel.
–Slovenia Tourism Board
Spain
–Embassy of Spain in the United States
–Spanish Tourism | Tourist information on Spain
"Spain will continue to admit vaccinated travelers from the U.S. who have received both doses of the Pfizer or Moderna vaccines, or the single dose of the Johnson & Johnson vaccine (or any other vaccines approved by the WHO), at least 14 days prior to arrival in Spain, as well as unvaccinated children under 12 years of age who accompany them. Travelers must provide the official CDC vaccination card and fill out an online health control questionnaire before traveling."

Sweden
The Government to reintroduce ban on entry to Sweden for travellers from the US – Government.se
"The entry ban means that a foreign citizen travelling to Sweden from a state other than an EEA State or Switzerland will be denied entry into Sweden and turned away. There are a number of exemptions from this – for example, the entry ban does not apply to foreign citizens who are resident of certain countries. The exempted countries are specified in an annex to the Ordinance. The adopted amendment means that the US, Israel, Kosovo, Lebanon, Montenegro and North Macedonia will be removed from the annex to the Ordinance. This means that residents of these countries will no longer be exempted from the entry ban solely on the ground that they reside there."
–Visit Sweden
Further Recommendations
I do recommend waiting until the last minute to buy your tickets so you know what the rules are and more importantly, what the COVID situation is (i.e. Is there a high case load? Are the hospitals full?)
Get travel insurance that covers COVID.
Buy a ticket on a U.S. carrier instead of a European carrier; if you do decide to cancel, you can then use your flight credit to another destination closer to home.
There's no doubt COVID cases in the US and around the world are on the rise. I don't blame the EU for recommending taking the US off its safe travel list since it's really not the best time to be traveling, let alone traveling internationally. However, many experts believe that part of the reason the EU took the USA off its safe travel list has to do with reciprocity. Since June, American tourists have been able to visit Europe but the United States never opened our border to Europeans, which has angered many, especially those with family, businesses here and people in the travel industry.
FYI: There are rumors that in the coming weeks, the US will let vaccinated Europeans enter so it will be interesting to see if any of these individual countries that are requiring testing and quarantines change their rules in response.