Ever wish you knew the inside scoop before visiting a new destination? Now you can! We've reached out to our favorite locals and tour guides from all over the world for their insider tips. In the City Insider Q&A, they'll let you in on the spots that should be on your must-see and -do list!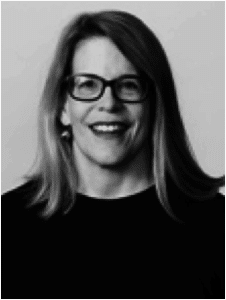 Name: Madeleine Umbricht
Occupation: Tour Guide/Employee/Information Desk
City: Basel, Switzerland
How the locals pronounce the name of the city: Basel (German/English), Bâle (French), Basilea (Italian).
Online: Basel.com, @baseltourism (Twitter), Basel (Facebook), Basel Tourism (Pinterest), Basel (YouTube), baselswitzerland (Instagram), +Basel (Google Plus)
Short bio: Grüezi, my name is Madeleine. Since six-years I have had the privilege to welcome guests to Basel, either working at the information desk or as a tour guide. Travelling has been my passion throughout my life. I was on the road for seven months and circled the world. That was a perfect way to learn about the individual needs of travelers.
My hometown Basel is a fabulous city full of cultural highlights. Its history goes back 2,000 years and the city has a unique atmosphere, situated right on the border of France and Germany. I love to go hiking and Switzerland—with its fantastic public transport system—offers the ideal platform. For me, there is hardly anything more beautiful than standing on top of a mountain and having a beautiful panoramic view. Peace of mind at its best.
Come and see the beauty of Switzerland and the culture of Basel!
Best way to get to/from airport: The 50 bus takes you to the center and railway station in 15-20 minutes.
Best way to get to/from train station: Several tram and bus lines run to and from the railway station.
Favorite 5-star hotel: Hotel Les Trois Rois at Blumenrain.
Favorite budget hotel: Youth hostel at St. Alban-Kirchrain.
5 places visitors must see:
Münster Cathedral
Rathaus/city hall
Tinguely Fountain
Spalentor (city gate)
Kunstmuseum (fine art museum)
Best local newspaper/recommended reading (for finding out what's going on about town): Programmzeitung.
Favorite fine dining restaurant: Restaurant Stucki at Bruderholz or Restaurant Rubino at Luftgässlein.
Favorite casual restaurant: Restaurant Bodega at Barfüsserplatz or Restaurant Fischerstube at Rheingasse.
Best place to get a coffee: Caffè Zum Kuss at Elisabethenstrasse or 1777 Kaffee at Schmiedenhof.
Favorite bar/lounge: Bar & Kaffee Zum Teufel at Leonhardsgraben.
Best music venue/place to see live music: The Bird's Eye jazz club at Kohlenberg.
Favorite museum: Fondation Beyeler in Riehen.
Best sports venue(s): Swiss Indoors tennis complex.
Most popular local food: Mehlsuppe (flour soup) at carnival.
Best "locals-only" spot: Coffeehouse Mitte.
To live like a local, you must have this experience: Swim in Rhine River in summer or carnival in winter.
Local/native fruit or dish to try: Basler läckerli (hard spice biscuit).
Most popular local drink: Uelibier (locally brewed beer).
Movies/TV shows filmed in your city: Pokémon video.
Best souvenirs to buy/goods to bring home: Handmade goodies from Gilgen Bakery at Spalenberg.
Best place to volunteer: Trade fair: Baselworld or ART Basel.
Biggest tourist trap/places to avoid and when: Hotel rates can be expensive during international trade fairs.
Best travel tip: Use your personal BaselCard presented to you at check-in at your hotel (newly handed out free of charge to all overnight guests from January 1, 2018). With your BaselCard, you will travel free on public transport, be able to use a free guest Wi-Fi, and get 50% discounts on several culture and leisure activities (museums, zoo, guided tours etc.). Euros accepted.
Anything else to add? Take the small ferryboat across the river.