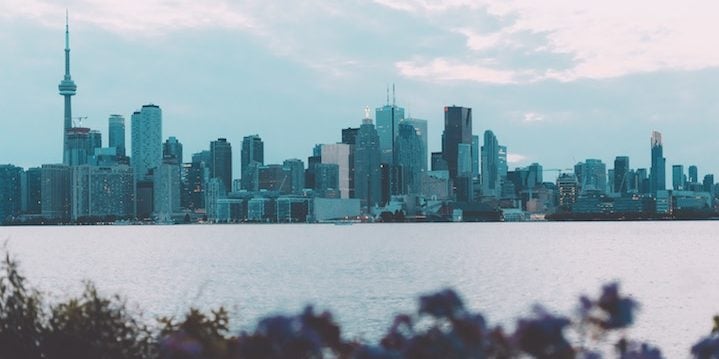 Each Friday, we feature a reader-submitted tip as our Travel Tip of the Day. This week's tip comes as a comment on my post on how to get from Toronto Pearson to downtown Toronto left by reader Daniel:
"Whenever we fly to Toronto to visit friends, we use an option which you didn't mention. This is the 'public transportation' option which existed before the Express Train which costs ~$12 CAD. Directly outside the arrivals terminals, you can pick up the #192 bus (called the Rocket) which goes non-stop to the Kipling Station of the Toronto subway. The buses accommodate luggage very easily and the cost is only about $3-4 CAD and even less for seniors. The buses run every 15 minutes and take less than 15 minutes to get to the subway station. That far out of the city, there is usually very little traffic.
"Then you switch to the #2 subway which brings you into Toronto. The advantage also is that you can get off wherever you want in Toronto rather than having to go all the way down to Union Station. The whole process takes less than an hour. Yes, it has a lot more stops, but if you are going anywhere north of the downtown area, it actually saves time (and money!) Google Maps presents this option in complete detail. It's worth looking at!"
Thanks, Daniel!
Related:
____________________________________________________________
Have your own tip? Email it to whitney@johnnyjet.com!
Want to see more tips? Click here for all 1,228!
Want even more travel tips? Sign up here for the Daily Travel Tip newsletter! Just fill in your email address and check the Daily Travel Tip box—and you'll have Johnny's best tips, straight to your inbox each day!
If you already subscribe to our weekly newsletter, you can sign up on the same page. Just fill in your email and check the Daily Travel Tip box on the same page and you'll receive an email with a link to update your JohnnyJet.com preferences. On that page, just click the Daily Travel Tip box and Update Profile.