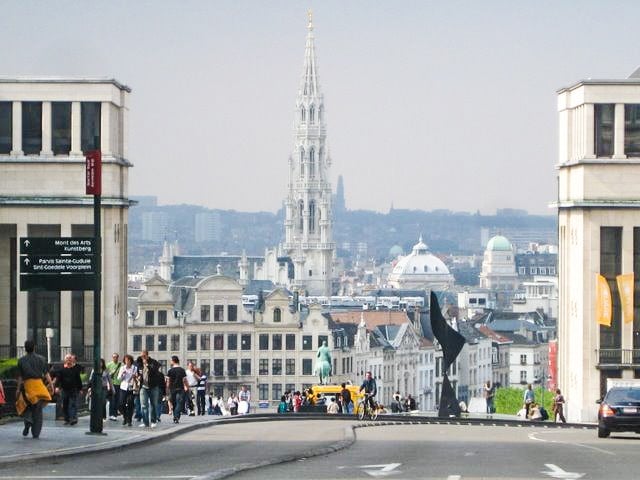 In the wake of Tuesday's horrific attacks in Brussels, I've been hearing from a lot of readers and prospective travelers expressing concern for their personal safety abroad. In Tuesday's Travel Tip of the Day, we outlined some tips for people in or traveling through Brussels that day, or immediately after. Each airline has its own policy, but most are offering flexibility to booked passengers so long as they act quickly. This New York Times story does a good job of running through the up-to-date policies of the major airlines.
But what if you travel insurance? I've written before about the importance of travel insurance and why I have an annual plan with (and am a brand ambassador for Allianz). I checked in with an Allianz rep and asked him: If travelers wanted to cancel a trip to Brussels could they?
The short answer for insured travelers is, in most cases, yes. It all depends on your specific plan, but nearly all of Allianz's core plans, for example, allow you to cancel your trip and receive a refund for your prepaid, non-refundable travel expenses if there is a terrorist event at your destination within 30 days of your arrival. If you're already in Brussels and wish to return early, some plans will even reimburse for unused prepaid expenses and cover additional transportation costs.
Allianz walks through all their details and more in the context of the Brussels attacks on this page.
Again, your options all depend on your coverage. You may have a plan with another provider, and their coverage may be different (though "terrorism" language is a common feature in travel insurance plans). No matter who's covering you, if you have travel insurance and have questions about Brussels, these tips (courtesy of Allianz) should help:
Contact your travel suppliers before you cancel your trip
Read your policy before you travel so you understand what coverage and services are available to assist you
If you go, be sure to take your travel insurance card/info with you on your trip
If you need help, get in touch with your provider
Disclaimer: I work as an ambassador for Allianz Global Assistance (AGA Service Company) and receive financial compensation.
---
For more information about Allianz Global, visit AllianzTravelInsurance.com.