I admit: I've pretty much always been a germaphobe and Covid only exacerbated it. Years before the pandemic began, I started packing face masks in my carry-on bag, just in case I was sick or my seatmate was. I would wear one out of courtesy if I wasn't feeling well (back then, changing a ticket was expensive) or I would offer one to my seatmate if they were coughing without covering their mouth, one of, if not my biggest, pet peeves while traveling. Speaking of which, here are 10 common air travel pet peeves and how to deal with them.
This post contains references to products from one or more of our advertisers. We may receive compensation when you click on links to those products. For an explanation of our Advertising Disclosure, visit this page.
Yesterday, a passenger asked a flight attendant to remove his seatmate, who just happened to be former Heisman Trophy winner and Super Bowl MVP, Desmond Howard.
As you can see from Desmond's now viral tweet and video (below), which has close to two million views, he got the last laugh. @DesmondHoward tweeted: An "Entitled" passenger tried to get me removed from @americanair flight because I was "sick". To justify is request he told the supervisor "I am sure my status is higher than his so you should remove him."😳 After I took this video he asked the FA if he could switch seats.😆
We're always happy to have you on board with us!

— americanair (@AmericanAir) March 12, 2023

The funniest thing is that Desmond created the video while in the air with his seatmate still next to him, whom he shows a glimpse of near the end. Here's the full transcript:
"So, I'm on this American Airlines flight and before we took off, the supervisor comes up and she speaks to the guy sitting next to me. She said, "You wanted to talk to me?" He said, "Yeah, I think you should remove this gentleman from the plane because he's sick." He's talking about me. I said, "I'm sorry, are you a doctor?" He says, "Well, you've been coughing all over the place." This is before we even took off, right. I said, "Well, you can leave the plane and take another flight because I'm not leaving. All I was doing was clearing my throat." So Carol, the supervisor, she's looking and guess which card he tried to play? He said, "I'm sure if you check our status, my status is higher than his." So, I said, "Carol, check our seats and let me know whose status is the highest." As you see, I'm still sitting on this plane. As a matter of fact, we're in the air right now. The caucasity of him. Unbelievable. Alright everybody, have a happy Sunday! Peace."
As you will probably agree, this does take some nerve and if you're going to make an accusation like this, you better be 100% right and that he's sick with something nasty.
I can understand being worried about flying next to someone who is sick but unfortunately you can't control the situation unless you hire a private jet. On the flip side, if you do have a cough or even a tickle in your throat, it's best to soothe it while on an airplane, which is why I always travel with a pack of Honees lozenges, which are, in my opinion, the best. In fact, here's why you might want to travel with two packs.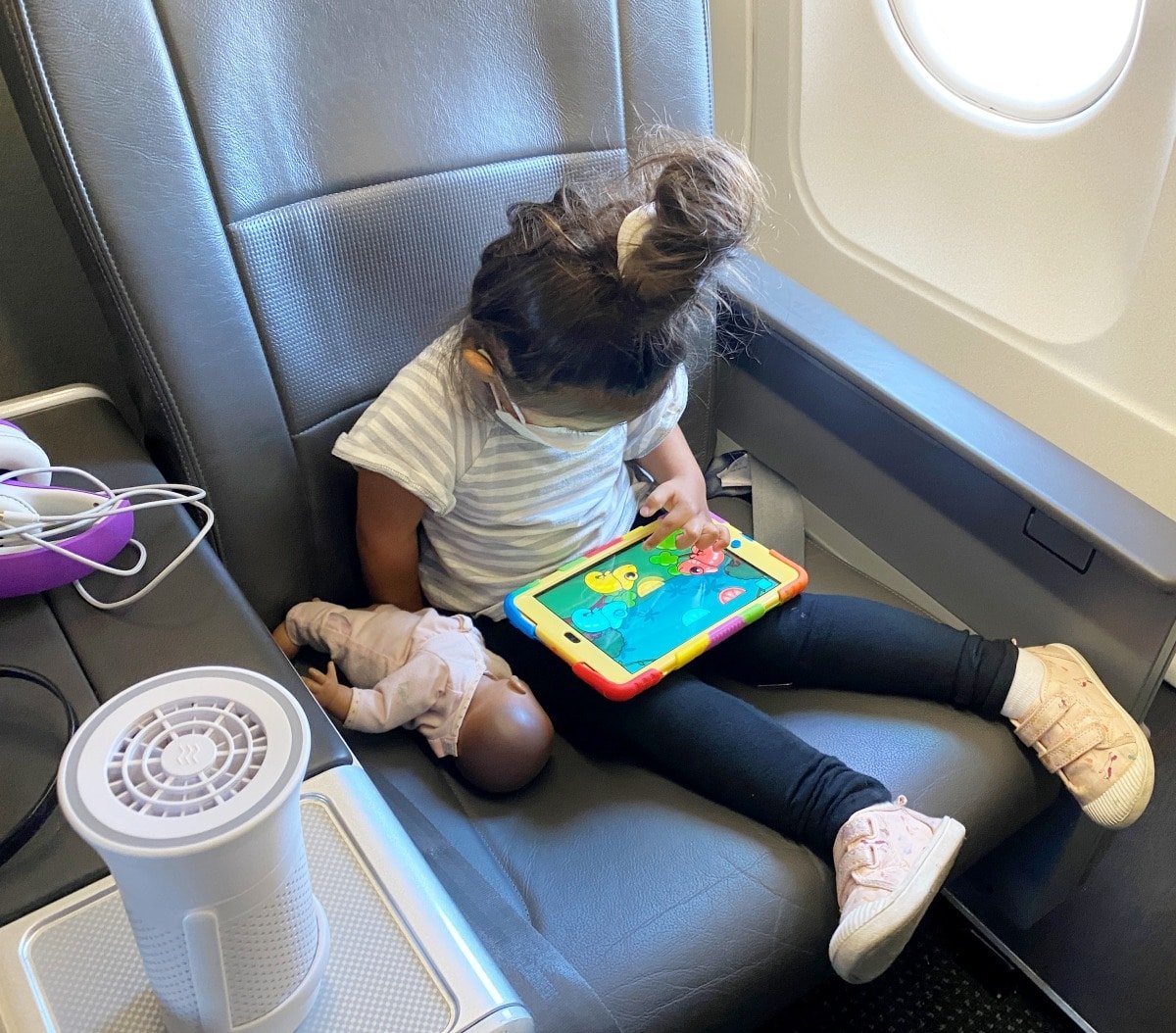 What you can do is wear a solid N95 mask for protection (not a cloth one like he was wearing) and carry a WYND air purifier, which I now travel with (mostly to keep my kids safer.)
You also don't want to pull the elite status card because you never know who you're sitting next to because you can't judge a book by its cover. Decades ago, I once sat next to a priest on a JFK-LAX flight (I got upgraded to first class) and one might assume that they fly more than a priest, especially since I used to make the trans-continental flight every other week to see my mother, who was dying of cancer. I thought I flew a lot until I got talking to the priest. Get this … he told me he flew to L.A. every Saturday night just to do a private mass in Latin in Malibu for Mel Gibson before taking the Sunday afternoon flight back. Now that's a lot of flying.
Howard currently works as a college football analyst for ESPN and is a commentator for Detroit Lions pre-season games so he's traveling a ton during the season and obviously in the off-season. Best advice is to mind your business.
Oh, and American Airlines replied to Desmond's tweet with: "We're always happy to have you on board with us!"
MORE VIDEOS
Love to save money when you travel? Sign up to Johnny Jet's free newsletter and check out these popular posts: 10 ways to find cheap flights and 12 ways to save money on baggage fees. Follow Johnny Jet on MSN, Facebook, Instagram, Pinterest, and YouTube for all of my travel posts.