It's been a minute (to say the least) since I last stepped foot on European soil. And I miss it. Growing up in Connecticut, Europe seemed so far away, even though it really wasn't. But air travel back then was much different than it is now. Decades ago, it was expensive and just felt like a world away. RELATED: 12 Things to Know Before You Travel to Europe


My first trip to Europe was in 1996 when I met my brother and cousin in Paris and we traveled all around for a couple of weeks. We went to the South of France, Barcelona, Ibiza (pictured above), Rome, Ischia (the island our grandparents were from), Milan and finally Zurich. It was on that trip that I realized that Europe isn't that far or much more expensive than a trip within the U.S. The trick to offset the costs was to use my miles and points for flights and some hotels.
I not only learned that it was financially manageable but I finally felt comfortable traveling internationally especially when I didn't speak the local language.


I was just starting to earn a lot of miles and points and the best way to use them is to fly your loved ones to Europe in style. So I cashed in most of my United Airlines miles (two years in a row) and took my mother, who had been recently diagnosed with colon cancer and always dreamt of travel to Europe, to  England, Denmark (where her father was from), France and more; she'd won a scholarship to Parsons School of Design but turned it down when she met my father and said she decided to design a family instead of dresses.


We had the best time and I'm so thankful that we were able to share those experiences before she passed away in 2000. Here's my eulogy, which details those trips.


A decade later, I was traveling to Europe on a regular basis. Probably between four and seven times a year, including after I got married in 2012.
When our son Jack was born in 2016, I took a year off from international travel (to get his immune system strong and for his immunizations), and then started traveling to Europe as a family once a year. Same thing happened when our daughter Olivia arrived in 2019, except her first trip in 2020 was derailed by you know what …
Now that Covid has been manageable, we're ready to make our first official trip across the pond. I'm still working on places to go but I just cashed in 120,000 American Airlines (AA) miles to fly the four of us from Los Angeles to London. One way tickets were over $1,000 per person so it was a great deal.
Unfortunately, I don't have enough miles to fly us up front as the airlines are charging a ridiculous amount. Besides, my kids are little so a coach seat is pretty much like first class to them and with them beside me, I don't have to worry about having someone encroaching on my space.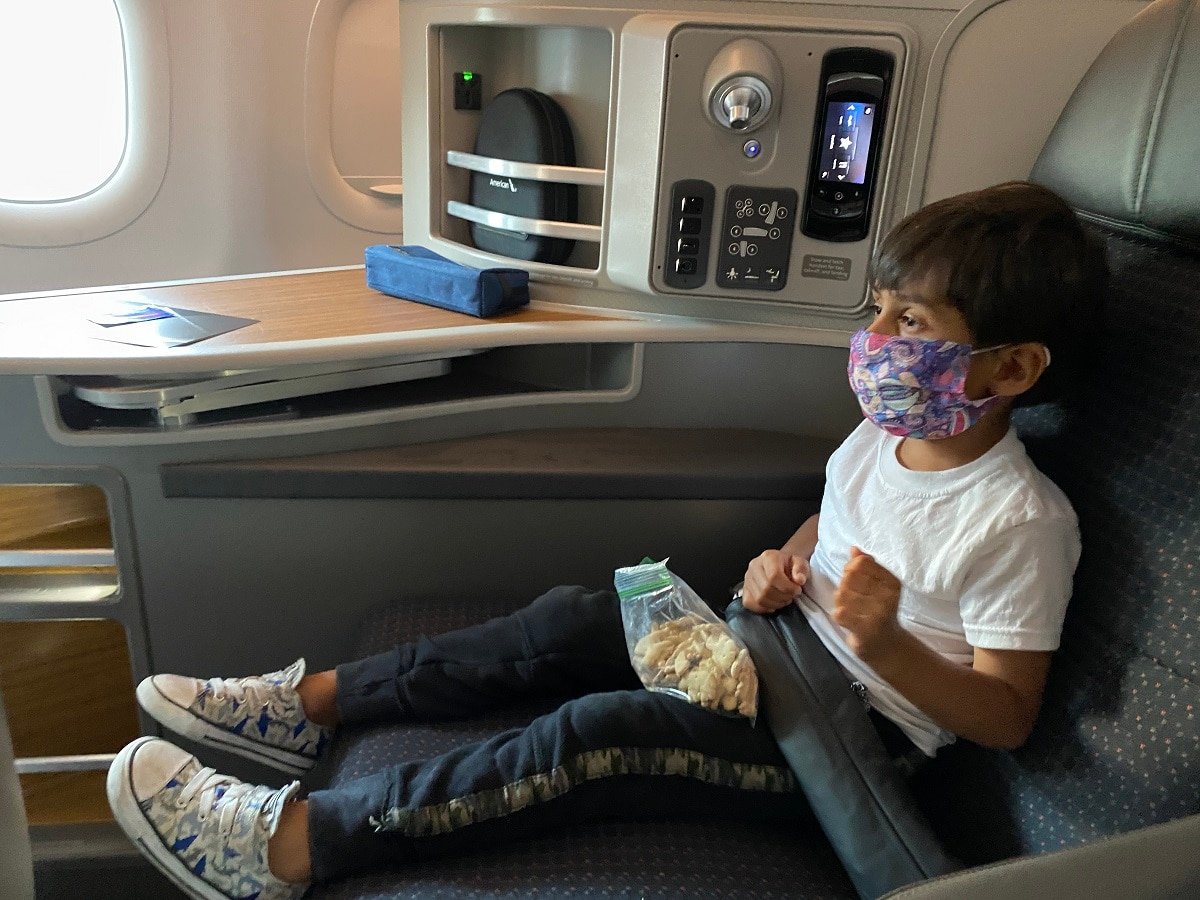 BTW: During the pandemic we were so freaked out about catching Covid that I cashed in 50,000 miles each for us to fly New York to Los Angeles in AA's plush seats. When we landed, my son said. "Please daddy, don't ever make me sit that far away from you and mommy again." Lesson learned.
The reason I'm sharing all of this is because if you're planning to travel to Europe (or anywhere for that matter) this summer, you better get crackin' on booking your tickets now. Otherwise, you're likely going to be stuck with huge airfares, terrible seat choices and sold out hotels (depending on where you go). RELATED: CBS News' Travel Expert's Solid Advice For Anyone Traveling to Europe This Summer
To give you an idea of the surge I'm expecting: TSA officers screened 2,246,023 people at U.S. airport checkpoints nationwide yesterday, February 10. Four years ago on the same day (pre-pandemic): 1,620,239. That's a huge difference.


If you are like me and don't really care where you go in Europe and are just looking for the cheapest options to use your miles and you have a lot of American Airlines AAdvantage miles, then check out their nifty Award Map.
You can put in your departure city and then either enter a destination or choose a region of the world: Continental U.S., Hawaii, Canada & Alaska, Mexico & Caribbean, Central & South America, Asia Pacific, Africa & Middle East. Or you can put in your interest: Beach, Ski or Golf. You can also choose which class of service, then how many people are traveling and how many miles you have or want to use.
A couple great features of using AA miles is that you can put flights on hold for five days for no charge and even after you purchase your tickets, you can cancel free of charge. Another reason why you should at least get something on hold for the busy summer period.
Just note, flying to London, all I have to do is pay $5.60 in taxes and there are all kinds of options for making connections for the same amount of mileage. For example, going on to Naples, it's just $27 (per person) in fees. However, if we return from London or even connect, the fees go up drastically. Making a connection costs $101 in taxes and departing from LHR to the USA adds $272 per person in addition to your miles.
RELATED:
–17 Ways to Find Cheap Flights
–12 Things to Know Before You Travel to Europe
–The Best Credit Cards for American Airlines Fliers in 2023
–How To Use Your Miles For A First Class Trip To Europe
Want more travel news, tips and deals? Sign up here for Johnny Jet's Daily Travel Tip newsletter! Just fill in your email address and check the Daily Travel Tip box—and you'll have Johnny's best tips, straight to your inbox each day!