This article was written and produced in partnership with Allianz Global Assistance. 
Living in Southern California, there are so many incredible road trip opportunities. In every direction, there are amazing new places to discover, just an hour or two away. There's no shortage of things to do and places to explore in California and there's great weather year-round.
But I'm from Connecticut and there really is nothing like summer and fall on the east coast. It's definitely nostalgic for me but it's also just gloriously beautiful. That's why my family and I make sure we visit every year to spend time with relatives but also to soak up those east coast vibes.
RELATED: 5 More New England Road Trip Ideas
NEW YORK CITY
We always fly into New York City and try to spend a few days in the Big Apple before making our escape to more pastoral parts. Since I'm from neighboring Connecticut, I've been to New York City more times than I can count. And over the years, I've discovered my favorite places to eat, see and stay.

STAY
I've stayed in countless hotels in New York City and there are just too many great choices to even begin to share all of them. But one of my favorite luxury stays is at the iconic JW Marriott Essex House in Midtown, directly across the street from Central Park and ideally situated by all the shopping on Fifth Avenue. At the other end of the spectrum, my wife and I also enjoyed a stay at the Best Western Plus Hospitality House in Midtown East, which was a no-frills kind of option, but the apartment-style rooms come with a full kitchen and a lot of space (rare for New York City) so if you're looking for something roomy and affordable, it will more than do the job. I had to convince my wife about this one but in the end, the spaciousness and access to a kitchen won her over.

EAT
No one does pizza like New York City does pizza. My favorite place is Don Filipo on the Upper East Side (79th and Lexington). It's my go-to and even if I'm not staying on the UES, I'll still walk there for a slice. If you're planning to enjoy some pizza, check out these other options that a handful of travel experts say are their favorite New York City pizza joints.

There's no doubt that New York City has some of the best food anywhere in the world. There's no international cuisine in the world that you won't find. But I like to keep things simple and one of my favorite things to do is grab a picnic lunch from Agata & Valentina, a fine foods grocer, and then find a nice spot in Central Park to eat.
According to the New York City Department of Health, there are around 27,000 restaurants in NYC so it's impossible to try anywhere near all of them but some other favorites include Eataly, Sophie's Cuban Cuisine and Indian food in Curry Hill.
PLAY
If you've got kids, they'll love the American Museum of Natural History, especially if they've ever seen the movie Night at the Museum. Our kids are animal-obsessed (especially dinosaurs) and found the exhibits fascinating, even at a young age. The kids will get more and more out of the museum the older they are.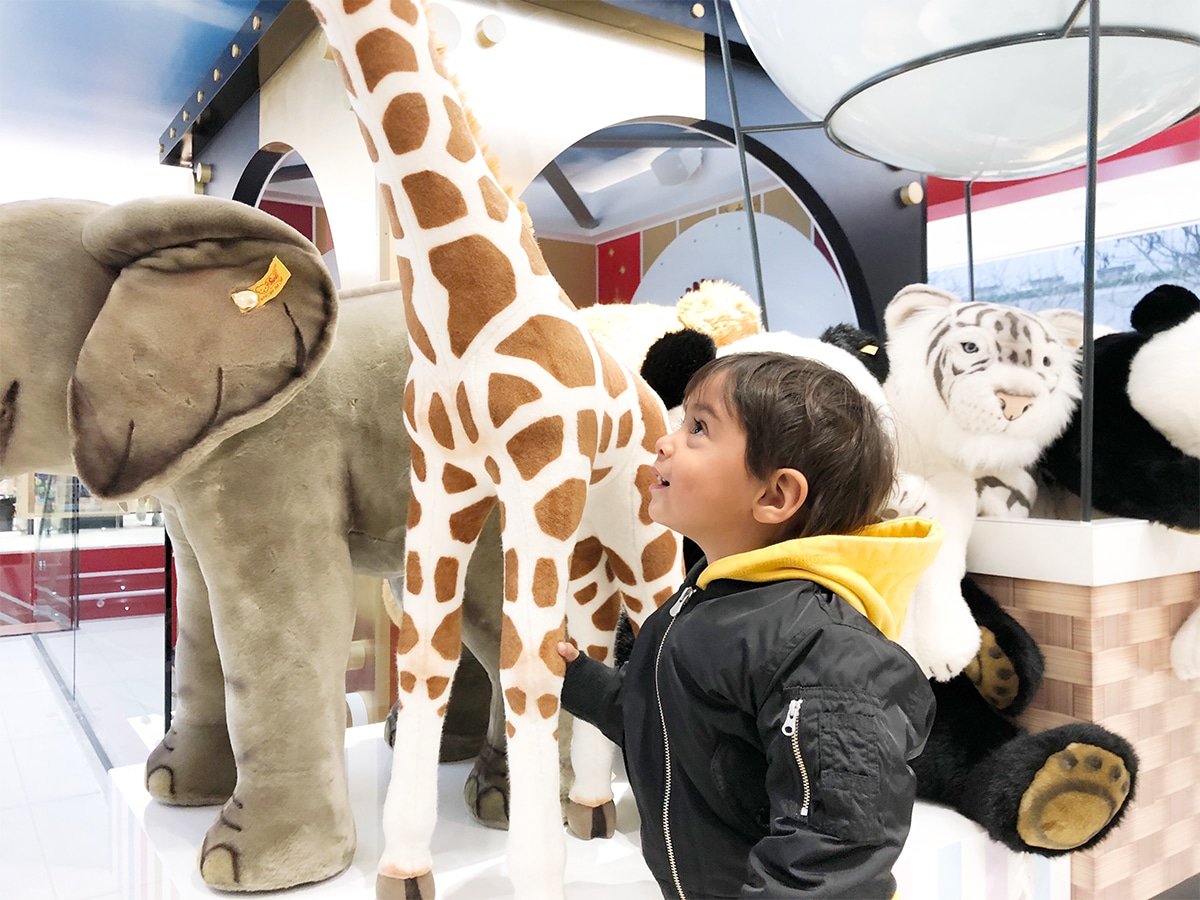 The re-opened FAO Schwarz in Rockefeller Center is a magical experience for kids and adults alike at Christmastime especially, but fun any time of year. The flagship store overlooks the Rockefeller Plaza skating rink and still has the larger-than-life floor piano keyboard that Tom Hanks played in the movie Big.

Other New York City must-dos: Take in a Broadway show, see the Rockettes (if you're there over the holidays) and check out other shows on smaller stages like the Gazillion Bubbles show, which is a bubble show for kids but I'd be lying if I said I wasn't totally into it. The bubble 'masters' are basically bubble magicians and their tricks are very, very cool. When my wife and I took our son to see the show, we were seated next to a young couple on a date, who seemed like they might have been given the tickets and weren't planning to stay. But by the end of the show, they were as enthralled as every wide-eyed child around them.
CONNECTICUT
From New York, we headed to Connecticut, my home state and always the main purpose of any visit to the east coast … to spend time with my family. When we're in Connecticut, we usually stay in Rowayton with family but not always. Here are some highlights if you're passing through:

EAT
The best part about staying with family is that you can hit the grocery store and cook at home and my favorite grocery store in Connecticut (maybe in the US!) is Stew Leonard's. It's a regional chain with stores also in New York and New Jersey and Ripley's Believe It or Not! deemed Stew Leonard's The World's Largest Dairy. It's a fun excursion for the whole family. You can eat under a tent adjacent to the store; it's super casual and they serve lobster rolls and BBQ. And if you spend $100 on groceries, you get a free ice cream cone. (My wife says it's the best soft ice cream ever.) PRO TIP: If you've got little kids, you can ask them to split the ice cream cone into three smaller cones.
I also go to Rowayton Market a lot. It's one of the oldest continuously running markets in the state of Connecticut. You'll find great prepared foods and groceries, fresh-cut meats, gourmet takeout, produce, fine cheeses and a bakery. It's a popular local spot for breakfast, lunch and dinner.

STAY
On this past East Coast road trip, we spent a few nights at the Residence Inn Stamford Downtown. The hotel is newly renovated and our room was basic but perfect. Two queen beds, lots of space for the kids to play (and even do a large floor puzzle), a small kitchenette with a microwave, fridge and dishwasher (score!) and an awesome shower that the kids loved. When we travel as a family, we're always looking for a place that's really clean and spacious and if it has a kitchen (or even just a microwave and fridge for milk), then we are all set. This Residence Inn checked all our boxes.

Even better, it's right in downtown Stamford so there was a Target around the corner (always handy when you're traveling with kids) and some great restaurants right across the street, including Barcelona and Bartaco, which serves up seriously delicious tacos. We grabbed food from there and brought it back to our room more than once.

We also stayed at the Delamar Greenwich Harbor in Greenwich, Connecticut, which was a totally different experience. Located right on Greenwich Harbor and oozing old world charm, the Delamar Greenwich Harbor is elegant and comfortable. Read our full hotel review of the Delamar Greenwich Harbor here.

PLAY
We usually visit Connecticut in the summer and spend most of our time in Rowayton, which is a beautiful coastal village. There are lots of quaint shops, local restaurants, family parks, a summertime farmers market and lots of community events throughout the year. The annual Shakespeare on the Sound performance is a great event for families and takes place right on the water at Pinkney Park.
Rhode Island
Visiting Rhode Island is a family tradition that started many decades ago when my family and I used to vacation there when I was a kid. Now that I have children of my own, I love taking them back to the place that holds many special memories for me.

Stay
As a child, my family and I would vacation at Ocean House in Watch Hill, Rhode Island. I have so many good memories of those days and I love recreating them with my kids. Ocean House is a sprawling, Victorian-style hotel on the shores of the Atlantic. Situated atop a hill and originally opened in 1868, it's known for its cheerful yellow exterior. It's beautiful inside and marries luxury with family-friendly. Read my full review of Ocean House here. FUN FACT: Taylor Swift bought a sprawling mansion just down the street from Ocean House and you can catch a glimpse of the dream house from the Ocean House beach.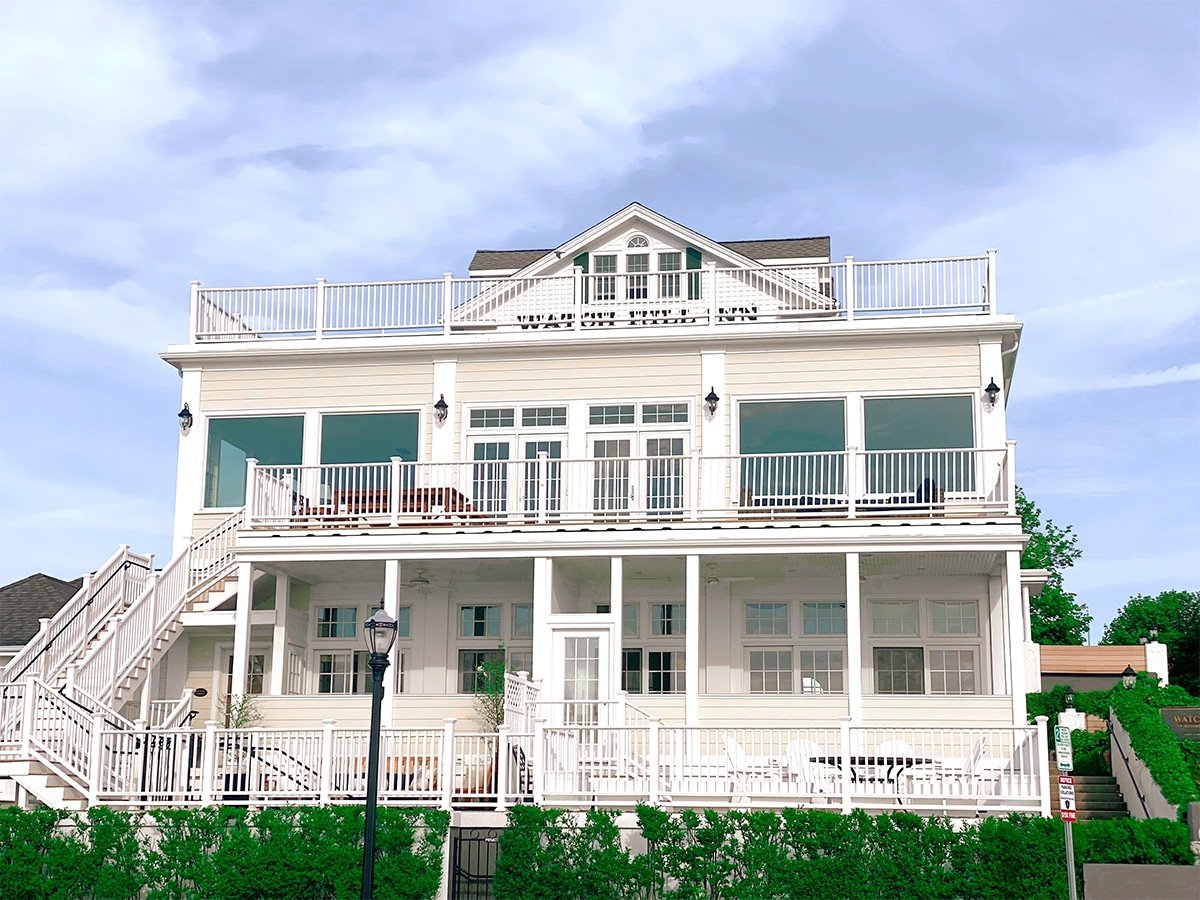 Just down the street is Watch Hill Inn, one of Ocean House's sister properties. With 21 suite-style rooms, these accommodations are perfect for families. It's got a quintessential inn vibe and its proximity to the village in Watch Hill makes it a great option. Read our full review of Watch Hill Inn here.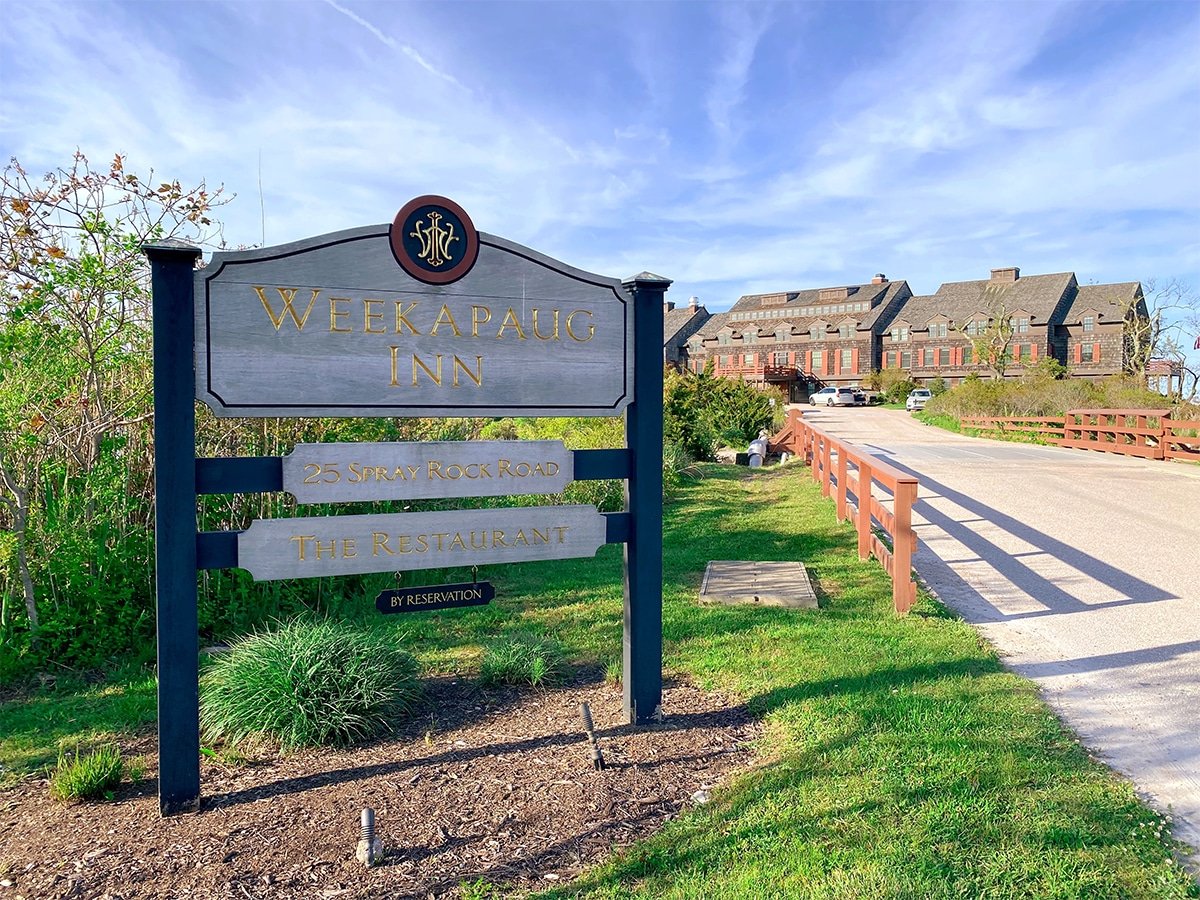 About a seven-mile drive away is another of Ocean House's sister properties, Weekapaug Inn, which is charming and delightful in every way. The inn, from the staff to the décor, is extremely welcoming and you'll enjoy the laidback inn vibes and the gorgeous natural surroundings. Read my review of Weekapaug Inn here.

Eat
All three hotels have great dining options on-property so you won't have to look too far for good food. Definitely plan for lobster rolls and fresh, local delicacies at Ocean House and Weekapaug Inn. In Watch Hill, plan to visit the St. Clair Annex for the best ice cream in town and a menu of other summertime favorites, including a refreshing cup of orangeade, my favorite nostalgic thing to order. On Watch Hill's main street, you'll find a string of restaurants, many offering fresh caught seafood.



PLAY
You can't beat the beach in Watch Hill so plan to spend a lot of time there, soaking up the sun and enjoying the surf. Watch Hill is also home to the Flying Horse Carousel, a historic merry-go-round that's believed to be the oldest, continuously operating carousel in the United States.

There's lots of great shopping in Watch Hill; the main street in the small downtown area is full of quaint boutiques and local clothing boutiques, jewelry stores, bookstores and souvenir and antique shops. The Watch Hill Lighthouse is situated on a peninsula in Rhode Island and is a historic landmark that is worth a visit.

If you check into Weekapaug Inn, plan to go crabbing with the inn's resident naturalist, go for nature walks and end your nights making S'mores by the outdoor firepit.
That's a peek at our New England road trip itinerary, one we try to do annually. And each year, we collect more memories and make more traditions that I hope the kids will remember forever.
What are your favorite places to visit on a New England road trip? KEEP READING: This Fall Foliage Map Helps Travelers Plan Their Autumn Road Trips