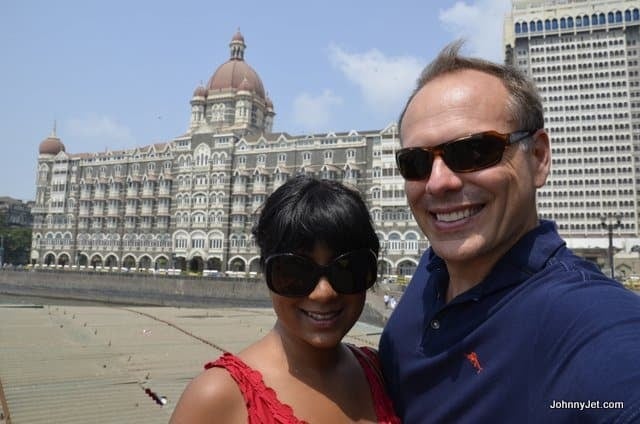 India is about as far away as you can go from the United States. Those who live on the west coast can choose either direction to fly. Personally, I would do an around-the-world trip flying east. But since Qatar Airways sponsored my trip, I went both ways via Qatar, which is a great second choice. I broke up my trip and spent a night in New York City so I could visit with my family in nearby Connecticut. Then I met Natalie in the JFK airport and we flew 12 hours to Doha and then three more to Mumbai. It was easy as can be.
Arriving at the Taj Mahal Palace in Mumbai at 3:30am was surreal and bittersweet. As you probably know, the Taj Mahal Palace hotel is by far the city's most famous hotel, and Natalie and I were supposed to visit it in 2008 – we had a reservation for 36 hours after the terrorist attack (Here's that story). These days, the hotel has all kinds of security measures in place and the palace wing has been transformed into one of the world's best five-star hotels. Here are 10 reasons why you would want to stay here:
1. Transformation After the Attacks
The Palace Wing had $37 million worth of renovations so it's really swanky. I promise you – the grand staircase will make you say 'Wow!'
2. No Worries
If you choose to have the hotel arrange your transportation, you don't have to worry about a thing. The moment you walk outside, you will find the hotel representative holding your placard and he will escort you to a brand spanking new Jaguar. Did you know? It wasn't that surprising to be picked up in a Jaguar because Jaguar is owned by Tata Motors of India and Tata Group either owns or manages all the Taj Hotels. The first was The Taj Mahal Palace, which opened in 1903 and is their flagship hotel.
3. Welcome
The moment you walk through the door, you will realize why Taj Hotels are known as one of Asia's finest (and largest) hotel companies. Those staying in one of the 285 Palace Wing (sometimes called the Heritage Wing) rooms are greeted with a flower lei, chilled towels, and the tastiest non-alcoholic welcome drink.
4. Museum-Quality Art Collection
The hotel seriously has a museum-quality art collection. Everywhere you look, there's either a masterpiece painting, sculpture, or artifact and they are all created by Indians. There are over 300 in total so along with all these and its other services, it makes this hotel a destination in itself.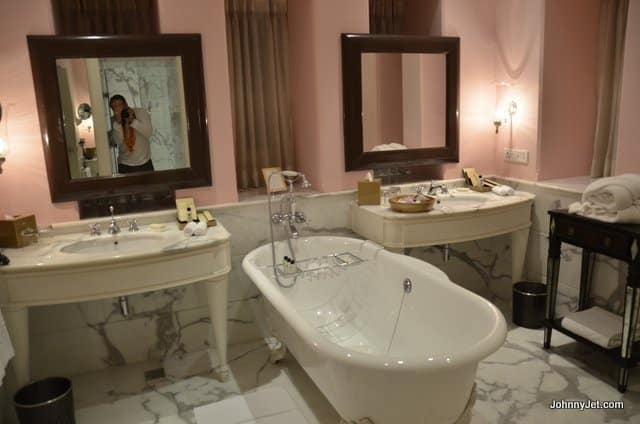 5. The Rooms
The rooms have beautiful new interiors. Natalie and I stayed in two different room types. The first night, we were in a regular suite, and the last two, we were in the Spanish Suite, which is ridiculously beautiful. All the suites are designed completely differently so no two are alike.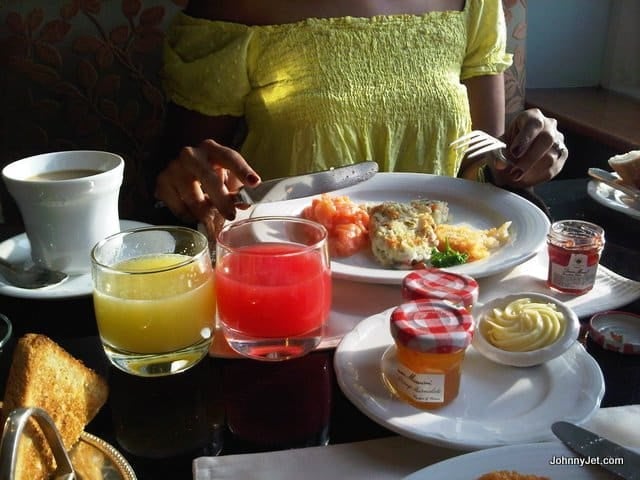 6. The Food
The hotel has 11 restaurants as well as 24-hour room service. The on-site restaurants are Aquarius, Golden Dragon, Masala Kraft, Souk, Shamiana, Sea Lounge, La Patisserie, Harbour Bar, Starboard Bar, The Zodiac Grill, and Wasabi by Morimoto. They serve Indian, Arabic, Chinese, French, Italian, Japanese, Mediterranean, and Western dishes.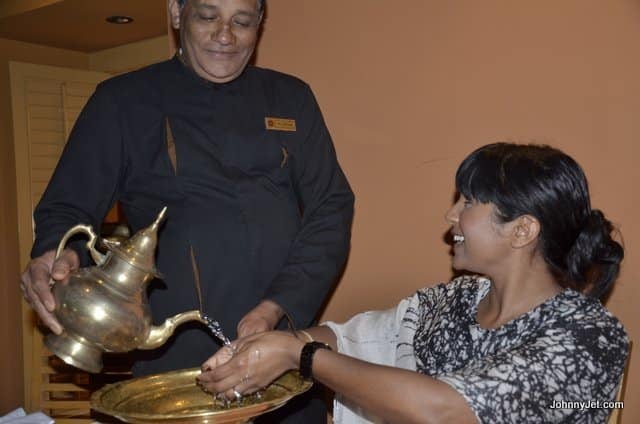 7. The Service
At all the Taj Hotels that I've experienced, you don't have to open many doors yourself or ever hear the word "no" on any request. The hotel treats their entire staff well, which is why most of them have been working there for many years and appear happy. Our favorite employee was Dinesh, a waiter at Sea Lounge, which is where breakfast is served. They have everything you would expect at a five star international hotel breakfast buffet (American, English, Japanese and Indian dishes) and more. But Dinesh was like a father – especially to Natalie – and since she was eating smoked salmon and an egg white omelet every morning, he persuaded her to try Indian dishes that he had made special from the kitchen like aloo paratha, masala dosa, Pav Bhaji, and sweet lime juice. It was delicious and authentically Indian.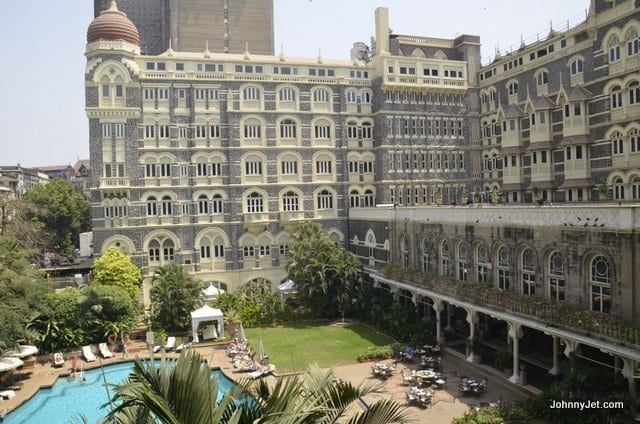 8. The Pool
Although I didn't take a dip in the pool, I did see a number of guests swimming and sunbathing there, each time I went to the gym.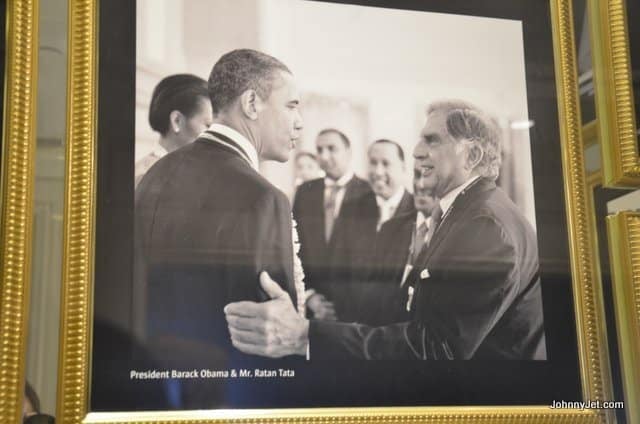 9. The Who's-Who Who Stay Here
If you visit the hotel just to take a look around, no doubt you will stop by the glass case in the main corridor to see the photos of all the celebrities and heads of state that have stayed here. The list is long and include President Obama, Secretary of State Hilary Clinton, George W. Bush, Richard Gere, John Lennon, Oprah Winfrey and others. If it's good enough for them, it's gotta be good enough for you!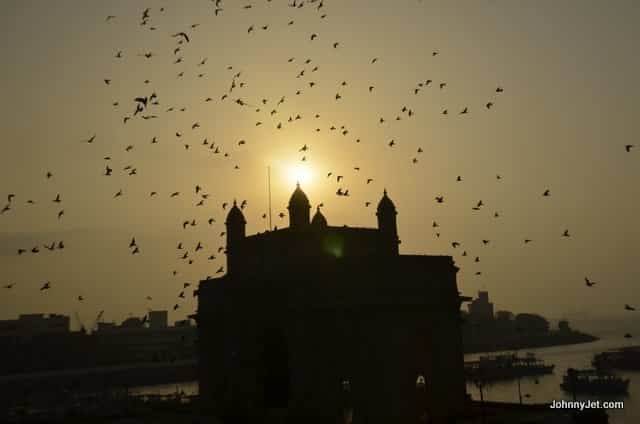 10. Location, Location, Location
The Taj Mahal Palace is located next to the city's most famous landmark, the Gateway to India. And everything else worth checking out in Mumbai is within a 12-minute taxi ride.
GOOD TO KNOW
-Although having a view of the Arabian Sea and the Gateway to India is remarkable to look at, it's not good to fall asleep next to. Horns are constantly honking, dogs are barking and pigeons are cooing. If you are the type that needs silence to sleep, bring a pair of ear plugs. You won't need them while staying in rooms overlooking the pool.
-The majority of the hotel's clientele used to be foreigners but now that India has an emerging middle class, their customers are half and half.
-A lot of wealthy locals come to eat in the hotel as they host some of the city's finest restaurants. One of them is Masala Kraft, which serves home cooked food but the chef uses light cooking oil.
-60% of Indians are vegetarians so their Wasabi restaurant has 40% vegetarian dishes, which I was told is unheard of for a Japanese restaurant.
-The hotel is the only five-star in the city to have a sugar cane machine so you can enjoy Sugarcane juice without risking "Delhi Belly."
-The hotel is a 30-minute drive from the airport when there's no traffic (i.e. in the middle of the night.) Add an hour during the day.
-There are 285 rooms in the Palace Wing and the cheapest starts at 35,000INR ($682). The Tower Wing has 275 rooms and the rooms begin at 23,000INR ($448). For more information see TajHotels.com.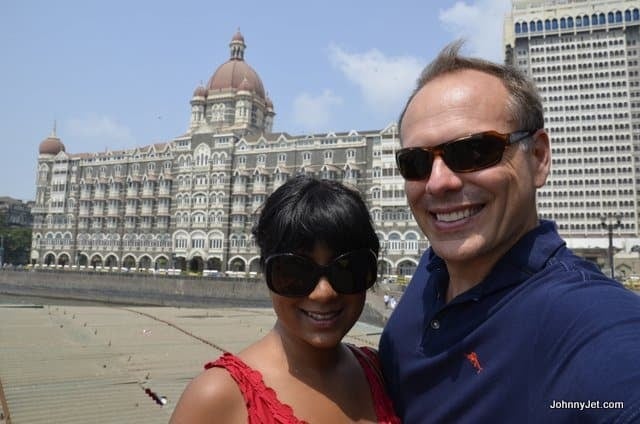 Save
Save