You might be scratching your head, thinking, "What the heck is a "destination baby shower?" Don't worry … you didn't miss the memo! It's possible Natalie is the very first person to do this. I'm no baby shower expert (thank God) and come to think of it, I don't think I've ever attended a baby shower until this week. But couples go away for their honeymoon, they take babymoons and before that, many guys and gals do bachelor/bachelorette parties in fun places like Vegas, Cabo, Miami …
So why not a destination baby shower? After my visit to Mall of America in Bloomington, Minnesota in January of 2015, I fell in love with the place … and I typically dislike malls. But this one is different. But suddenly, it totally made sense for Natalie to do a destination baby shower in Mall of America for a fun girls weekend! With a girlfriend and her mom (and me on the last day), Natalie had a baby shower at a mall … and it was an amazing experience for everyone!
Here are 10 reasons why you might want to consider a destination baby shower at Mall of America.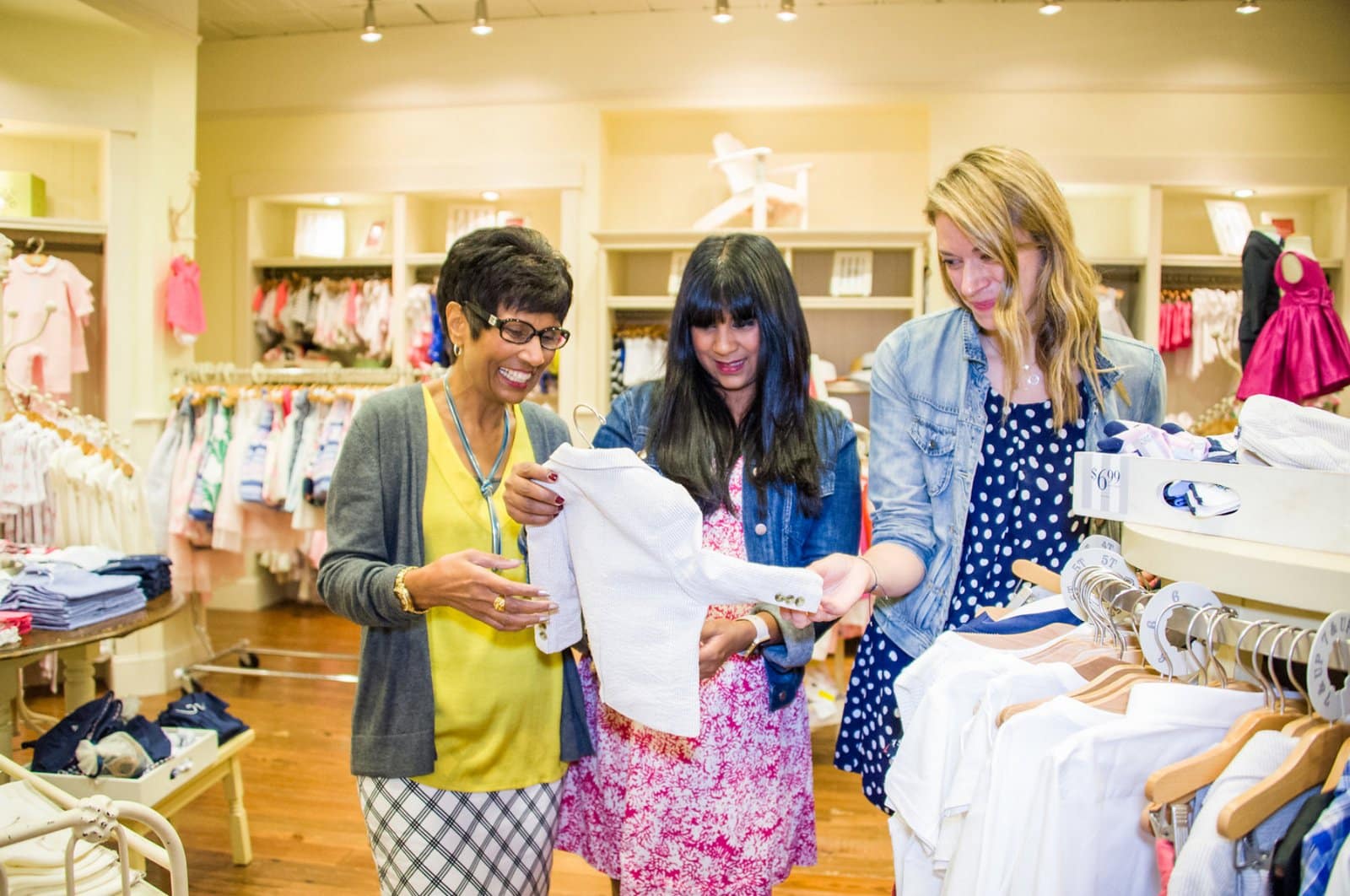 1. 520 shops
Mall of America has almost every shop you could possibly think of, from Abercrombie to Zara. It also has a variety of stores to shop for kids' clothes. A Minnesota local suggested Carter's and Old Navy for budget options; Baby GAP and The Children's Place for middle of the road prices and Janie & Jack, Nordstrom Baby or Hanna Andersson for higher-end baby clothing. Here's Mall of America's shopping directory.
2. Build-A-Bear Workshop
According to Natalie, one of the highlights of the baby shower was building our boy's first teddy bear at the Build-A-Bear Workshop! There, you can choose from over 30 bears, bunnies, dogs and more to make something special for a special baby. Personalize it with outfits, accessories, sounds and scents … and you can even record a message for your baby in your own voice.
3. No sales tax on clothes or shoes
A huge attraction and probably a big reason why so many out-of-towners visit Mall of America is that there's no sales tax on clothing in Minnesota! Did you know that 11% of the mall's visitors come from outside of the United States and 30% come from outside a 150-mile radius?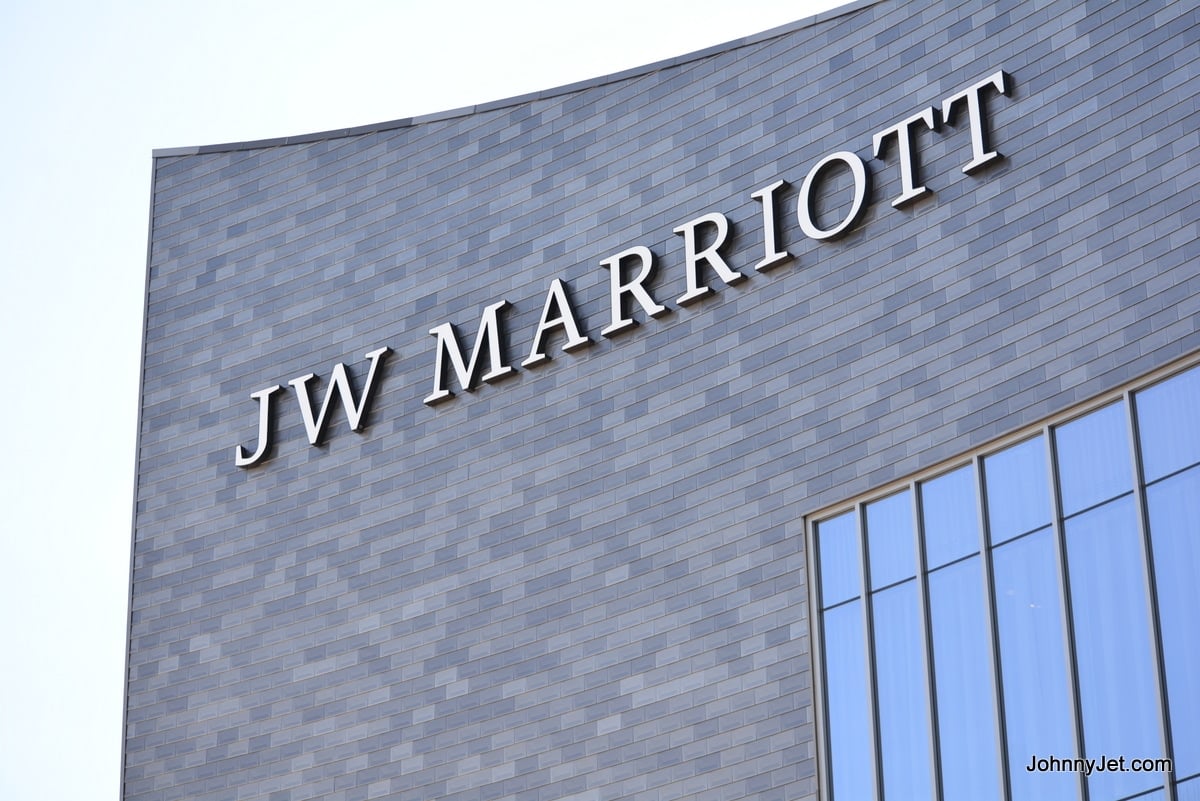 4. Fine hotels
Mall of America now has two hotels connected to it. The Radisson Blu Mall of America opened in March of 2013 and has 500 guest rooms and suites. The hotel has free high-speed internet and fashion-inspired rooms with Anne Semonin bath products; rack rates begin at $170 a night. The other hotel is the JW Marriott Mall of America, which opened in March 2016. The JW is on the opposite side of the mall from the Radisson Blu and has 342 rooms.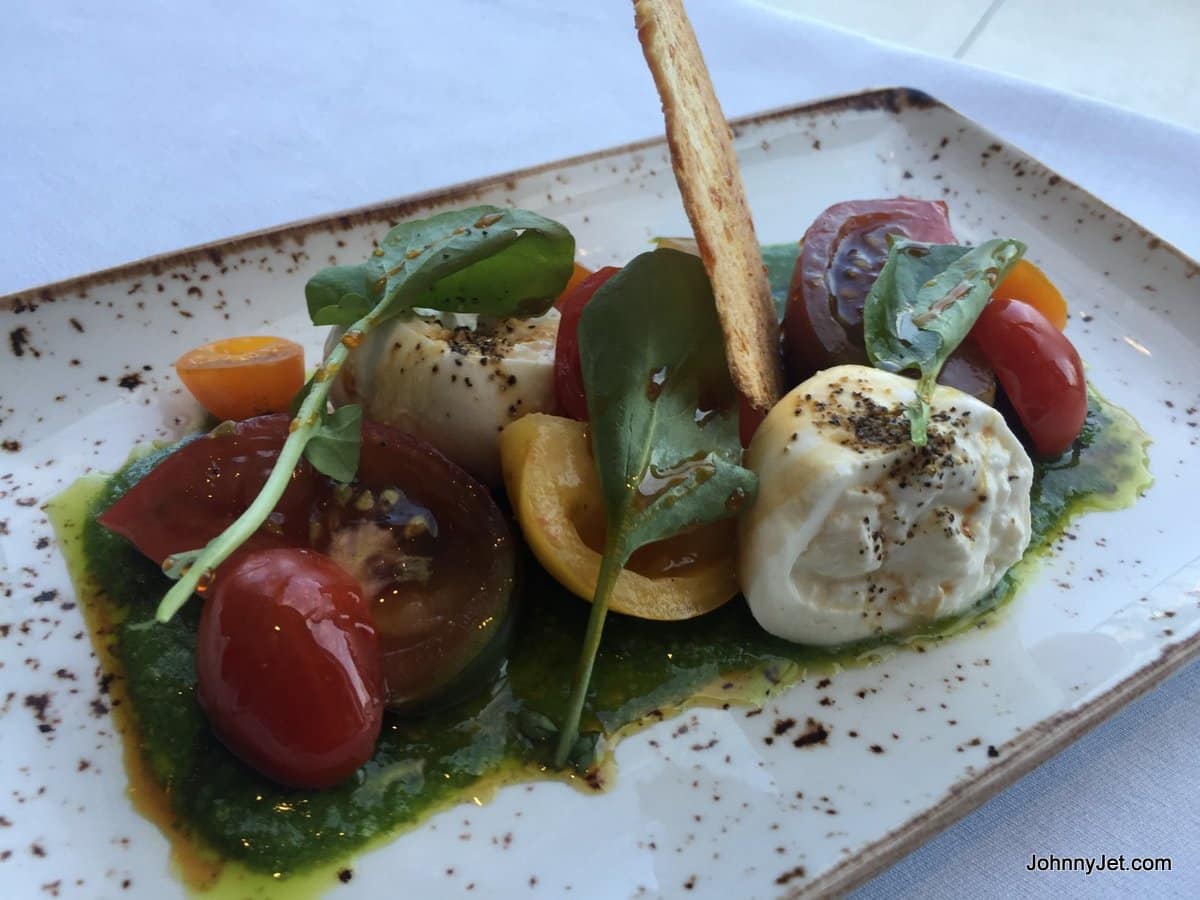 5. 60 restaurants
Mall of America has 60 restaurants so you won't go hungry! You'll find everything from the American Girl Bistro to Zio Italian. My two favorite restaurants are in the hotels: Firelake Grill is in the Radisson Blu. Here's their dinner menu; I highly suggest you try their spicy glazed honey chicken ($22). My other favorite is Cedar + Stone (here's their dinner menu) in the JW Marriott, which offers refined, crafted dishes inspired by Minnesota's natural roots and local culture. Inside the mall, there's also a new 'fast casual' dining area called Culinary on North that offers fast food eateries including Shake Shack.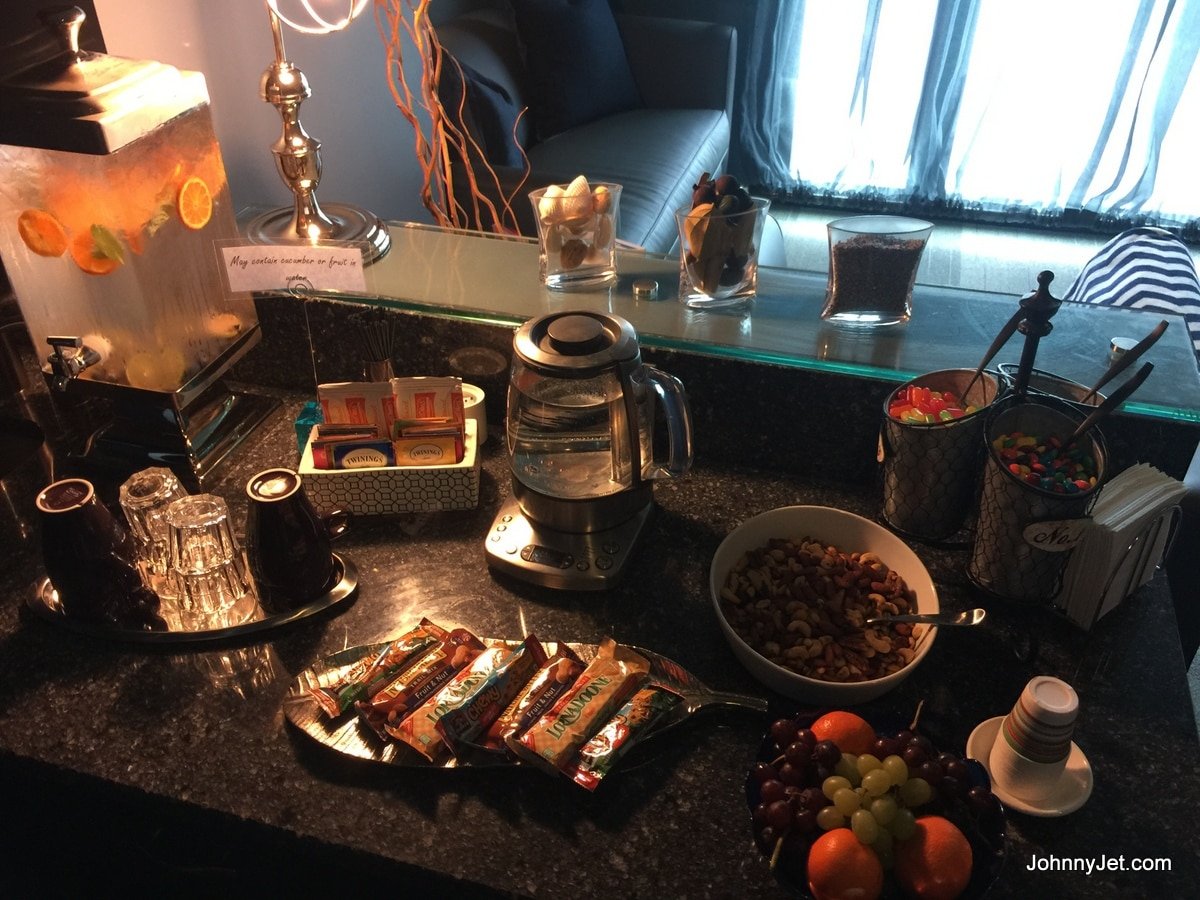 6. Spa
What girl doesn't like going to a spa to get pampered? The Solimar Spa & Salon in the Radisson Blu offers an exceptional array of services. In addition to massages, body wraps and facials, they also offer salon services for hair, nails and skin, as well as a full line of products. You also have to love a spa that offers M&Ms and other treats in their waiting room.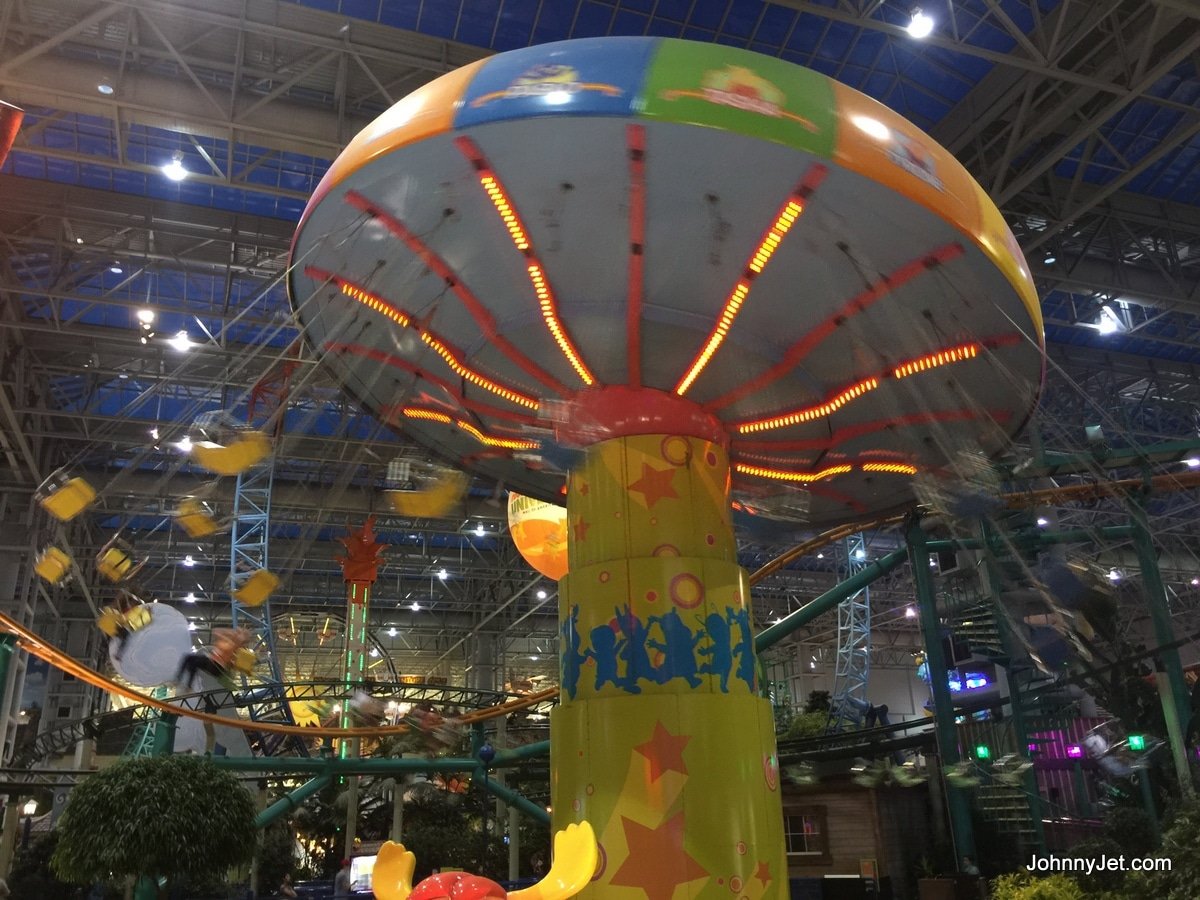 7. Amusement park
Mall of America is like a city within a city. At 4.2 million square feet of total area, it's the largest mall in the United States and the nineteenth largest in the world; you could fit seven Yankee Stadiums inside! When it opened in 1992, it was the world's largest mall and in nine years, it could be back on top because the owners plan on adding an additional 5 million square feet by 2025. The most shocking thing in the mall is that there's a full-on amusement park inside, including three rollercoasters and an aquarium! Some of the rides will even make adults scream and if you go during the week when school is in, you can practically have the place to yourself.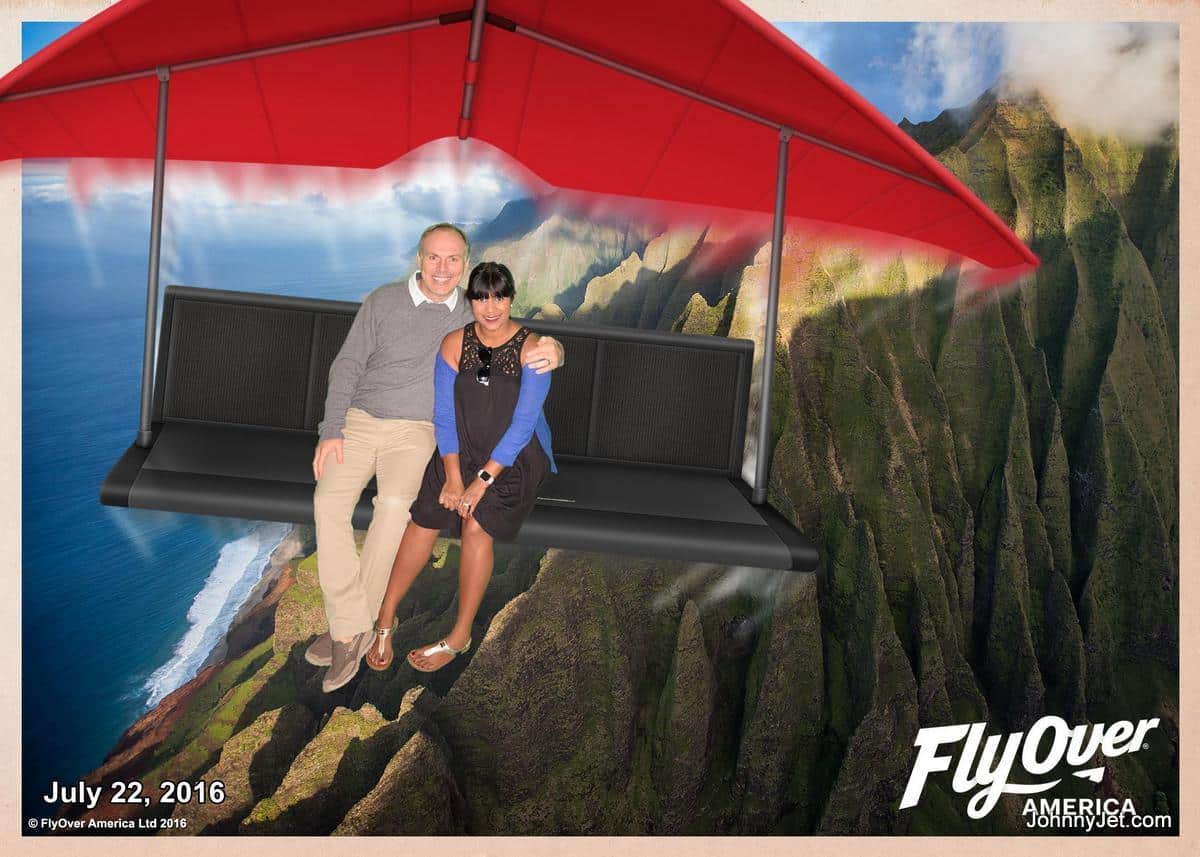 8. Flyover America
One ride you and your friends won't want to miss is FlyOver America! It's a breathtaking flight simulation ride that takes guests on an aerial tour of some of the greatest U.S. landmarks and regions. You really feel like you're there as they incorporate wind, mist and even scents while you soar through the sky. Cost: $16.95.
9. Catch a movie
I know a lot of girls like to go to the movies together and there are 14 theatres at Mall of America, all with superior digital projection including 4K, digital sound, 3D capabilities and D-BOX motion seating.  Without a doubt, you and your friends will want to hit the 21+ theatre. The 148-seat theatre is only for guests 21 and older. The chairs are plush with high-back rocker seats and plenty of leg room. Beer and wine purchased from the STARBAR and East Concessions are allowed inside the theatre.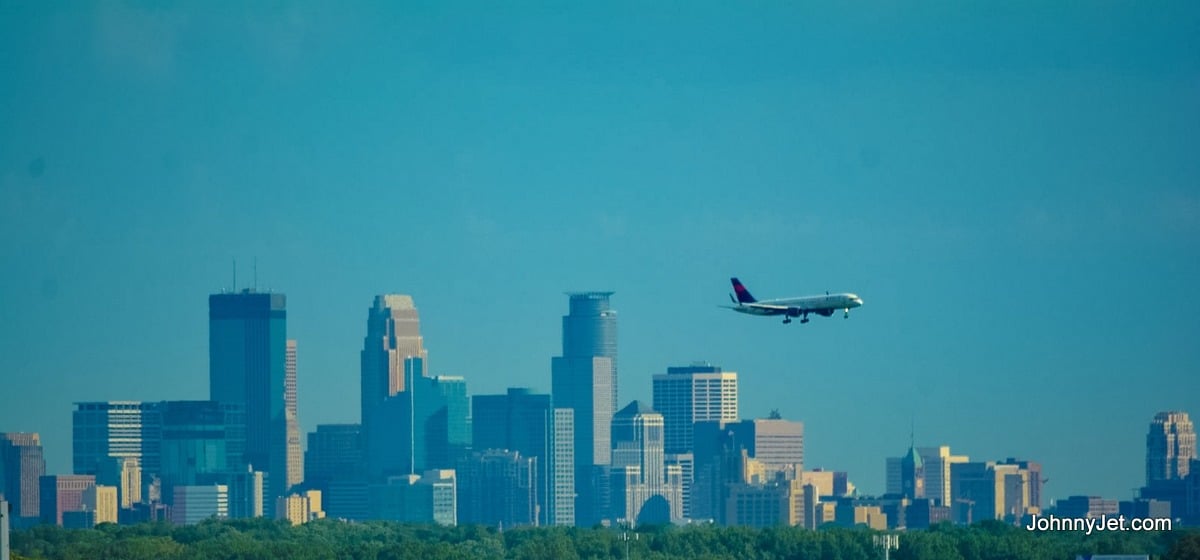 10. Close to the airport
Mall of America is just a few miles from the Minneapolis/St. Paul International Airport (MSP). The airport is a major hub for Delta Air Lines and Sun Country so flights are coming in and going to destinations all over the world at all times. You can jump in a taxi ($12) or get on the light rail ($1.75), and it runs direct to the mall from the airport. It only takes 10-15 minutes and you can even check your luggage at the mall. Smartecarte charges $10 for the first suitcase and $4 for each additional piece. Good to know: If you are staying at one of Bloomington's hotels, most offer a free shuttle to the mall and the airport. Just call them up and let them know you're there—just like I did at the Radisson Blu Mall of America.
BTW: If your flight is delayed and you and your friends want a quiet, cozy place to hang out, check out the MSP Escape Lounge. You can get in for free if you have Priority Pass (the Platinum American Express card offers a complimentary membership) or you can pay $45 at the door or $40 in advance online. It's the nicest Priority Pass lounge I've been in; they offer decent, bottled Fiji Water, chocolate chip cookies and fast free WiFi.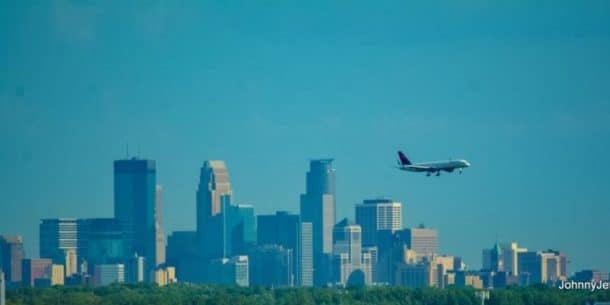 Save
Save
Save