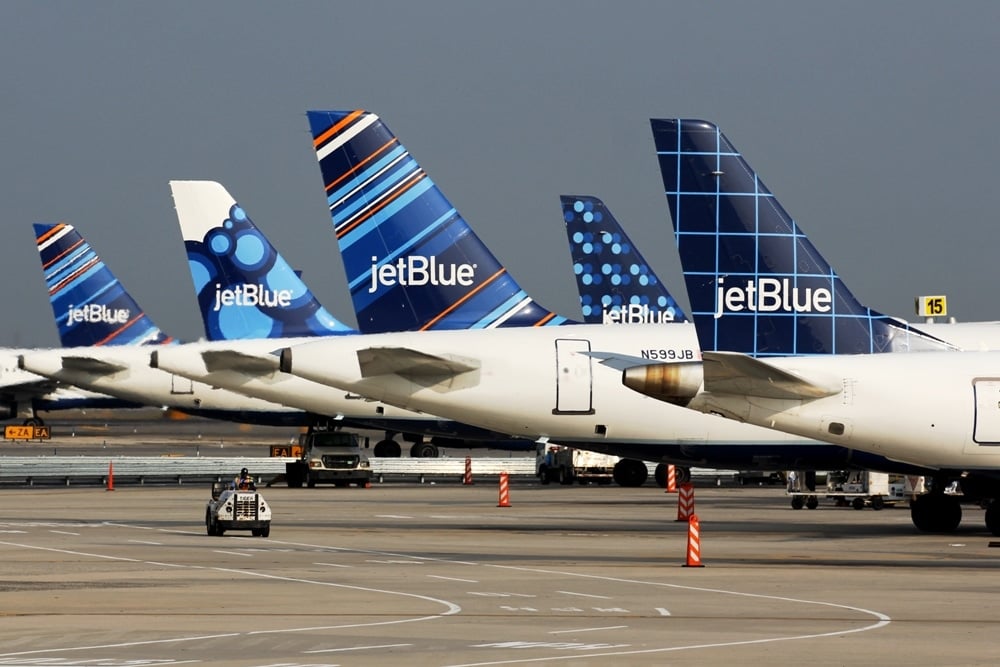 If you receive my daily travel tip newsletter (you can sign up for free here), then you know I've been ragging on a few airlines for the way they mishandled their operations this past weekend. Specifically JetBlue, since my sister has been in the middle of the debacle since Friday and still hasn't been able to get home so I have firsthand knowledge of that experience.
First, JetBlue sent her an update stating that her nonstop flight from West Palm Beach, FL (PBI) to Westchester, NY (HPN) was going to be 19 hours in duration (they did it again today, saying flight time was 24 hours). Then they delayed her flight by two hours, moved it up by an hour, delayed it again and then canceled it.
My sister said there were hundreds, if not thousands, of people in line with only three agents working at PBI. No one had answers and it took over three hours to get her checked bag back and another three plus hours to get a hold of a representative on the phone to change the flight the system had automatically rebooked her on for two days after to a different airport. That flight then canceled, too.
I understand that thanks to the pandemic, the airlines cut capacity and flights are full so if one flight gets canceled, it can throw a massive wrench into operations. But come on. At least offer a call back like American Airlines does so you don't have to sit on hold for hours or have an app like United, where you can make an edit to the rebooked flight or speak to an agent via chat. But most of all, hire more agents at the airport and call centers to speed things up. It's ridiculous.
To add insult to injury, yesterday, JetBlue announced they're expanding their international flights to London and they made international headlines when it was leaked that they had just put in a bid to buy Spirit Airlines throwing a wrench in Spirit's merger with Frontier. If you're going to spend $3.6 billion, how about investing in your own operations first before expanding?
I think JetBlue customers would be excited about the news if it wasn't for the mishandling of their operations. JetBlue has always been a fan favorite but when you strand customers for days and refuse to reimburse them for hotels or transportation and then make a $3.6 billion offer, it stings.
The bigger story is he took the train instead of flying JetBlue https://t.co/tRasIqOqhT

— JohnnyJet (@JohnnyJet) April 6, 2022
Also in the news: JetBlue's CEO took the train from New York to Boston when the news leaked. Which begs the question: Why would the CEO of an airline that operates a flight between New York and Boston take the train instead? That says a lot about how reliable JetBlue has been lately.
RELATED: How To Reach an Airline's Reservations Agent Without Waiting