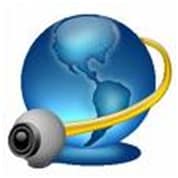 There are some amazing webcams around the world. Can't make it to the destination you want? Curious to see what's happening in your favorite destinations? This is where you'll find my favorite webcams — a new one will be added each week!
*

January 25, 2012: Since I was in Tokyo yesterday I thought it would be the perfect time to link their best cams.
Earthcam Tokyo
Go and Roam Tokyo
NTTLS Japan
*
January 18, 2012: Since I'm in Singapore what better time to link this tiny nations live webcams than now?
Changi Airport Cam
Singapore Traffic Cams
Marina Bay Cam
*
Have a suggestion for a great webcam we should check out? Suggest it in the comments below.