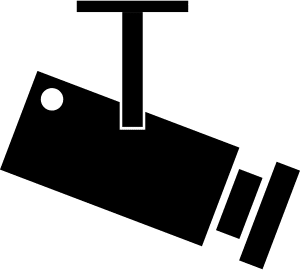 Like this feature? Check out past Travel Webcam of the Week posts and Travel Instagrammer of the Week posts!
Hollywood Sign (hollywoodsign.org/webcams)
Since my wife is 7.5-months pregnant, I've decided to clear my travel schedule and do something I haven't done in years: stay home. We live in Los Angeles and on clear days I can see the famed Hollywood sign from our house. I've only been up to the sign once but it's a memorable hike. If you have the chance, I recommend it. If you don't (at least anytime soon), I recommend checking out these live views of and from the Hollywood sign. They're available 24 hours a day!