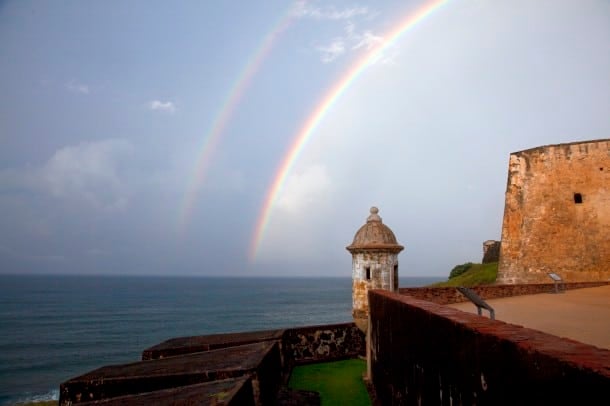 LGBTI Around the World
In honor of LGBT Pride Month (it's each June), the US State Department sent out a tweet on Tuesday stating that "75+ countries consider same-sex relations crime/sometimes w/ severe punishment."
The State Department linked to its LGBTI travel information page, which goes into much more detail. Such as: "Many lesbian, gay, bisexual, transgender, and intersex (LGBTI) people and families travel safely each year without problems. However, laws and attitudes of some countries may affect LGBTI travelers. Tolerance and legal protections vary from country to country. Some countries may not legally recognize same-sex marriage. More than seventy-five countries consider consensual same-sex sexual relations a crime, sometimes carrying severe punishment."
I think it's very important for all of my gay friends, family and readers who travel to know that in some countries, LGBTI is not tolerable (and sometimes criminally prosecutable) and that for this reason, they must be diligent in choosing where and when they travel.
FYI: The rainbow above appears above El Morro Fort in Puerto Rico, one of the more LGTBI-friendly places in the Caribbean.
____________________________________________________________
Tried this tip? Let me know in the comments!
Have your own tip? Email it to whitney@johnnyjet.com!
Want to see more tips? Click here for all 697!
Want even more travel tips? Subscribe to the Daily Travel Tip newsletter! All you have to do is sign up for the weekly newsletter by filling in your email address and checking the Daily Travel Tip box in the top-right corner of the homepage.
If you already subscribe to the newsletter, fill in your email and check the Daily Travel Tip box in the same top-right corner of the homepage and you'll receive an email with a link to update your JohnnyJet.com preferences. On that page, just click the Daily Travel Tip box and Update Profile and you'll have Johnny's best tips, straight to your inbox each day. And don't worry—it's easier than it sounds!