Want to know how to travel in style, just like the pros? We check in with frequent fliers to find out how often they fly, their favorite destinations and what they never leave home without.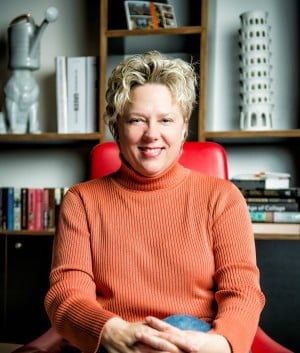 Name: Valerie Grubb
Occupation: Publisher (Travel with Aging Parents blog, author ("Planes, Canes, and Automobiles: Connecting with Your Aging Parents through Travel") (publishes 10/6/15 through Greenleaf Book Group) and operations consultant and trainer (valgrubbandassociates.com)
Hometown: Mooresville, Indiana
Residence: Upper East Side, New York City
College: Kettering University (undergrad), Indiana University (graduate)
College major: Bachelor of Science in Mechanical Engineering, Masters in Business Administration
Website: travelwithagingparents.com
Twitter: @parenttravel
Facebook: Travel With Aging Parents
Pinterest: Valerie Grubb
Instagram: parenttravel
YouTube: Travel with Aging Parents
Short bio: I've had a variety of careers from aircraft engine test engineer to strategic operations executive for several major media entities (IAC, Oxygen Media and NBC Universal). I decided to go out on my own seven years ago and I've never looked back! I regularly consult for mid-range companies wishing to expand and larger companies seeking efficiencies in back-office operations. I also do senior-level coaching and training.
My real passion however is traveling with my family and two years ago, in response to changes with my then 83-year-old mom, I launched Travel with Aging Parents. As the name suggests, I help adult children plan for and travel with their elderly parents. In the past 20 years, mom and I have traveled 300,000+ miles together including six trips to China, three trips to Thailand, Cambodia, Malaysia, and many more destinations in Europe. My blog spawned the idea for my debut book "Planes, Canes, and Automobiles: Connecting with Your Aging Parents through Travel," which publishes 10/6/15 through Greenleaf Book Group! It's available for pre-order on Amazon.
How often do you fly? Once or twice a month on average.
How many countries have you been to? Not enough but 39 by my last count.
How many continents have you been to? 5
Earliest travel memory: My dad was a pilot so I was practically born in the air. I remember bouncing through the clouds at 4, my brother and I squealing "Again daddy, again!" We LOVED it!
Favorite American city: New Orleans!!! LOVE the Crescent City! I want to move there in the next year (particularly from February through April to fully immerse myself in Mardi Gras and Jazz Fest!).
Favorite international city: Hmmmmm….not sure I have a favorite as there are so many left to see!
Least favorite country: Don't have one yet.
I have no desire to go to: Afghanistan or Iraq just because of all the fighting. When that settles down (hopefully someday), I will add them back to my list.
Friendliest people in the world: Thai people are AWESOME!! Everyone greets you with a smile and genuinely seems to mean it!
Country with the meanest immigration officers: Canada—crazy I know, but I get stopped and pulled into a separate room every time I land!
Favorite World Heritage Site: Kyoto—something really magical about this city to me. I really felt like I was stepping back in time.
Favorite airline: Delta Airlines (US), Singapore Airlines (international).
Favorite aircraft type: 747—I STILL love sitting in the bubble!
Aisle or window: AISLE—I like ready access to the restroom!
Favorite airport lounge: Whatever airport lounge I'm in at the moment (as it's always great to get away from the crowds!).
Favorite U.S. airport: Not sure I have a favorite airport in the US although I love the new Terminal 4 at JFK. Besides the shops, they have two fantastic places to eat: Shake Shack and the recently opened Caviar House & Prunier. It's a monster hike to get to the gates (mine are always at the end!), but there is enough to keep you entertained along the way.
Favorite international airport: Amsterdam's Schiphol airport—love all the artwork!
Favorite hotel: Delano Hotel in Miami—LOVE that place, especially their pool and tiki bar. I've never not had a great time there (I'll leave it at that)!
Favorite cruise line: Cruising is not my favorite mode of visiting cities as I prefer to delve deeper than a four-hour stopover allows. That said, I took a Paul Gauguin cruise through the Society Islands in French Polynesia and it was awesome. My favorite part was how easy it was to go diving—the back of the ship opened up and we just walked right on to the dive boat! Fantastic!
Favorite travel credit card: Marriott Chase card for miles, Amex Platinum for access to Centurion and Delta lounges.
Favorite island: Huahine, French Polynesia and the big island of Hawaii. 
Favorite beach: All of them although any that have a beach bar close at hand are at the top of my list. :) I did really enjoy the beach in Langkawi, Malaysia. Quite beautiful.
Favorite fancy restaurant: Ultraviolet by Chef Paul Pairet in Shanghai! It was a five-hour multi-sensory extravaganza and I loved it!
Favorite hole-in-the-wall: Any beach bar in the world! Shake Shack in NYC (and Terminal 4 at JFK) is h-h-a-a-r-r-d-d to beat for a burger. Tortilla Flats in NYC is my fave hole-in-the-wall for Mexican (although I'm not going there for the food—it's the margaritas and the atmosphere!)
Favorite bar: Oh my god, impossible to choose. But, if my back is to the wall, I would have to say the Long Bar in the Waldorf Astoria Shanghai on the Bund. Love the vibe, the music—I feel like I'm back in China in the 1920s. Oh, I also really like House of Blues and Jazz also in Shanghai—always a great time with fantastic music!
Favorite fruit: Passionfruit.
Favorite food: Street Mexican.
Least favorite food: Durian! YUCK!
Drink of choice (in the air and on the ground): Grey Goose/soda and red wine (preferably malbec or pinot noir).
Favorite travel movie(s): Vacation—Chevy Chase STILL makes me laugh out loud!!! Planes, Trains and Automobiles is second.
Favorite travel show(s): Anthony Bourdain—love that guy—he seems like someone I would like to get a cocktail with sometime! Plus he always does the things I would do in-country.
Favorite travel book(s): "Under the Tuscan Sun," my soon-to-be-published book: "Travel with Aging Parents" (publishes 10/6/15 through Greenleaf Book Group). I also LOVE Frommer's travel guides! I can read them cover to cover when I'm going someplace new! I know, weird, but what can I say. I also love to read cook books! :)
Right now I am reading: "Paper Towns" by John Green.
Top 3 favorite travel newsletters/magazines/blogs: A Broad Abroad with Paula Froelich, Trip Advisor.
Favorite travel website(s)—besides JohnnyJet.com, of course! TripAdvisor—love the reviews from real travelers. I also typically check out hotels on Expedia and Travelocity before I book because they typically have a lot of pictures (and I like seeing before I book).
5 things you bring on a plane: 1) Kindle, 2) Afrin, 3) Pseudofed (I have sinus/ear issues), 4) magazines (I'm perpetually behind and I use plane time to catch up) and 5) my computer—a great time to catch up on emails!
What do you always seem to forget? Earbuds for my music. THE most annoying thing—I've got like 12 pairs as I forget them and have to buy a new pair every time.
What do you like least about travel? Coming home.
What do you want your loved one to buy you from an airport Duty Free store? Purses! Or Gentleman Jack.
Favorite travel app(s): Google Maps and translator—with these two I can get anywhere and do anything.
Most embarrassing travel moment: Realizing I left my ID and boarding pass in the lounge at LGA as I was boarding the plane. I had to go retrieve them and when I got back, I was practically strip-searched. I felt like an idiot (and TSA treated me like one too). I also left my mom's carry-on bag in the middle of the terminal after getting through security at Shanghai's Pudong International Airport (I was pulling my carry-on, pushing mom in a wheelchair, watching out for my 2.5-year-old nieces—it was chaos). By the time I got back there to retrieve it, security had a metal cover over it and was about to blow it up. Mom would've killed me if that happened! 
I'm embarrassed but I haven't been to: Any of the beaches on Long Island—I live in Manhattan and I'm the only person I know in NYC who has not been to a beach on Long Island. I just can't deal with packing everything up, commuting 2-hours to get to a beach, then having a 2-hour commute back after hanging out all-day in the hot sun. That sounds awful to me.
Worst travel moment: Getting a rabies shot in a hospital in Langkawi, Malaysia after being bit by a monkey. My driver acted as the translator as no one spoke English (and my Malay was not up to par!).
What's your dream destination? Safari in Africa. On the list for my B-I-G birthday (which shall go un-named) next year. 
Best travel tip: Lay out all the clothes you want to take, then put half back. Now if I only followed that advice….