Want to know how to travel in style, just like the pros? We check in with frequent fliers to find out how often they fly, their favorite destinations and what they never leave home without.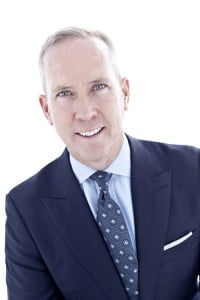 Name:   Terry Dale
 Occupation:   President, United States Tour Operators Association
 Hometown:   Brooklyn, IA
 Residence:   Brooklyn, NY
 Website: USTOA.com
 Short Bio: Terry Dale was named President of the U.S. Tour Operators Association, effective January, 2011.  A well-known and respected travel industry leader, Dale has had a distinguished career, most recently as President & CEO of Cruise Lines International Association (CLIA) since 2003.
His previous positions include five years with NYC & Company – The NYC Convention and Visitors Bureau– where he was Executive Vice President; and ten years as President & CEO of the Greater Providence Convention and Visitors Bureau, as well as President of the New England Society of Convention and Visitor's Bureaus.  Dale has also served on the Board of Directors of the US Travel Association, HSMAI, and Visit Florida.  He has been a course instructor and Grossinger Lecturer at NYU Tisch Center for Hospitality, and served as a Distinguished Lecturer at Johnson & Wales.
Among Dale's responsibilities at USTOA are developing the association's strategic marketing initiatives, managing the association's government advocacy on issues affecting tour operators, and working with other leaders and decision makers in the travel industry to identify mutual challenges and opportunities.  Dale also serves as a key ambassador and spokesperson for USTOA.  He holds the distinction of being the third president in USTOA's nearly 40 year history.
How often do you fly:  2 to 3 times a month
How many countries have you been to:  55
How many continents have you been to:  6
Favorite American city:  The Big Apple
Favorite international city:  Too many to mention
Favorite World Heritage Site: Any site worthy of the designation is worthy to be on my favorite list
Favorite aircraft type:  747
Aisle or window:    Aisle
Favorite airport lounge:  Virgin Clubhouse
Favorite U.S. airport:  FLL
Favorite international airport:  HKG
Favorite island:  Fire Island
Favorite fancy restaurant:  Eleven Madison
Favorite hole in the wall:  Benny's Burritos
Favorite fruit:  Banana
Favorite food:  Steak from the family farm in Iowa
Favorite travel movie(s): Planes, Trains and Automobiles
Favorite travel show(s): The Amazing Race
Favorite travel book(s): Around the World in 80 Days
Five things you bring on a plane:  iPad, Bose Headphones, blackberry, a good read and a sense of humor
What do you always seem to forget:  Blackberry charger
Most embarrassing/worst travel moment: When someone removed my bag from overhead storage and placed it in the aisle only to then put their bag in the bin leaving mine in the aisle.  We ended up sitting next to each other.  Awkward flight for everyone!
What's your dream destination:   Any place filled with culture, history and art.
Favorite travel website(s) – besides JohnnyJet.com, of course!:   www.ustoa.com
Best travel tip: Get to know the locals as they always have insider intelligence on what not to miss and where to get the best "eats"