Want to know how to travel in style, just like the pros? We check in with frequent fliers to find out how often they fly, their favorite destinations and what they never leave home without.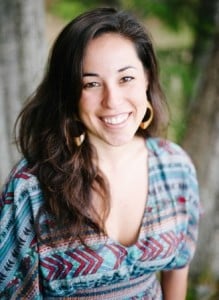 Name: Susan Shain
Occupation: Travel blogger + digital marketer
Hometown: Hamilton, NY (Population: 2,700. Known to the cool kids as H-Town.)
Residence: Summers in Alaska and winters on the road
College: University of Michigan, Ann Arbor (Go blue!)
College major: Political science
Website: traveljunkette.com
Twitter: @TravlJunkette
Facebook: Travel Junkette
Pinterest: Susan Shain
Instagram: traveljunkette
Short bio: Susan Shain has been working seasonal adventure jobs and traveling the world since 2008. Her mission is to help as many people get adventuring as possible—be it through seasonal jobs, international travel, or outdoor explorations!
Languages spoken: French + Spanish.
How often do you fly? About once a month.
How many countries have you been to? Just counted for this interview: 40!
How many continents have you been to? 5
Favorite American city: NYC! (Love SF also).
Favorite international city: Granada, Nicaragua.
Least favorite country: Panama.
Favorite World Heritage Site: Machu Picchu.
Aisle or window: Window, so I can sleep!
Favorite airport lounge: I've been in a grand total of one, and it was awesome.
Favorite hotel: Pax Guest House in Dingle, Ireland. Lovely owners, amazing breakfasts, breathtaking views.
Favorite travel credit card: Chase Sapphire Preferred. I don't leave home without it. For debit cards, I can't recommend Charles Schwab enough.
Favorite island: Ketchikan, Alaska.
Favorite beach: Anything in Tel Aviv, Israel (great man people-watching).
Favorite fancy restaurant: Like, with cloth napkins? Um…
Favorite hole-in-the-wall: The Hole In The Wall—a bar with its own dock in Ketchikan, AK!
Favorite bar: The Hourglass (Hamilton, NY). Haven't heard of it? I'm shocked.
Favorite fruit: Strawberries, mangoes, and pineapples.
Favorite food: Ice cream.
Least favorite food: Bananas.
Craziest thing you've eaten: Fried silkworms in South Korea.
Drink of choice (in the air and on the ground): Jack and coke.
Favorite travel movie(s): Move by Rick Mereki, or The Art of Flight.
Favorite travel show(s): Planet Earth or anything with Anthony Bourdain (my not-so-secret crush).
Favorite travel book(s): "Modoc," "The Life of Pi," and "Shantaram."
Right now I am reading: "The Pillars of Health" by John Pierre.
Top 3 favorite travel newsletters/magazines/blogs: Frugal Traveler (NYT), National Geographic, Outside Magazine.
Favorite travel website(s)—besides JohnnyJet.com, of course! CouchSurfing, ITA Matrix Airfare Search, ev'reward, Trip Advisor, Budget Your Trip, CoolWorks, Steep and Cheap…my resources page has many more!
5 things you bring on a plane: Snacks, Kindle, Macbook, Beats wireless headphones, and a PEN (they're shockingly hard to get on planes!).
What do you like least about travel? Packing. You'd think I'd be used to it by now, but I still hate every second of it.
What do you want your loved one to buy you from an airport Duty Free store? Without question: Toblerone.
Favorite travel app(s): Hipmunk, HotelTonight, WhatsApp, and Yelp.
Most embarrassing travel moment: That time I fed pork to a Bedouin.
Worst travel moment: Getting locked in a Bangkok ping-pong show (I really should write about that…).
What's your dream destination? A trip where I visit Nepal (trekking), India (eating), and Sri Lanka (obsessing over wildlife).
Favorite travel charity: La Esperanza Granada, where I volunteered last year. It's a wonderful organization.
Best travel tip: Try not to stress out about small expenses. Even when you're on a backpacker's budget, it's not worth the mental strain. I used to freak out about having to spend an extra $3 on something, and now that I've learned to let those little things go, my travels are much more relaxing.