Want to know how to travel in style, just like the pros? We check in with frequent fliers to find out how often they fly, their favorite destinations and what they never leave home without.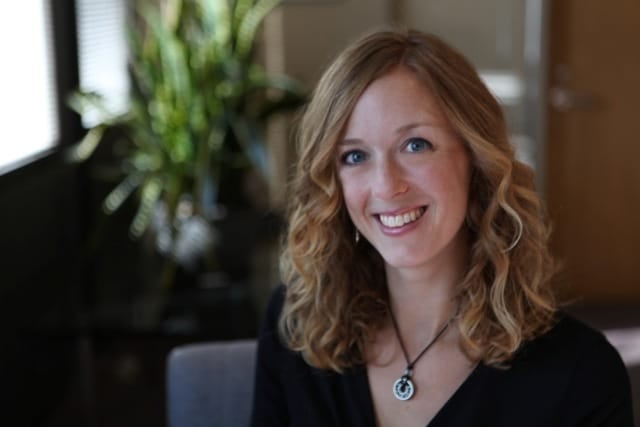 Name: Renee Brincks
Occupation: Freelance travel and culture writer
Hometown: Decorah, Iowa
Residence: San Francisco
College Major: M.A in communications and B.A. in English and Spanish
Website: reneebrincks.com
Twitter: @reneebrincks
Short bio: Renee Brincks is a full-time freelance writer who covers people, places, businesses, and beer. In addition to penning features for American Way, Zagat.com, Where San Francisco, the Des Moines Register and other outlets, she has interviewed Sir Richard Branson, explored Switzerland on inline skates, worked for a helicopter tour company in Alaska and mastered Sevillanas in Spain. Renee splits her time between San Francisco and Iowa.
How often do you fly: 8-10 trips each year.
How many countries have you been to? About 20, I think?
How many continents have you been to? 4
Favorite American city: San Francisco.
Favorite international city: Granada, Spain, and Tokyo.
Favorite World Heritage Site: Australia's Fraser Island.
Aisle or window: Window.
Favorite airport lounge: The Wing, Cathay Pacific's flagship lounge in Hong Kong.
Favorite U.S. airport: Rochester, Minn., is one of my favorites because it's small and simple and the TSA agents are always pleasant.
Favorite international airport: Zurich.
Favorite hotel: Conrad Koh Samui and the St. Regis Princeville. I'm also a big fan of Kimpton properties.
Favorite cruise line: Haven't been on a cruise.
Favorite travel credit card: Any card that boosts my frequent flier miles.
Favorite island: Koh Samui and Kauai.
Favorite beach: Nerja, Spain, and the stretch of sand outside my old apartment in Queensland, Australia.
Favorite fancy restaurant: Marinus at Bernardus Lodge, Carmel Valley, Calif.
Favorite hole-in-the-wall: The Whippy Dip in Decorah, Iowa.
Favorite fruit: Avocado.
Favorite food: Ice cream.
Least favorite food: Anything seafood.
Drink of choice (in the air and on the ground): Water in the air and beer or whiskey on the ground.
Favorite travel movie(s): Before Sunset. And The Muppet Movie—what a great road trip!
Favorite travel show(s): I only turn on my TV for baseball games. But, my mom and I sometimes watch House Hunters International and Hawaii Life when I visit, and those shows always spark the wanderlust.
Favorite travel book(s): "Travels with Charley," "The Art of Travel" and several Travelers Tales' books—Spain, San Francisco and "A Sense of Place," in particular.
Right now I am reading: A Willie Nelson bio and a giant pile of magazines.
Favorite travel website(s)—besides JohnnyJet.com, of course! Yes! I've long been a fan of Johnny Jet, and I get a lot of travel news from Skift. I like reading far-flung newspaper travel sections on the web, too.
5 things you bring on a plane: Magazine, lip balm, water, notebook and peanut butter crackers.
What do you always seem to forget? Contact solution.
What do you like least about travel? I'm a light sleeper, which can make jet lag extra challenging.
What do you want your loved one to buy you from an airport Duty Free store? My favorite travel gifts are magnets, postcards and local beer.
Favorite travel app(s): Pocket isn't exactly a travel app, but it's great for saving destination research and stockpiling articles to read while waiting in airports.
Most embarrassing travel moment: Once, I accidentally spent $35 for a bowl of gelato in Florence, Italy.
What's your dream destination? I'd love to spend time exploring Scandinavia, and I've always been curious about Perth, Australia. And coastal destinations—sunny beaches and palm trees are always high on my list.
Favorite travel charity: It's not a traditional charity, but Life Out of the Box is a two-person startup that benefits nonprofits through a buy-one-give-one structure. The co-founders source products from craftspeople in places like Nicaragua, Guatemala and Morocco, and each sale funds the distribution of school supplies to local children in need.
Best travel tip: Pack light, be flexible and make time to talk with locals at neighborhood pubs.