Want to know how to travel in style, just like the pros? We check in with frequent fliers to find out how often they fly, their favorite destinations and what they never leave home without.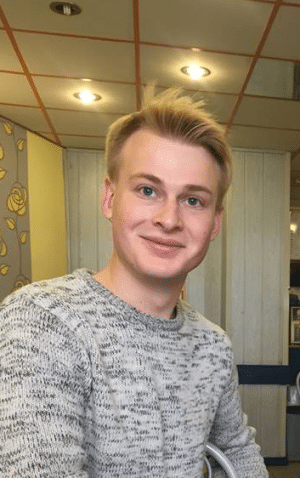 Name: Nathan Thomas
Occupation: Tricky one—I guess copywriter and marketing consultant will do for now, until I think off something better. Not to mention travel blogger.
Hometown: Auckland, New Zealand
Residence: Shanghai
College: University of Otago, Dunedin
College major: History
Website: intrepidtimes.com
Twitter: @intrepidtimes
Facebook: Intrepid Times
Short bio: Been a travel junkie since I was 17 and bought a ticket for 20,000 kilometres on the Greyhound bus network in Australia. After graduating university I went to Chengdu to study Chinese, and then wound up living in Poland for close to a year. Now based in Shanghai. Have my own marketing consultancy and also work with local companies whenever I end up somewhere for a long time. Currently with Hutong School in Shanghai.
How often do you fly? Once every couple of months.
How many countries have you been to? 25
How many continents have you been to? 4
Earliest travel memory: When I was about 5 years old riding a taxi through Singapore. The view out of the window was so different from what I was used to I stood up on the seat and just stared.
Favorite American city: New York.
Favorite international city: Poznan, Poland. Perfect sized city, dead cheap, strange enough to be interesting, normal enough to be comfortable.
Least favorite country: Haven't yet had the pleasure of discovering somewhere truly awful.
I have no desire to go to: Canada.
Friendliest people in the world: Kiwis!
Country with the meanest immigration officers: Won the passport lottery with NZ and UK so have been OK in this area so far.
Favorite World Heritage Site: Great Barrier Reef. Sitting in the water watching a giant sea turtle snacking on a jellyfish. Go before it's bulldozed away.
Favorite airline: Etihad.
Favorite aircraft type: The bigger the better.
Aisle or window: Aisle.
Favorite airport lounge: Koru Club lounge in Wellington, NZ.
Favorite U.S. airport: None.
Favorite international airport: I try to get out of airports as quickly as possible, so don't really have a favorite. Least favorite would be Katowice—avoid like the plague.
Favorite hotel: Citizen M in London.
Favorite cruise line: When I was about 8 or 9 I had lunch with my Granddad on the now decommissioned QE2 when it came into Auckland. The ship was so long the end of the corridors seemed to blur into the horizon. My Granddad passed away last year, and at the service the former captain of the QE2 gave me his badge; so whilst I've never cruised myself the QE2 operated by Cunard has to be the favorite.
Favorite travel credit card: I'm pretty hopeless in this department and always get stung with fees. Best ask a wiser traveller.
Favorite island: Had some crazy times on Hainan, just off China.
Favorite beach: Piha on the west coast of the North Island, New Zealand.
Favorite fancy restaurant: Culloden House, Scotland.
Favorite hole-in-the-wall: Amazing noodle restaurants in Chengdu, China—enough spice to slay an elephant.
Favorite bar: Pod Baranami in Krakow. 
Favorite fruit: The grape, if only for its potential
Favorite food: Anything from Sichuan.
Least favorite food: Ham.
Drink of choice (in the air and on the ground): Bloody Mary in both cases.
Favorite travel movie(s): Casablanca, Wall Street (not to be confused with Wolf Of WS) Mulholland Drive.
Favorite travel show(s): Anything with Stephen Fry.
Favorite travel book(s): Anything by Paul Theroux, particularly "Dark Star Safari." Bruce Chatwin's "In Patagonia" and "Songlines." Kerouac's "On the Road" has to be one of the greatest travelogues ever. Peter Hessler's "Country Driving" is as good as it gets on China. Patrick Leigh Fermor's "A Time of Gifts" is magical.
Right now I am reading: Henry Kissinger's "On China" and Mo Yan's "Red Sorghum."
Top 3 favorite travel newsletters/magazines/blogs: thebohemianblog.com, thriftynomads.com and exilelifestyle.com.
Favorite travel website(s)—besides JohnnyJet.com, of course! See above!
5 things you bring on a plane: Kindle. Water. Chocolate. Headphones. Patience.
What do you always seem to forget? Patience. 
What do you like least about travel? Flying.
What do you want your loved one to buy you from an airport Duty Free store? Would never say no to a bottle of Johnny Walker Black.
Favorite travel app(s): Local language dictionaries. City Maps To Go for offline maps.
Most embarrassing travel moment: The many, many times I've tried to speak a foreign language and been met with horrified, uncomprehending stares.
I'm embarrassed but I haven't been to: Much of my home country, New Zealand, including Fiordland!
Worst travel moment: An agonisingly long train journey from Bangkok to the border with Cambodia with a great group of friends but a hangover even Hemingway would have been proud of.
What's your dream destination? Have had a certain fascination with Panama after changing planes in Panama City two years ago.
Favorite travel charity: Ashamed to say nothing immediately comes to mind. Will do some research on this.
Best travel tip: Find a way to get something out of every experience, even (if not especially) the scary and unpleasant. This way everything is a journey. Read "Vagabonding" by Rolf Potts.