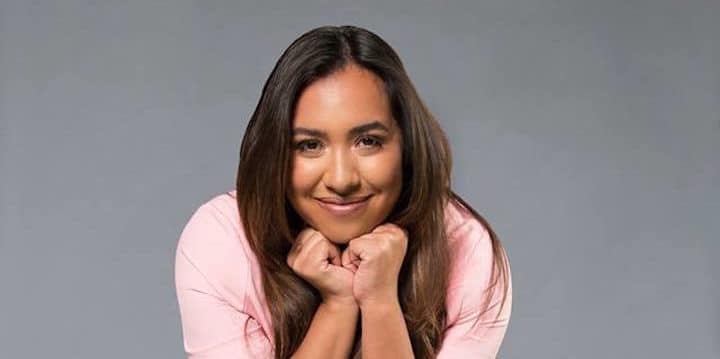 Want to know how to travel in style, just like the pros? We check in with frequent fliers to find out how often they fly, their favorite destinations and what they never leave home without.
Name: Jeannette Ceja
Occupation: Travel Reporter
Hometown: Orange, California
Residence: Beverly Hills, California
College: Belmont University & UCLA
College major: Broadcast Journalism
Website: jeannettereports.com
Twitter: @seejeannettego
Instagram: jeannettereports
Short bio: Jeannette Ceja is a bilingual TV Host, Travel Reporter and Travel Expert who has worked with VivaLA, LA Travel Magazine, Press Pass LA and Fox Sports. She has interviewed many celebrities, athletes and politicians on the red carpet. Graduating with a Bachelors of Arts in Journalism from Belmont University and UCLA's Professional Producing Program for Film & Television. Jeannette has lived in Italy and Australia and her passion for travel has taken her to over 20 countries to date.
How often do you fly? At least once a month for work or for pleasure. I love being in the air.
How many countries have you been to? 23
How many continents have you been to? 5
Earliest travel memory: Visiting my grandparents in Mexico City when I was six-years old.
Favorite American city: Laguna Beach, California.
Favorite international city: Positano, Italy.
Least favorite country: Can't think of one.
I have no desire to go to: North Korea.
Friendliest people in the world: Australia, Spain, Italy, and Mexico
Country with the meanest immigration officers: Nowhere yet.
Favorite World Heritage Site: Great Barrier Reef.
Favorite airline: Delta & Emirates.
Favorite aircraft type: All.
Aisle or window: Window.
Favorite airport lounge: Delta.
Favorite U.S. airport: LAX.
Favorite international airport: Fiumicino—Leonardo da Vinci International Airport or Rome.
Favorite hotel: Hotel Asnigo Cernobbio in Lake Como, Italy.
Favorite cruise line: Norwegian.
Favorite travel credit card: None.
Favorite island: Yasawa Islands, Fiji.
Favorite beach: Ipanema Beach, Rio de Janeiro, Brazil.
Favorite National Park: Diamond Head State Park—Honolulu, Hawaii.
Favorite fancy restaurant: Moonshadows—Malibu, California.
Favorite hole-in-the-wall: Escuela Taqueria—Los Angeles.
Favorite bar: Franco's Bar—Positano, Italy.
Favorite fruit: Cherry or watermelon.
Favorite food: Mexican.
Least favorite food: German.
Drink of choice (in the air and on the ground): Ginger ale or champagne.
Favorite travel movie(s): Under the Tuscan Sun, Lost in Translation, Seven Years in Tibet, Eat, Pray, Love.
Favorite travel show(s): Anthony Bourdain's Parts Unknown, Rick Steve's Europe, Samantha Brown's Passport to Everywhere and House Hunters International.
Favorite travel book(s): The Alchemist, 1,000 Places to See Before You Die.
Right now I am reading: The Gods and Symbols of Ancient Egypt.
Top 3 favorite travel newsletters/magazines/blogs: National Geographic, Travel & Leisure & LA Travel Magazine.
Favorite travel website(s)—besides JohnnyJet.com, of course! DrewBinksy.com, nomadicmatt.com & gokonrad.com
5 things you bring on a plane: Emergency outfit, international adapter(s), reading material, laptop & camera.
What do you always seem to forget? Portable charger.
What do you like least about travel? Jet lag.
What do you want your loved one to buy you from an airport Duty Free store? Perfume.
Favorite travel app(s): FlightAware, GateGuru and TripScout.
Most embarrassing travel moment: When I fell inside a crowded subway in NYC with luggage in my hand trying to find a seat.
I'm embarrassed I haven't been to: 25 states in America.
Worst travel moment: Being sick on my 16-hour flight to Australia.
What's your dream destination? Egypt.
Favorite travel charity: Kind Traveler.
Best travel tip: Travel as much and as far as you can. Allocate money every month towards travel or a trip. Travel like a formal education is an investment. You are never too young or old to start traveling, but beware: once bitten by the Travel Bug, I don't think there is a cure.