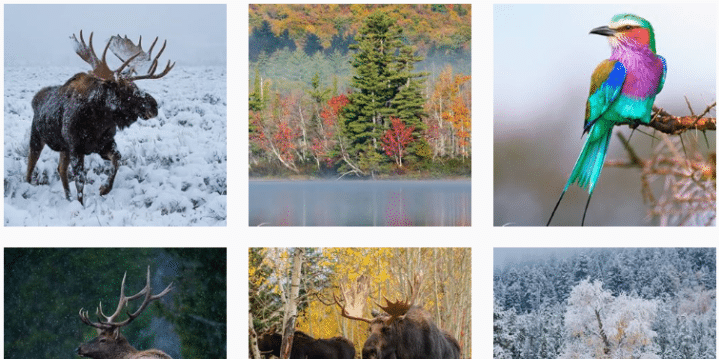 Thomas D. Mangelsen (thomasdmangelsen)
I recently learned about renowned American nature and wildlife photographer Thomas D. Mangelsen watching his interview with Anderson Cooper on 60 Minutes.
As I found out, he's an incredible Instagrammer second and a legendary photographer and conservationist first. Here's an excerpt from his bio on his website: "Thomas D. Mangelsen has traveled throughout the natural world for over 40 years observing and photographing the Earth's last great wild places. A Nebraska native, Mangelsen's love of nature, his life outdoors and business success were heavily influenced by his father. An avid sportsman, Harold Mangelsen took his sons to favorite blinds along the Platte River in Nebraska to observe the great flocks of ducks, geese and cranes that migrate through the valley. From these adventures, Mangelsen learned important lessons for photographing in the field, most notably patience and understanding animal behavior."
Tom has won numerous awards and has been named one of the "40 Most Influential Nature Photographers" by Outdoor Photography. He was also "named the 2011 Conservation Photographer of the Year by Nature's Best Photography, placing his work in the permanent collection at the Smithsonian's National Museum of Natural History in Washington, D.C." His credentials shine through on Instagram, so make sure to check out his feed—especially if you're into wildlife.
To see his work in print, check out this week's Travel Books of the Week.
Like this feature? Check out past Travel Instagrammer of the Week posts and Travel Webcam of the Week posts!