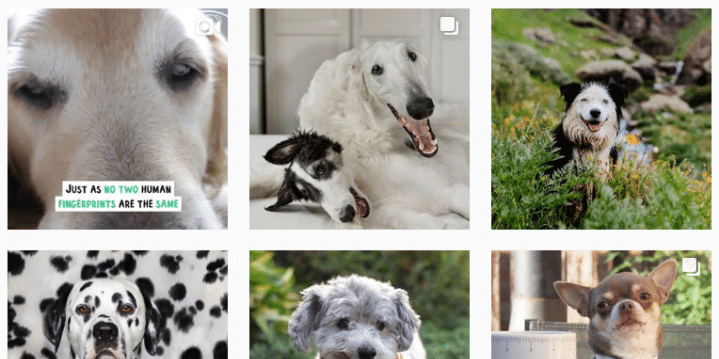 Dogs of Instagram (dogsofinstagram)
I grew up with dogs, and I'm a dog lover. However, my family and I travel so much that we feel it's not really fair to have our own dog right now. We're waiting for our son to enroll in school to get one, when we'll be home a lot more.
For now, to get my dog fix I go over to my siblings's houses since they each have at least one dog. And when I can't travel to their places, I head to Instagram to scroll the Dogs of Instagram (dogsofinstagram) account. The team there curates the best dog photos on the web for four million followers, including many of dogs in beautiful destinations. For eve more dog content, there's also book on Amazon called "Dogs of Instagram" (see our Travel Book of the Week post).
Note: Photographers can submit their own photos and videos of dogs on dogsof.com.
Like this feature? Check out past Travel Instagrammer of the Week posts and Travel Webcam of the Week posts!