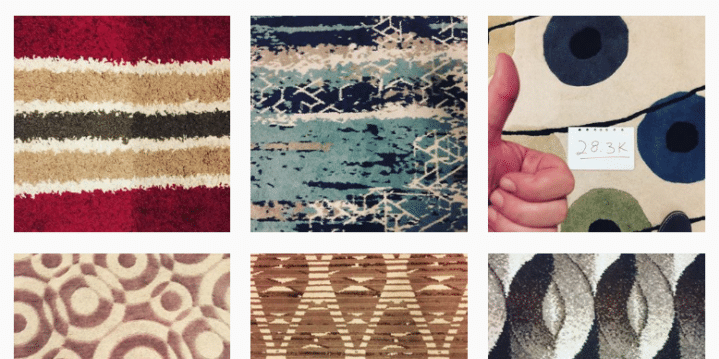 Bill Young (myhotelcarpet)
Bill Young, a corporate pilot who travels all over the world about two weeks a month, has a very interesting Instagram account. Bill also has a professional photography business and has a fascination with hotel carpets. His college daughter tweeted about his account over Thanksgiving break and it went viral. He now has over 600,000 followers! (I wish she would tweet about my handle. Ha!) By the looks of his colorful account he stays in a lot of Marriott hotels so I'm sure they're happy about the extra exposure.
Like this feature? Check out past Travel Instagrammer of the Week posts and Travel Webcam of the Week posts!