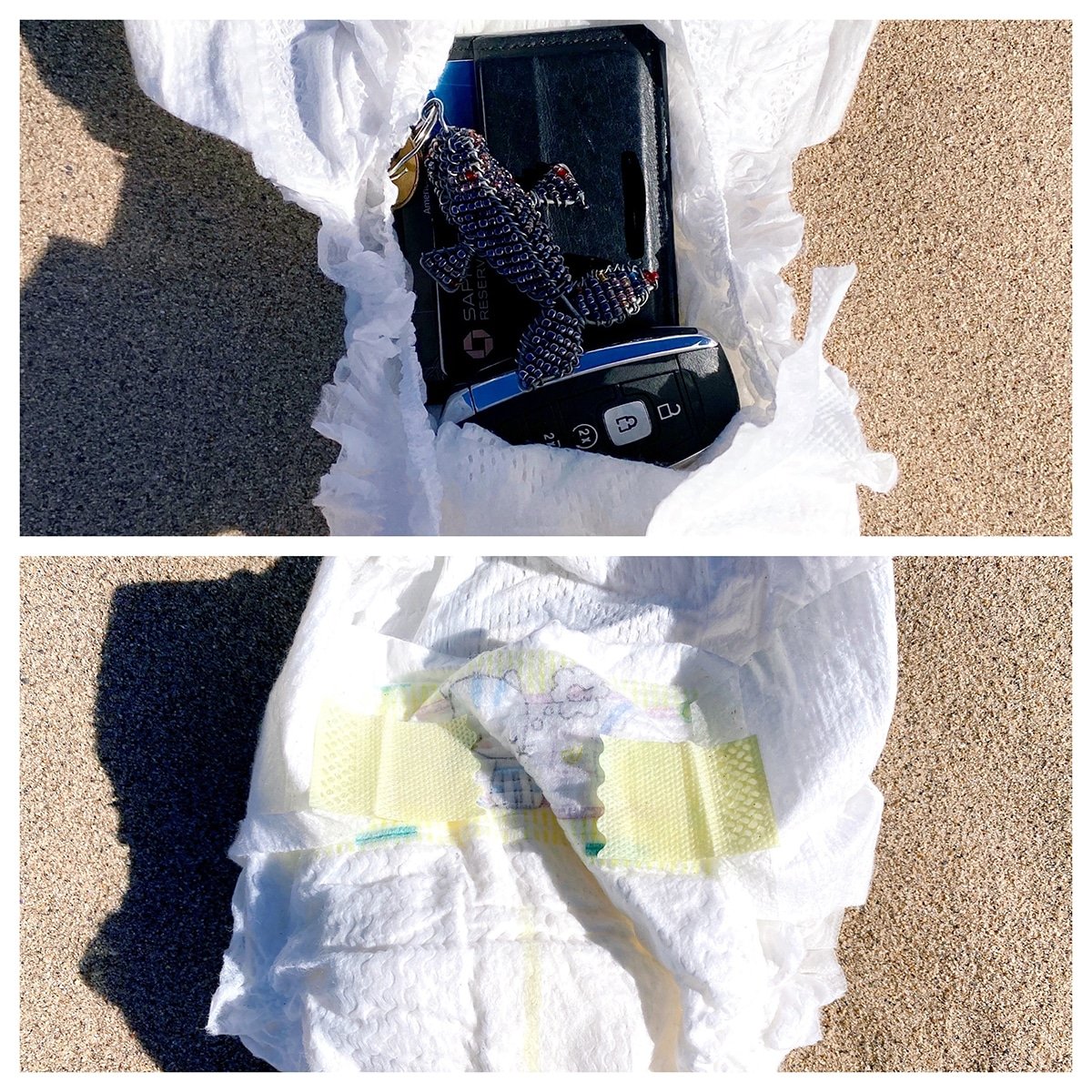 This post contains references to products from one or more of our advertisers. We may receive compensation when you click on links to those products. For an explanation of our Advertising Disclosure, visit this page.
It's been like summer here in Los Angeles so we went to the beach yesterday for a couple of hours. The kids needed to  run off all that pent up energy! The beach is also my happy place so it was a win-win. BTW: I'm not one to just lie in the sun. I never was as I'm way too restless and especially not after I had a skin cancer scare six years ago. You can read that story here.
The unseasonably high heat broke all kinds of records and is expected to do so again today and tomorrow. For a Friday in January, the beach was much more crowded than usual. However, we set up camp far away from the shoreline so we were at least 100 yards from anyone else.
RELATED: Hands Down the Best Beach Toy for Kids
Not that I would ever leave valuables in the car or on the beach no matter where I am, including safe places like Manhattan Beach, but I started thinking about different travel/beach hacks. If the water hadn't been so frigid, I might have gone for a dip so this hack is really for when you're not near your stuff like those times at the beach when you want to swim but don't know what to do with your valuables. Normally, I put my phone, credit card, cash (though I rarely carry any these day) room key (if I'm staying at a hotel) or car key in a plastic bag and bury it in the sand or better yet, bring a waterproof proof case or pouch to wear around my neck or waist. Here are some options on Amazon.
However, another option to never have your valuables stolen, especially if you have kids, is to put your stuff in a clean diaper and fold it like it's used and leave it to the side of your towel. I took the photos above yesterday. Believe me – no one will touch what they presume is a dirty diaper. If you want to take things one step further, you might want to add a little bit of water to turn the yellow pee line blue; a seasoned robber/parent would know the difference between a clean and dirty diaper. I just didn't want to waste a diaper for my pic. It's a pretty surefire way to make sure no one touches your stuff and you can have a little fun at the same time!