This post contains references to products from one or more of our advertisers. We may receive compensation when you click on links to those products. For an explanation of our Advertising Disclosure, visit this page.
If you're not already steeped in the world of travel credit cards and obtaining points and miles via your monthly credit card spending, you may not know all the ins and outs of this often lucrative practice that, for some, becomes an obsessive hobby (kind of like extreme couponing) or even a job. So, no one would blame you for falling for some of the top misconceptions people have about travel credit cards.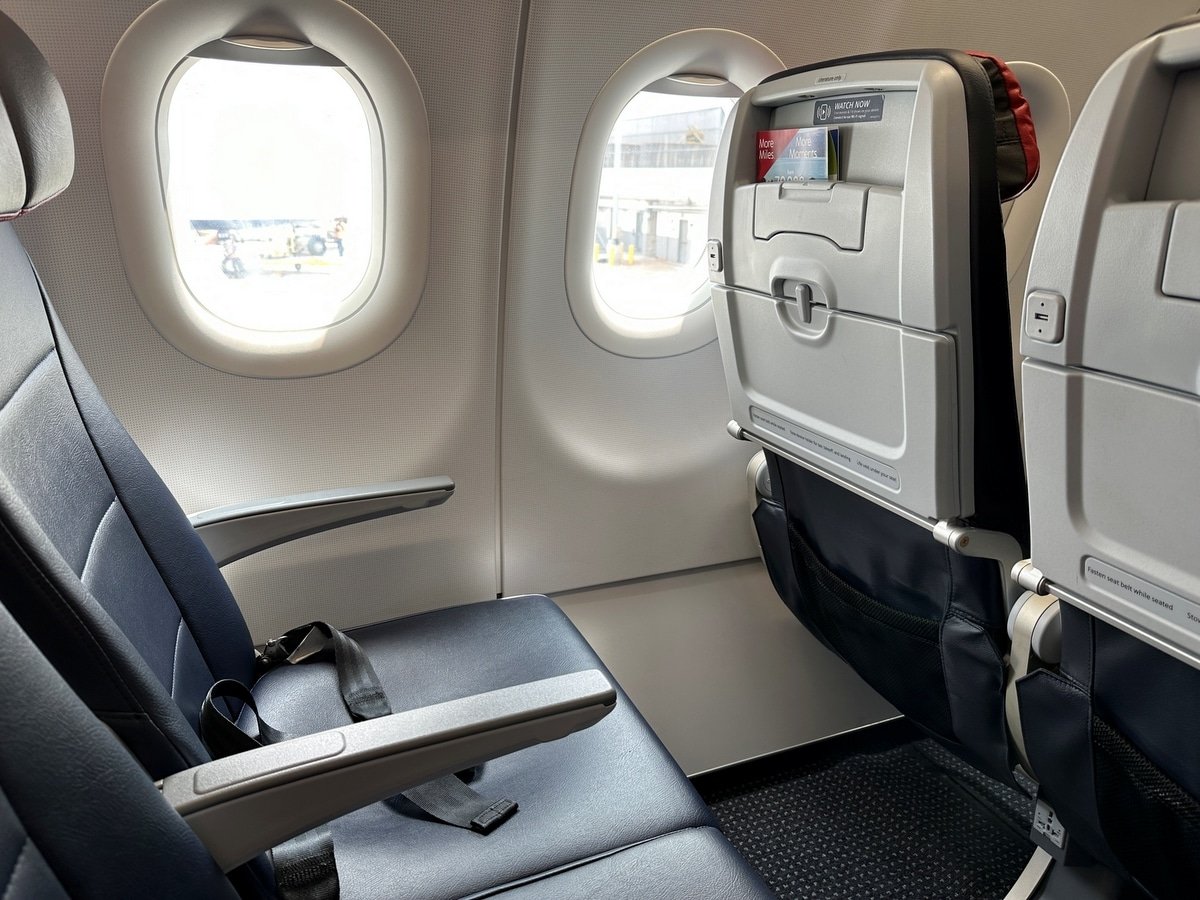 Travel Credit Card Misconceptions
Terms apply to American Express benefits and offers. Enrollment may be required for select American Express benefits and offers. Visit americanexpress.com to learn more.
However, falling for those misconceptions could mean that you miss out on some great benefits. Whether it's earning points or miles to go on a dream trip for free or simply enjoying added perks during your flight or hotel stay, there are benefits to fit many travel opportunities. 
Here are 6 of the top misconceptions people have about travel credit cards.
1. Regardless of the rewards, credit cards = debt = a bad financial decision.
This is an extremely easy myth to fall for. After all, most of us are told our entire lives that debt is intrinsically bad and that credit cards equal debt.
However, for many skilled points and miles earners, a travel credit card rarely means carrying a balance and then incurring pricey interest. Instead, those cardholders often pay off their balances every single month. This ensures that they're never paying for more than they need to or carrying any debt. They simply use the card for their purchases rather than their bank account. Then, they use their bank account to pay off the card in turn. 
If you can do this and not fall prey to the temptation to overspend just because you have the credit, then there are no worries about travel credit cards wrecking your finances. You can earn those points and miles with no negative consequences.
Related: Best Travel Credit Cards for Beginners
2. If I sign up for a travel credit card, I'm stuck always traveling with one brand.
Not the case at all! There are many travel credit cards that allow you to travel with a ton of airlines and stay with lots of hotels and still, both earn and spend your points with the brands you like. Many of the rewards earned with the best miles credit cards can be redeemed through multiple travel partners.
If this misconception is a worry for you, then you'll just want to ensure you sign up for a travel credit card that's more general and flexible in nature rather than co-branded. Frequent traveler favorites include the Chase Sapphire family of credit cards, some of the best Chase credit cards.
3. Travel credit cards with annual fees are a rip-off.
For some, annual fees are a deterrent, and they just don't make sense. The best no-annual-fee credit cards can help them still earn plenty of rewards, including cash back for common purchases. But for other cardholders, a travel credit card with an annual fee can be well worth the cost. 
This is the case if you'll actually use the free perks that come with the card.
For example, The Platinum Card® from American Express comes with one of the highest annual fees out there—$695 (See Rates & Fees)—but can be offset with the perks. You get tons of benefits. If you can take advantage of them, those benefits quickly add up to more than $1,400 saved per year. Just off the top, cardholders receive up to $200 in annual airline statement credits for incidental fees at one qualifying airline (in the form of a statement credit; enrollment required), up to $100 Global Entry credit, and up to $100 Saks credit (enrollment required). That's $600 of credit right there.
Get the full details and learn more in our in-depth The Platinum Card from American Express review.
4. Using multiple or new travel credit cards for points and miles will hurt my credit score.
Not necessarily true. Your credit score is based on payment history, credit use, length of credit history, new credit card applications, and the number of credit cards. The biggest factor is always going to be your payment history.
If you've shown over time that you pay your credit card bills before or when they're due, then having several travel credit cards and applying for a new one every once in a while won't hurt your score (and if it does, it most likely will only be by a few points). However, if you are applying for multiple credit cards in a short amount of time, be aware of the Chase 5/24 rule. Other card issuers might have their own rules similar to Chase in order to prevent credit card churning.
The key to a good credit score isn't only having one credit card or never applying for a new one — it's paying your bills. Check out the best places to get a free credit score check if you aren't sure where you stand. 
5. The points and miles you earn from a travel credit card aren't actually a good deal.
No, they really are! Yes, you do have to spend money in order to get those points and miles. But if you're already spending the money on groceries, gas, travel, dining, and other everyday costs that allow you to earn points and miles, then why not get a little something extra for the spending?
And if you get a card without an annual fee and never allow your card to carry a balance by always paying your bill in full, the points and miles you earn from the spending truly are free. 
6. Earning points and miles from a travel credit card is hard.
Okay, the hardcore points and miles earners and spenders, the ones who are constantly shifting points between accounts and keeping track of the latest point valuations and earning free first-class flights around the world for their efforts — they do make things look a bit complicated.
However, if you don't want to get into points and miles earning on this level, there's nothing complicated or difficult about earning points and miles from one or two travel credit cards and then using your earned points and miles for free travel. 
It's as simple as spending money where you stand to earn it. Then, redeem what you earn via your card holder portal. This best rewards portals comparison can help guide you if you are unsure of what each one has to offer.
Travel Credit Cards Really Are That Rewarding
Really — there's usually not a catch. And, if you're a responsible spender, you can earn free travel via travel credit card spending, without incurring any debt. Hopefully debunking these 6 travel credit card misconceptions can help you earn more rewards for your everyday spending.
Related Articles:
For rates and fees of The Platinum Card® from American Express, please click here.