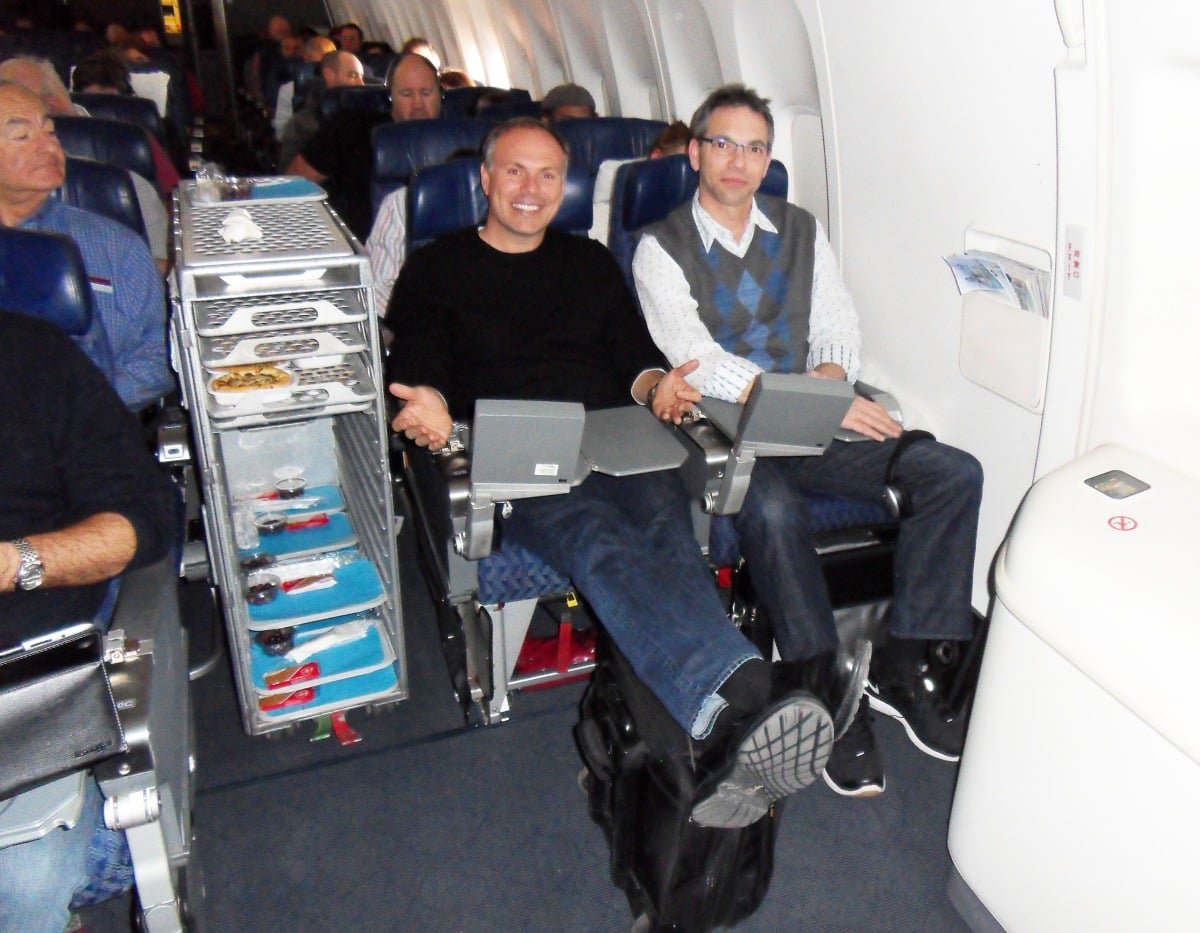 This post contains references to products from one or more of our advertisers. We may receive compensation when you click on links to those products. For an explanation of our Advertising Disclosure, visit this page.
After a reader read my post on How to Make Coach Feel Like First Class, he asked: "I'm interested in knowing the brand/size of carry-on you are using in the picture." ~ Mike
Answer
Thanks for the question, Mike! Regardless of whether I'm traveling for business or for pleasure with my family, I always bring my Briggs & Riley rolling brief case. I've been traveling with one of their bags for over 20 years.
I love the Briggs & Riley because it's so durable (I'm really rough on it), it fits under most seats and in all overhead compartments and has a lifetime guarantee.
Since my bag is so old, they only sell the new and improved version and this is the closest one.
As I've said before, Briggs & Riley bags aren't cheap but you do get what you pay for. I've been using their bags for over two decades and this particular one has been more reliable and durable than any other carry-on roller bag I've had and has been on countless trips with me.