I saved a fantastic travel/photography tip from our local paper for months. In a story in Easy Reader News titled: "Travel: the Other Side of Oahu, Hawaii", Jefferson Graham writes: "If you leave the South Bay for a quick trip to Hawaii, my big recommendation is to prepare to wake up early when you're there. How early? Put it this way: the earlier the better, as sunrises were great, but there was a pre-sunrise show of color that pre-dated it by about 30 minutes." He included a gorgeous photo.
I've long known about the golden or magic hour, which is the first hour after sunrise and the last hour before sunset. This is the coveted time that photographers like to shoot because the light is soft and beautiful. It's also the best time of day for family photo shoots, which is why our Flytographer shoots are always scheduled during magic hour. FYI: Use this link to get $25 off your own Flytographer photo shoot.
My family and I just returned from our Hawaii trip (here's part one of our journey) and like most people traveling west, we woke up super early. Normally, I would wait to go outside just as the sun was about to rise but because of Graham's advice, I rallied my wife and kids to go for a walk on the beach in the dark. About 40 minutes prior to sunrise.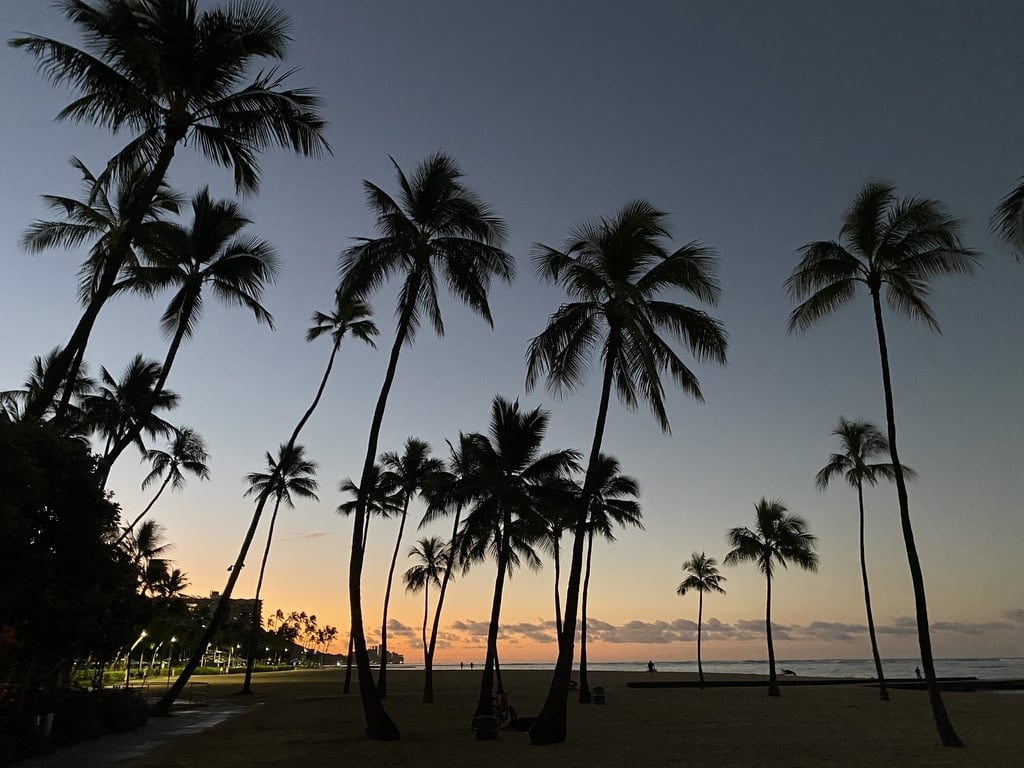 Sure enough, Graham was right. I snapped the image above a solid 30 minutes before the sun was up.
Early mornings have always been my favorite time to go for a walk on the beach since they're almost always completely empty and it's just so peaceful. You also get first dibs at looking at seashells (Hawaii doesn't have many) and anything else the tide might have brought in.
I would also add this to Graham's tip: Stay out a half hour after sunset because I find that time is also great for capturing beautiful photos. The photo I snapped below was taken another good 30 minutes after the sun had set.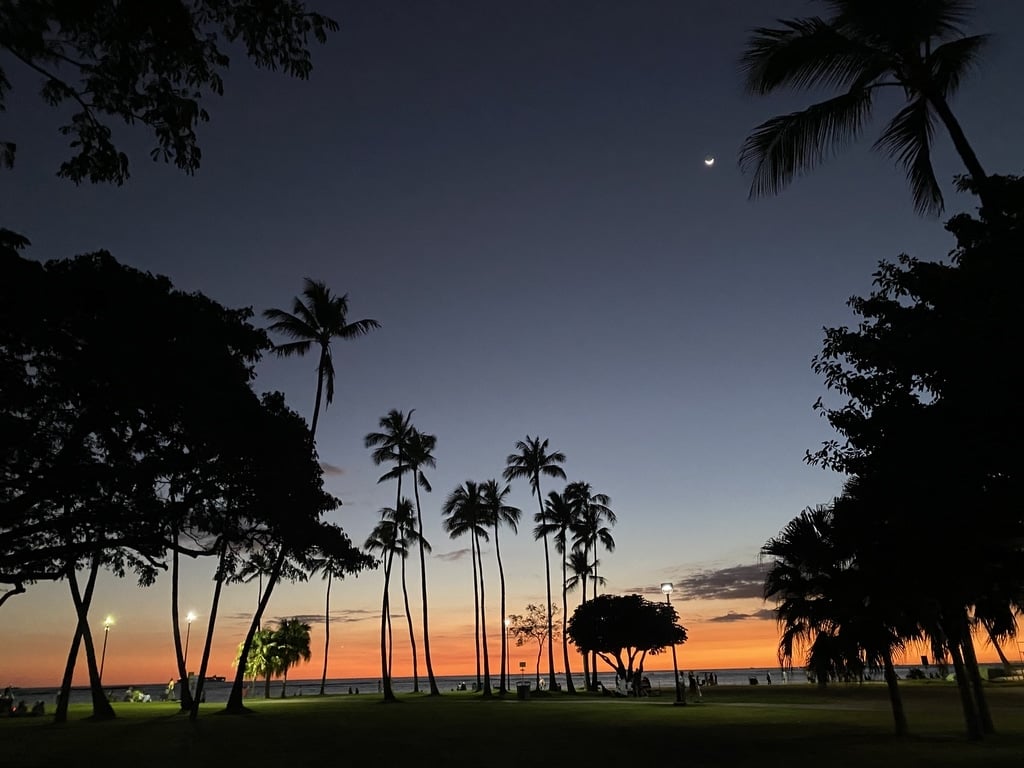 In Hawaii, sunsets are pretty much considered sacred and most tourists line the beaches but they go to dinner or back to their rooms right after the sun sinks and I think that's a mistake. As you can tell from the photo above.