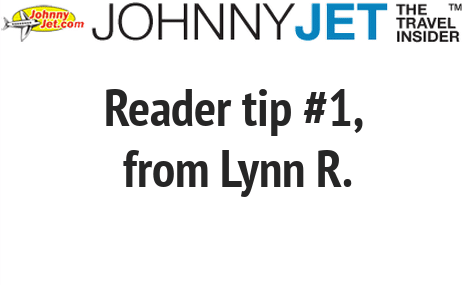 Bring Rubber Shelf Liner
Today marks the first installment of the reader-submitted travel tip, which we'll be sending out every Friday from here on out. It's a good one, and it comes from reader Lynn R.:
"Since I often travel with my husband & we enjoy a good gin match, I've found that bringing a piece of rubbery shelf liner to lay on the tray table stabilizes playing cards or a phone, or a pen. A piece cut to about  8 x 9 inches can easily be brought along."
Here's what Lynn's referring to (I think!), available on Amazon (UPDATE: Now the correct link!) for less than three dollars (plus shipping). Thanks Lynn!
_________________________________________________________________________________
Tried this tip? Let me know in the comments!
Have your own tip? Email it to whitney@johnnyjet.com!
Want to see more tips? Click here for all 162!
Want even more travel tips? Subscribe to the Daily Travel Tip newsletter! All you have to do is sign up for the weekly newsletter by filling in your email address and checking the Daily Travel Tip box in the top-right corner of the homepage.
If you already subscribe to the newsletter, fill in your email and check the Daily Travel Tip box in the same top-right corner of the homepage and you'll receive an email with a link to update your JohnnyJet.com preferences. On that page, just click the Daily Travel Tip box and Update Profile and you'll have Johnny's best tips, straight to your inbox each day. And don't worry—it's easier than it sounds!