This post contains references to products from one or more of our advertisers. We may receive compensation when you click on links to those products. For an explanation of our Advertising Disclosure, visit this page.
Many travelers utilize Priority Pass as a way to make their airport experience less stressful. This membership gives individuals access to airport lounges. With a range of membership options, it's a great choice for occasional travelers as well as frequent travelers.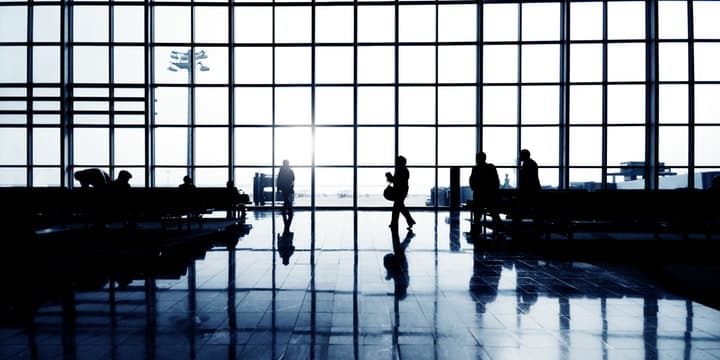 Whether you travel for pleasure or for work, Priority Pass can make time at the airport more enjoyable. In addition to access to airport lounges, there are some other great ways to utilize this membership. Here are some secret Priority Pass perks you probably didn't know about:
Enjoy a Meal at Select Airport Restaurants
Priority Pass recently rolled out some upgrades. There are many airport restaurants that now accept your membership. If you're wanting to pass the extra time in the airport and there isn't an accepted lounge in your terminal, there may just be a restaurant or bar instead!
Here's how it works. Plan to show your membership card when you arrive and your server will explain the rules. In most cases, you can order food and alcohol but there may be a certain dollar amount that you can redeem with your membership. Some restaurants will also allow you to bring a guest with your card. If you have any questions, just ask!
Wondering which restaurants accept Priority Pass?  You can search your airport and terminal on the website or app to see which restaurants are accepted. This is a great way to maximize your membership, get full before your next flight, and spend less at the airport. We recommend always leaving a tip!
Get Your Workout On
Want to get your workout in during a long layover? Your Priority Pass membership may come in handy! ROAM Fitness has introduced a fitness center at BWI airport. Currently, Priority Pass members can save 20% on the cost of a day pass—meaning $20 instead of $25.
ROAM plans to add more fitness centers to additional airports in the near future. Forgot to pack your running sneakers or gym clothes? ROAM even has workout clothes for you to borrow at no additional cost! This is a great way to maximize your airport time.
Relax and Unwind in a Sleep Pod
If there isn't a lounge nearby that accepts Priority Pass, you may still be in luck. A recent addition to Priority Pass includes Minute Suites. With Minute Suites, you can sit back and relax in a private room with an included daybed sofa, pillows, and blankets.
Guests can also work at the provided desk area while utilizing the included wi-fi or lounge and watch your favorite TV shows or movies with the use of the included television. You can lounge for free with your membership for 1 hour. Additional time is discounted to $28 per hour, instead of the usual $42. Priority Pass members can also pay a discounted rate to take a shower at select locations.
If you're planning to fly through Dubai International Airport, you might want to use your Priority Pass perks to check out Sleep 'N Fly in Terminal 3.  These sleep pods offer a comfortable and quiet place to relax or nap between flights. Depending on the time of your visit, you can take advantage of 2-3 hours access to a sleep pod with your membership.
Travel can be exhausting—so it'll be interesting to see what other rest-related perks Priority Pass will continue to offer in the future.
Get Discounts on Airport Shopping
Wondering what other Priority Pass perks you can enjoy? If you're planning to shop while you kill the time at the airport, don't forget to check your Priority Pass app first. Search your current airport and terminal to see if there are any special retail offers.
This new feature is a great way to save extra on purchases you already plan to make. Select retail stores offer discounts like an extra 10 or 15% off your purchase. Some brands and stores that are offering savings include Secure Wrap Baggage Wrapping, Duty Free Americas, and FuelRod.
Bring Guests for Free
This perk depends on the type of membership that you have. If you have a Standard, Standard Plus, or Prestige membership—you can bring a guest for a fee of $32 per guest for each visit. If you have Priority Pass select, which is included with several credit cards, you can bring a certain number of guests for free.
The amount depends on the specifical credit card that you have and their perks. For example, the Chase Sapphire Reserve card currently allows the cardmember + 2 additional guests to come into the lounge. Additional guests will cost $27 each. See this post for a list of the best credit cards for international travel.
Priority Pass Perks Summary
These days, Priority Pass is more than just lounges. Be sure to maximize your membership by taking advantage of the above offerings. While not all of these perks are free, they can make your time at the airport so much more relaxing and fun. Wondering which credit cards offer Priority Pass membership? Take a look at the Chase Sapphire Reserve, American Express Platinum, and Citi Prestige.