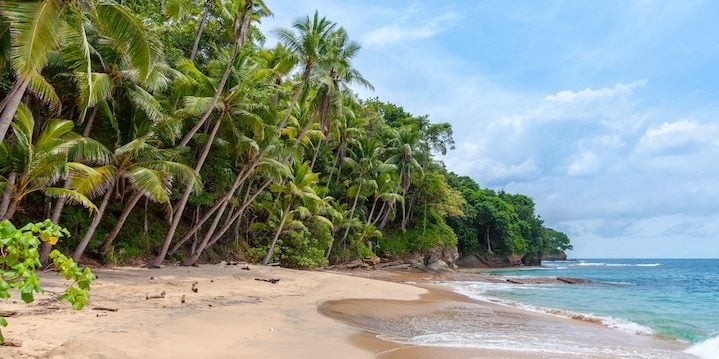 No one should be traveling right now for personal reasons. But just in case your job is making you travel or you're very selfish, two of the U.S.'s most popular vacation states are implementing mandatory 14-day quarantines, meaning that if you arrive from another state you'll have to self-quarantine at your own expense for your whole trip if it's under 14 days. One goes into effect today and the other on Thursday. Those two states:
Florida (starts today, March 24)
Per an executive order issued by Florida Governor Ron DeSantis, starting today, March 24, "all persons whose point of departure originates from outside the State of Florida in an area with substantial community spread, to include the New York Tri-State Area (Connecticut, New Jersey and New York), and entering the State of Florida through airports to isolate or quarantine for a period of 14 days from the time of entry into the State of Florida or the duration of the person's presence in the State of Florida, whichever is shorter." Self-quarantine is at the visitor's expense, and a criminal penalty awaits those that do not abide. Flight crew are exempt.
Hawaii (starts Thursday, March 26)
Meanwhile, Hawaii Governor David Ige has mandated a 14-day quarantine for all incoming travelers to his state. Starting on Thursday, March 26, at 12:01am, if you fly into Hawaii as a non-resident you must "proceed directly from the airport to your designated quarantine location," which is your arranged hotel or accommodation, and "remain in your designated quarantine location for a period of 14 days or the duration of your stay in the State of Hawai'i, whichever is shorter." Returning Hawaii residents are ordered to quarantine at home. Again, flight crew are exempt.
---
Have your own tip? Email it to whitney@johnnyjet.com!
Want to see more tips? Click here for all 1,670!
Want even more travel tips? Sign up here for the Daily Travel Tip newsletter! Enter your email address and check "Daily Travel Tip" to receive Johnny's best tips in your inbox each day!
If you already subscribe to our weekly newsletter, you can sign up on the same page. Just fill in your email and check "Daily Travel Tip" on the same page. You'll receive an email with a link to update your JohnnyJet.com preferences. On that page, just click the Daily Travel Tip box and Update Profile.