This post contains references to products from one or more of our advertisers. We may receive compensation when you click on links to those products. For an explanation of our Advertising Disclosure, visit this page.
While airlines and hotels keep adding difficult criteria and higher tier qualifications for achieving elite status, some online travel agencies (OTAs) have simple and rewarding programs. If you are the kind of traveler that spreads your travel spend across different companies to search for the lowest price rather than climb the elite-status ladder, this news is for you.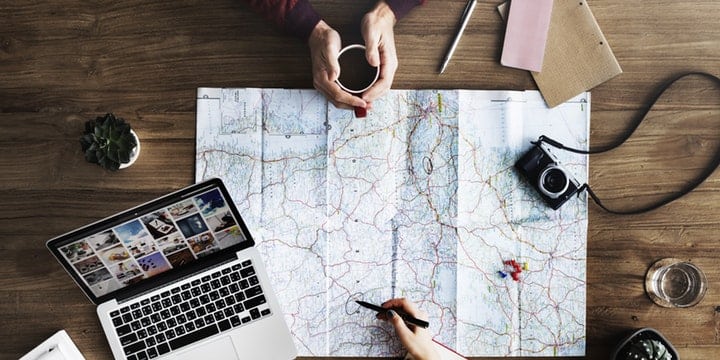 Expedia, Travelocity, and Priceline have great programs of their own, but Hotels.com Rewards and Orbitz Rewards deserve particular attention for value.
Hotels.com Rewards Loyalty Program
Let's start with the simplest loyalty program of them all – Hotels.com Rewards. It is easy to understand and ideal for leisure travelers looking to score a free night without the confusion of points levels. The way it works is that for every ten nights you stay, you receive a free night. The value of the free night is calculated by taking the average of the ten nights you accrued to earn it.
This keeps people from booking ten nights at a Motel 6 for $50 and redeeming it for a room at a Ritz-Carlton. In some ways, this dilutes the aspirational value that many loyalty programs created by allowing you to redeem points for lavish experiences you may otherwise not be able to afford. But, the simplicity of the loyalty program deserves kudos.
Keep in mind that you have to sign up for the loyalty program before accruing nights, and some promotional bookings using coupons or through affiliates may not count. The good thing is that Hotels.com makes this all very clear in its hotel search results. Also, when you redeem the free night, choose a hotel that uses all of your free night credit. You won't receive credit if your hotel is less than the average of your ten nights (if it's more, you have to pay the difference).
There are elite status tiers within the program including some new perks for its most loyal members. Earn Silver status for booking ten nights and Gold status after 30 nights booked via hotels.com. Silver comes with free wireless Internet and breakfast at VIP Access-designated properties among other perks. Gold members enjoy bonuses like room upgrades and early or late checkout depending upon availability at VIP Access hotels (on top of the Silver member perks).
Orbitz Rewards Loyalty Program
This Orbitz Rewards program has added a few nice perks for its elite members recently. But, some may find it buried in the fine print. Let's bring it to the surface.
First, the program rewards members in "Orbucks," which is essentially cash that you can use to offset the cost of future travel booked through Orbitz.com. You earn 1% on flight purchases up to $50 per year (the limit is higher if you achieve elite status with Orbitz Rewards).
Hotel bookings are more rewarding with 3% of the cost (no limit) being rewarded in Orbucks. But if you download the Orbitz app, you can earn 5% of your hotel rate in Orbucks. Vacation packages (bundles of air, hotel, and other services) earn 1% of the total cost.
Unlike Hotels.com Rewards, you can redeem Orbucks for part or all of future bookings and keep the rest to use for future trips.
There are two higher elite status levels – Gold and Platinum. But the real perks clock in with the latter especially thanks to recent changes. For starters, you can earn as much as $400 in Orbucks per year on flights. New perks have been added as well. This includes the option for Platinum members to choose between a free credit to TSA Pre-Check or one free pass to a LoungeBuddy participating lounge. This is a tremendous value and is on top of the traditional Orbitz Rewards perks.
Platinum members can also be reimbursed in Orbucks for up to $50 each year per checked bag, inflight/airport WiFi, pet, and even preferred seat/upgrade airline fees. Simply snap a photo of the receipt and complete the online form to have the Orbucks credited to your account. Many frequent fliers may be leaving perks on the table by not taking advantage of these generous benefits.