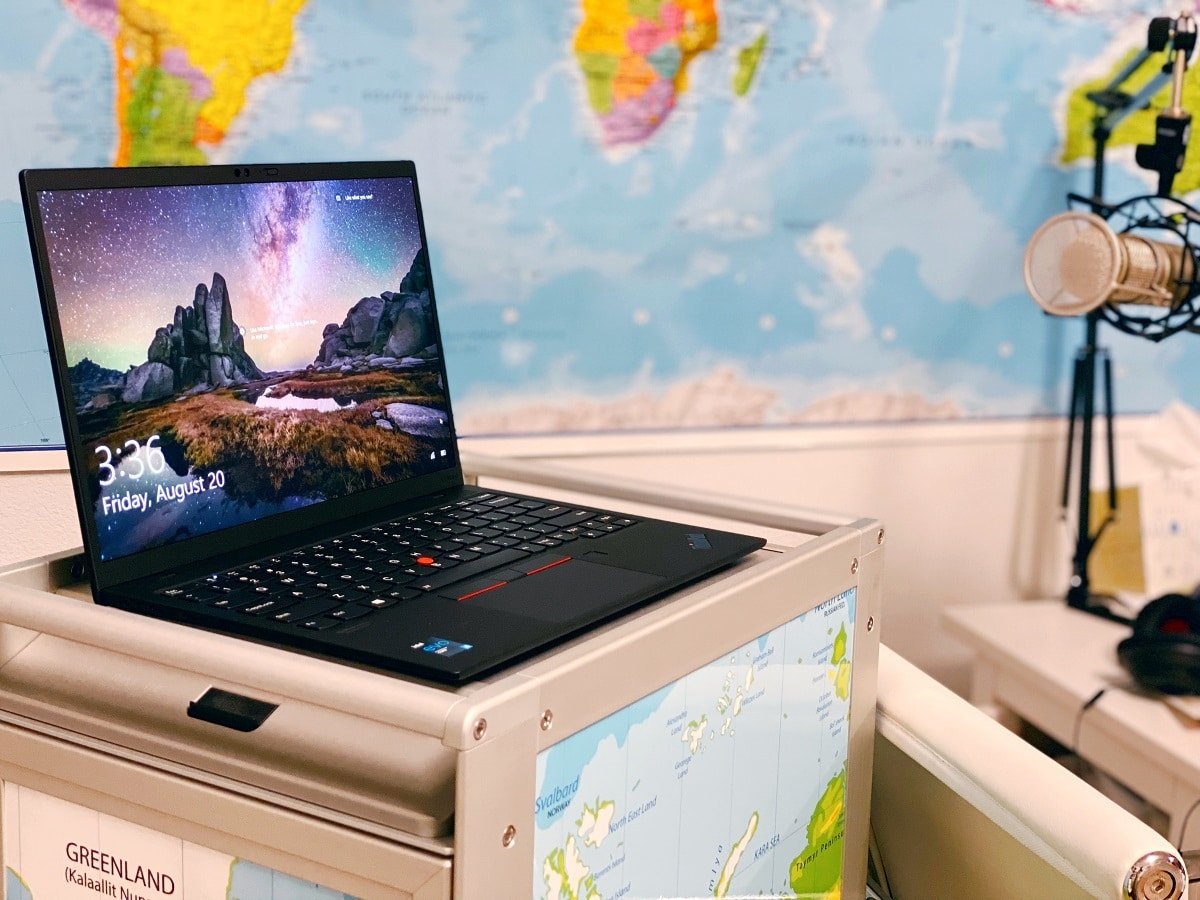 This is a sponsored post that contains references to products from one or more of our advertisers. We may receive compensation when you click on links to those products. For an explanation of our Advertising Disclosure, visit this page.
Just as I was looking to replace my laptop as it's several years old, running out of data and most importantly acting up, I received a great offer from the folks at Lenovo. They offered to gift me a ThinkPad X1 Nano in exchange for a review detailing my experience using the device in my professional life. Perfect timing!
I took them up on the offer for obvious reasons. When the package arrived, I thought there must have been a mistake or that it was coming in two separate shipments because the box was unbelievably small and light. It turns out the X1 Nano is a featherweight, weighing just 2 pounds. That's a huge upgrade for my carry-on bag since some carriers now weigh carry-on and mine is always borderline overweight.
When I start flying frequently again, I'm excited to have a laptop with a long battery life (8-10 hours), brilliant display (13-inch 2K display) and incredible audio (four speakers and four 360-degree microphones), though I would never watch videos without headphones in a public space. It's also got human-presence detection and zero-touch login, an added tier of security that I appreciate.
The X1 Nano doesn't have a touch screen like my old laptop, and there's only 1 USB-C port. So I will have to carry my USB-C Multimedia Hub with me, which isn't a big deal but I like having at least one USB-C and one USB since I'm constantly downloading images/videos to external hard drives and I like to use a mouse. If you don't use a mouse, then this is a moot point. It's priced starting at $1,149.99–when it comes to laptops, I've learned that you get what you pay for.
If you're looking for an ideal laptop for working on an airplane or to work from anywhere, really, then you should seriously consider the ThinkPad X1 Nano. It offers a ton of great features and is so ultralight, it's the perfect powerhouse laptop for travelers.