This post contains references to products from one or more of our advertisers. We may receive compensation when you click on links to those products. For an explanation of our Advertising Disclosure, visit this page.
Credit card perks are awash in lounge access to airline and independent airport lounges. Whether you're a fan of American Express' Centurion Lounges (keep an eye out for new lounges coming to Charlotte and London Heathrow) or enjoy Priority Pass membership from other travel credit cards like Citi Prestige or the Chase Sapphire Reserve, nothing beats having a quiet place to relax with wifi, seating, and refreshments.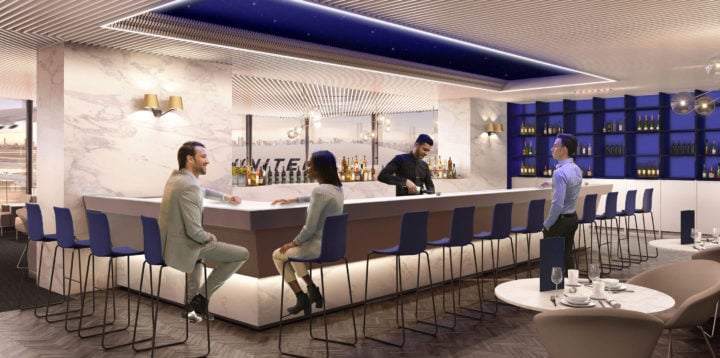 Airline Lounges in 2019 – Delta
But, many frequent fliers fork over big bucks to become members in airline lounge programs like Delta Sky Club or American's Admirals Club. Beginning in 2019, airlines seem to have redefined the meaning of the word membership, beginning with Delta. If you are a member of the Sky Club, you can only access a lounge if you have same-day travel on Delta or a SkyTeam airline.
That's right. If you fly from an airport with a Sky Club and paid for a membership to use when you travel, be ready to show a Delta boarding pass. Apparently, membership means current-day customer.
Delta's policy went into effect on January 1, which is the same day the airline raised the cost of individual "memberships" (no guests) from $495 to $545. An executive membership (allowing up to two guests) goes from $745 to $845. Delta has also stopped accepting (and selling) day passes to its lounges.
This is all in an effort to reduce crowding. While it is good news for travelers flying Delta, many people pay for memberships because an airport they frequent has a lounge they like to use.
Other Airline Lounges in 2019
American and United will follow suit with similar access policies on November 1. This gives club members the rest of the year to take advantage of their membership fees before deciding whether or not to renew.
While airlines are investing quite a bit in their lounges and beefing up food and beverage offerings, these changes certainly take the air out of becoming a "member" of an airline club these days. Don't make that embarrassing walk of shame out of an airline club. Make sure you qualify for access, even as a member.
Even better, look for airline lounges that provide access no matter what airline you are flying. You can do this through programs like American Express Centurion Clubs, Priority Pass, or Lounge Pass. Additionally, you may look for one of the many restaurants that now take Priority Pass and secretly use WiFi from other lounges!