A flavor of the South Pacific in south Florida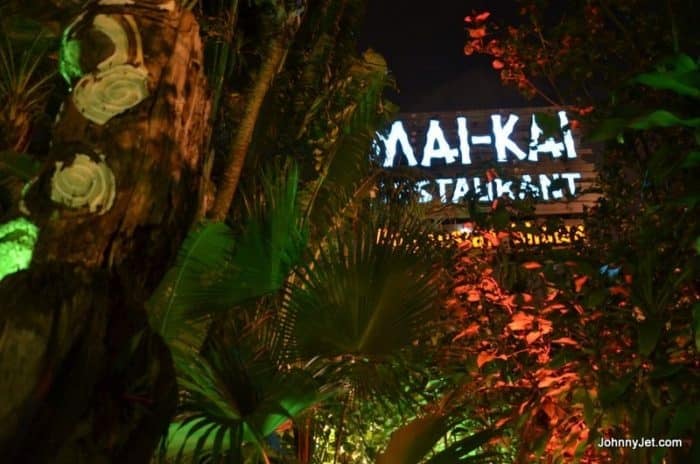 When my sister suggested we take my dad to the Mai-Kai for his birthday dinner in Fort Lauderdale I asked why so far away. She said, "don't you remember mom and dad took us there when we were kids?" I was too young so I didn't remember much but it sounded like a fantastic idea.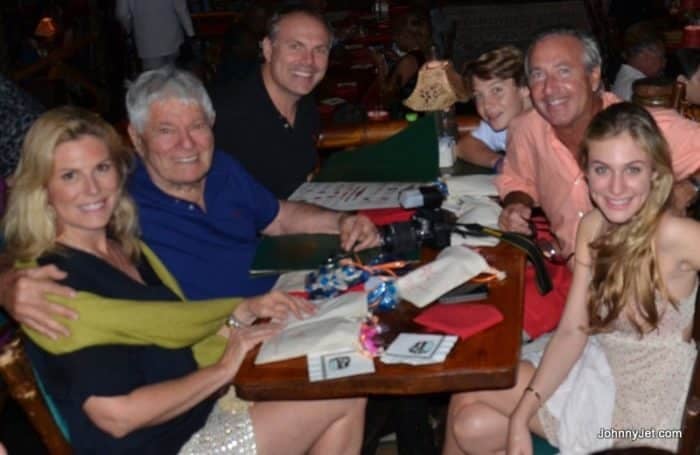 We didn't tell our dad where we were going so on the 20-mile drive down from Delray Beach he kept saying "where are we going?" We weren't too optimistic with our decision because he and the kids were acting up about the long drive. But that all changed when we pulled into the restaurant's parking lot. My dad exclaimed "the Mai-Kai! I went there a long time ago (1974 to be exact). Carol and I were both relieved he was happy about our choice.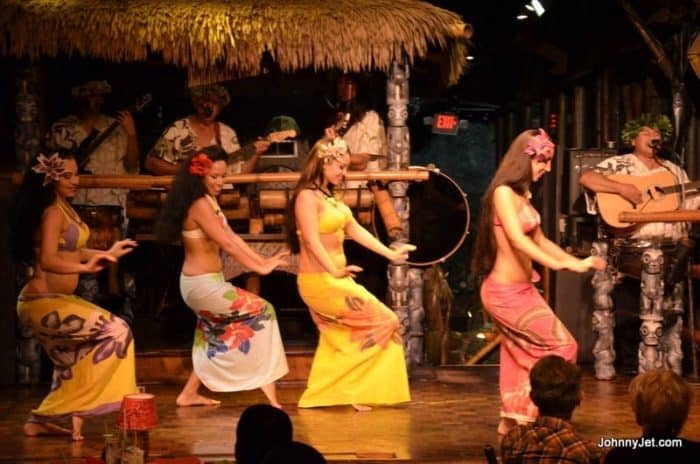 The Mai-Kai is a family-run business that's been around since 1956. The owner and show's choreographer is Mireille Thornton who is a native Polynesian. In fact, all of the show's performers are from the South Pacific (at least they were on the night we were there).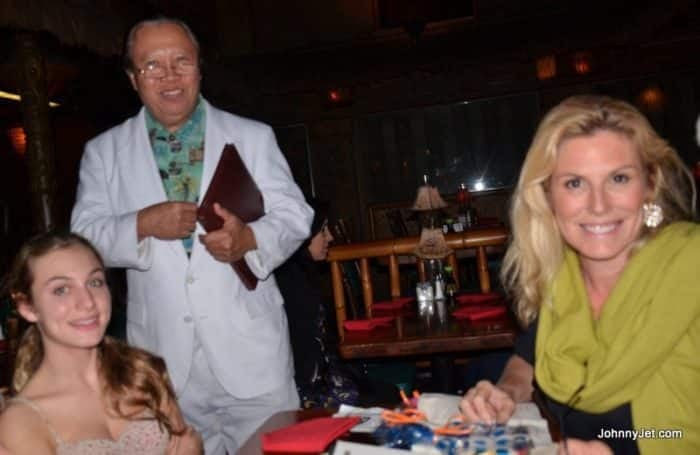 What surprised me was most of the dining staff have been working at the Mai-Kai for an eternity in terms of the restaurant business. I asked our Indonesian waiter how long he's been there and he said with a chuckle "I'm new, only 22 years." He then went on to tell us that the Maître D has been around since 1963 and the manager is second generation.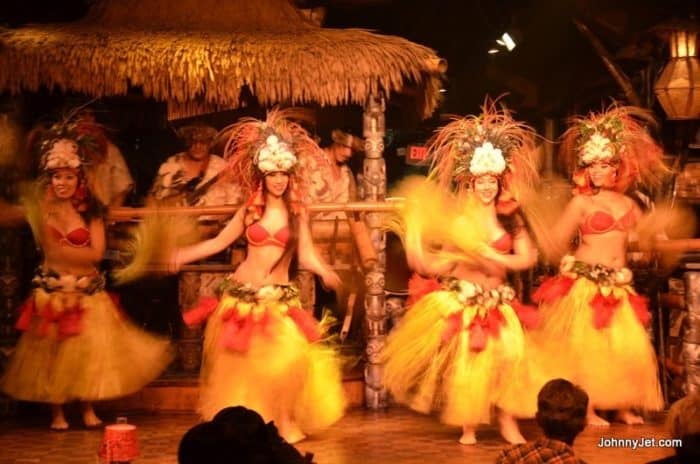 Dinner is served before the hour-long show and there's at least one a night except on Mondays when the Mai-Kai is closed. On the weekends and busy periods they have two or three shows.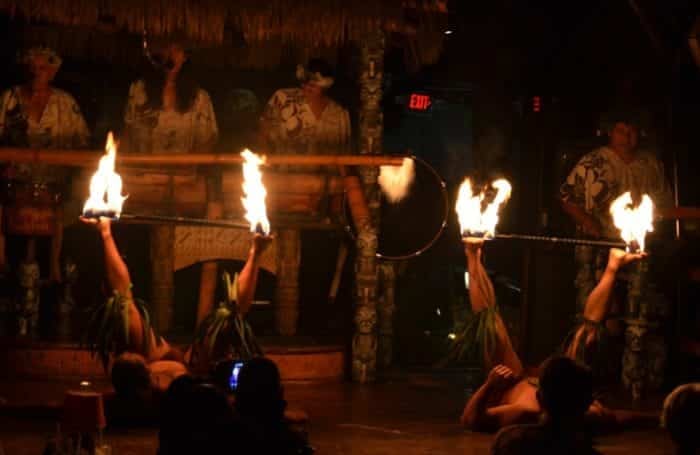 We arrived at 8:15 pm for the 9:30 pm show and we all loved the Polynesian décor and atmosphere — except for my 15-year old niece but she's a pain. We ordered fun tropical alcoholic and non-alcoholic cocktails from the massive drink menu and then dinner.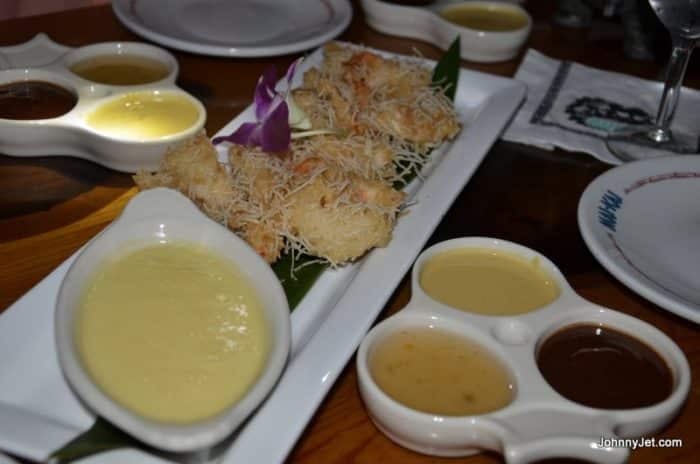 The food menu is even more extensive than the drink menu and surprisingly the food is really good and the prices vary. I had the Panang curry chicken ($16.75), my sister had lobster Tahitenne ($37) and my brother-in-law had the Ribeye steak ($45).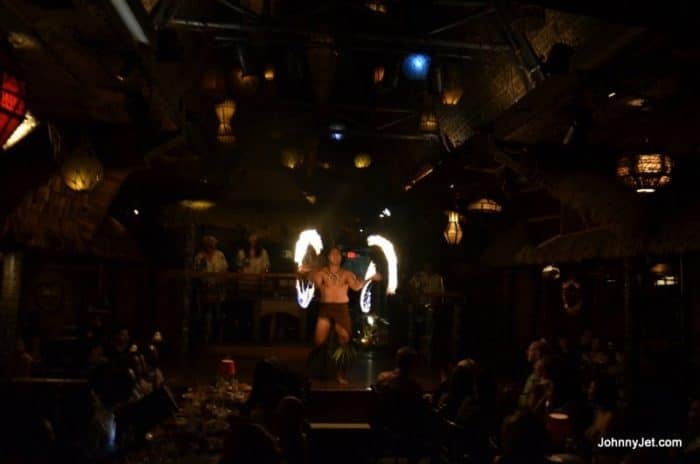 The show incorporates songs and dances from Tahiti, Aotearoa, New Zealand, Samoa, and Hawaii. All the performers are decked out in grass skirts, hand-painted cloth sarongs, leis and traditional feathered headpieces. The grand finale included a couple talented fire performers which mesmerized everyone just like the hulu girls did earlier with the way they shook their booties.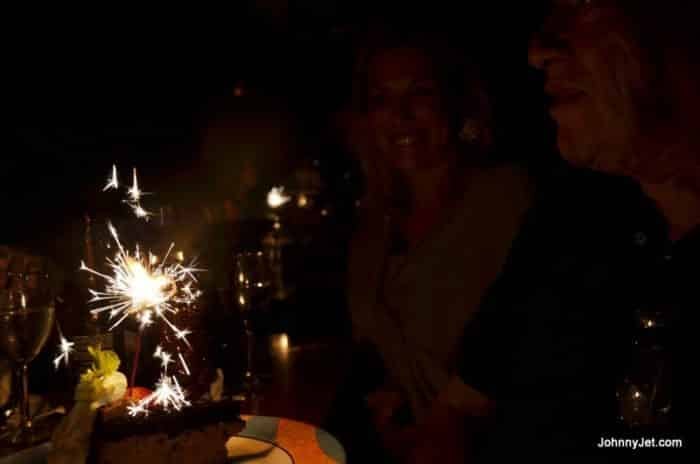 Without a doubt the Mai-Kai is a perfect place to celebrate an anniversary or birthday and it was evident with all of the special announcements which followed with cakes with sparklers. Afterwards we walked around the Mai-Kai's gardens which obviously aren't as great as the real thing but you certainly don't feel like you're in South Florida.
Good to know:

Parking is free but they offer a $10 service to have your car parked up front so you can be the first to leave. We didn't take the option or even need it since we spent 20 minutes walking around the gardens afterwards and checking out the gift shop so there was no wait.
Show Times: Tuesday, Wednesday and Thursday 8 pm; Friday: 7:00 pm and 9:30 pm; Saturday: 6:30 pm, 9:30 pm and 11 pm; Sunday: 7:00 pm.
There's a $10.95 show charge per person
For children 12 and under there no charge for the show – Kid's menu available -Reservations required – Please call 954- 563-3272 ext. 1
Mai-Kai: 3599 North Federal Highway; Ft. Lauderdale, FL 33308; Tel. (954) 563-3272.