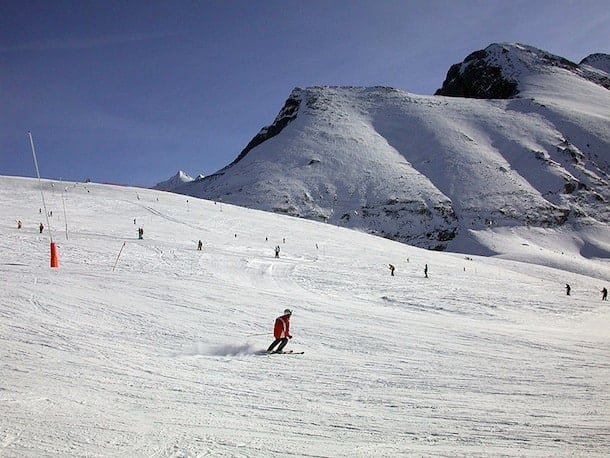 Liftopia, the single largest retailer of lift tickets and mountain activities online (and on mobile), is getting things revved up for ski season with their Red Hot End of Summer Sale—their biggest ever. A staggering 67,000+ deals are available at 70 ski resorts, and tickets are as much as 81% off (which works out to $5.99 for a single day lift ticket at one mountain in Wisconsin).
Some sample lift ticket deals:
Colorado
New England

California
New York, New Jersey, Pennsylvania
Utah
Midwest
Other
And if you're thinking of planning a skiing or snowboarding trip, these insights from Liftopia may also be of interest:
Expect walk-up window lift ticket rates to continue the pattern of increasing year over year, but be on the look out for advance purchase online deals as more and more resorts are shifting to a variable pricing structure. This is seen through Liftopia already, as customers who purchase at least one week in advance save an average of 30%. But, people are planning farther ahead—Liftopia already has customers booking for April 2014.
Alliances between resorts—like The Mountain Collective Pass, available exclusively on Liftopia—have led to new products and multi-pass options that offer consumers more flexibility and savings.
So far this season, consumers are searching most for deals on lift tickets in New England (18%) followed by Utah (17%), Colorado (16%) and NY/NJ/PA (12%). Last season, New England led the pack as the highest-searched destination on Liftopia (24% of all searches), followed by Utah (17%), Colorado (16%) and NY/NJ/PA (7%).