JetBlue released new information today about some exciting additions to their ever-expanding routes and destinations.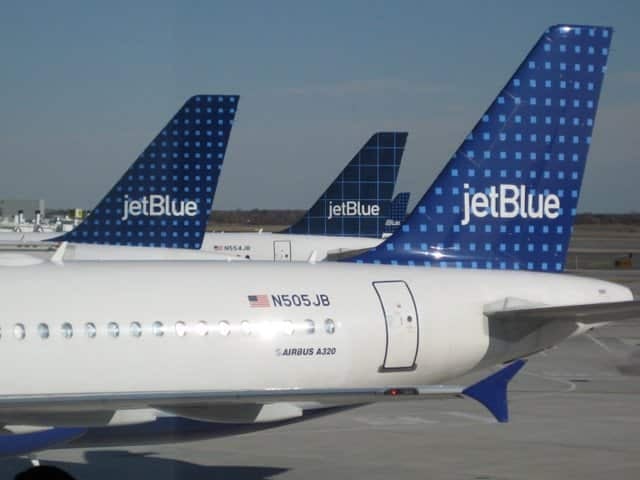 First up, they announced that they will now offer flights between Chicago and San Juan, Puerto Rico starting in November. There is a limited time sale on flights. Here are the details:
Starting this November, JetBlue will offer daily nonstop service from Chicago to Puerto Rico's capital
To celebrate the new flight, customers can book sale fares from $119 one way between Chicago and San Juan today through April 9, 2013 at jetblue.com for travel between December 3 and December 18, 2013 (blackout dates apply)
JetBlue's schedule between San Juan, Puerto Rico and Chicago:
San Juan (SJU) to Chicago (ORD):
Chicago (ORD) to San Juan (SJU):
Depart – Arrive
Depart – Arrive
3:50 p.m. – 7:00 p.m.
9:30 a.m. – 4:10 p.m.

– Flights operate daily effective November 20, 2013 –

– All times local –
The other announcement was JetBlue's 80th city, Worcester, Massachusetts (quite an accomplishment!). Starting on Thursday, November 7, 2013, JetBlue will offer daily service between Worcester, MA and Fort Lauderdale and Orlando, Florida. There is a fare sale attached to this exciting news as well.
Daily service to Fort Lauderdale and Orlando take flight November 7, 2013
Customers can book sale fares one way from $60 to Orlando and from $70 to Fort Lauderdale today through April 10, 2013 at www.jetblue.com/new for travel between Nov. 8 and Dec. 17, 2013 (blackout dates apply)
JetBlue's schedule between Worcester and Fort Lauderdale:
ORH to FLL:
FLL to ORH:
Depart – Arrive
Depart – Arrive
4:05 p.m. – 7:31 p.m.
7:15 p.m. – 10:17 p.m.

– Flights operate daily beginning Nov. 7 , 2013 –
– All times local –
JetBlue's schedule between Worcester and Orlando:
ORH to MCO:
MCO to ORH:
Depart – Arrive
Depart – Arrive
7:20 a.m. – 10:37 a.m.
12:35 p.m. – 3:22 p.m.

– First flight operates daily beginning Nov. 7 , 2013 –
– All times local –