I've been fortunate to visit Japan numerous times and it's always been magical — especially the small villages like Kinosaki Onsen. Well, there's some great news coming because according to The Washington Post: "Japan is inching closer to a full reopening, with an announcement likely in the coming days."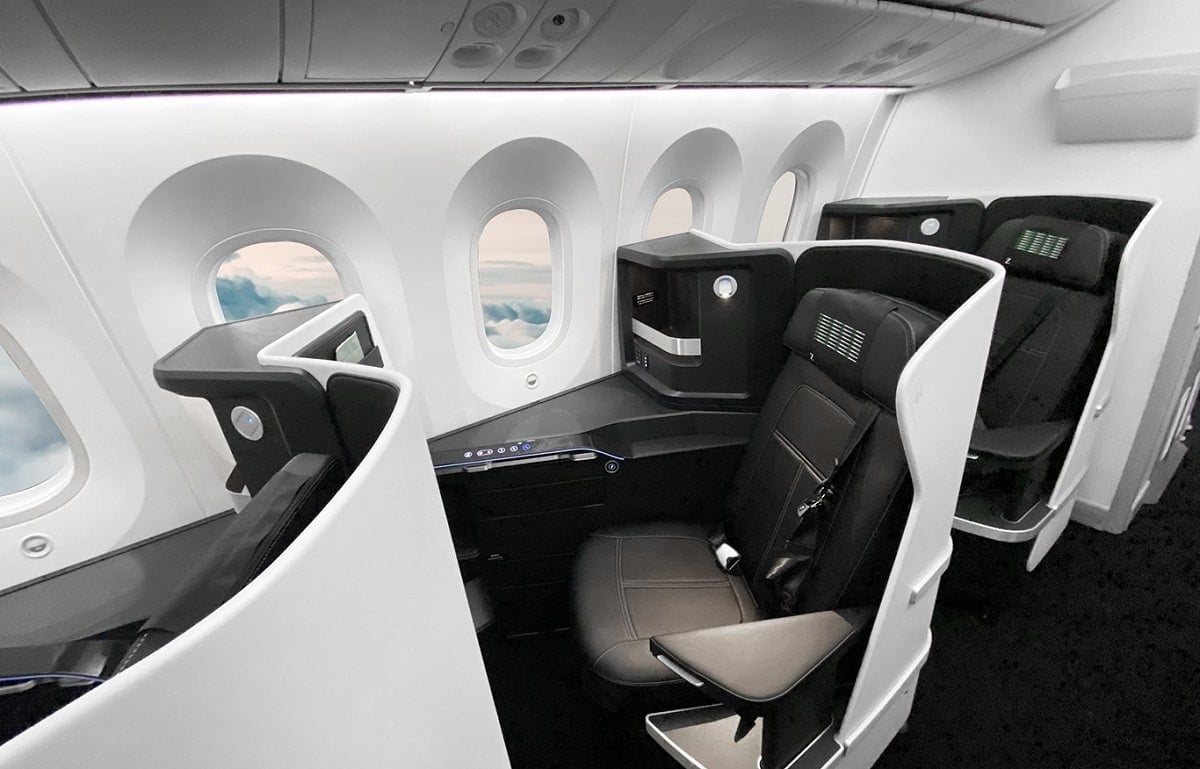 Another sign that they're reopening is a new budget Japanese airline just announced a new route with an incredible sale, including their lie-flat business class seats.
ZIPAIR Tokyo announced it is launching flights between Tokyo Narita and Mineta San José International Airport on December 12. Reservations for the service just opened today and the carrier will offer a low inaugural fare to help drum up business for the new nonstop service between Japan and the Bay Area.
RELATED: A Great App for Travelers to Japan

ZIPAIR was established in 2018 as a wholly owned subsidiary of Japan Airlines. Offering complimentary Wi-Fi for all classes of travel, the carrier operates the Boeing 787-8 Dreamliner configured in a 290-seat layout. One of the few international airlines to provide a contactless inflight experience, ZIPAIR`s self-ordering payment system is accessible to order meals and goods through a personal smartphone or tablet. Based out of Tokyo Narita, ZIPAIR currently operates to 5 international destinations, including Bangkok, Seoul, Honolulu, Singapore, and Los Angeles.
But in a few months, you can add San Jose, California to the list as they will initially offer three flights per week between Japan and Northern California. The flight schedules are subject to relevant government approvals. The flight schedule will be as follows:

December 12-December 13, 2022
ZG30 (Flight number): Departs Narita (NRT) at 16:00 (4pm) and arrives San Jose (SJC) at 8:00 (8am)
ZG29: Departs SJC at 10:00 (10am) and arrives NRT a day later at 14:30 (2:30pm)
January 2-March 11, 2023:
ZG30: Departs Narita (NRT) at 16:00 (4pm) and arrives San Jose (SJC) at 8:10 (8:10am)
ZG29: Departs SJC at 10:10 (10:10am) and arrives NRT a day later at 14:30 (2:30pm)
If you purchase by November 30 (or until supplies last) the introductory one-way coach fare is $229.80 and a roundtrip business fare is $1,615.

Airfare shown above are inclusive of taxes and applicable airport fees. Taxes for the Tokyo-Mineta San José route are converted at 144.45 yen per dollar. (As of September 14, 2022). Each fare includes a maximum of 7kg (15.4 pounds) of carry-on baggage allowance. Additional fees apply for optional services, including inflight meals, checked baggage, seat selection (including in business class).