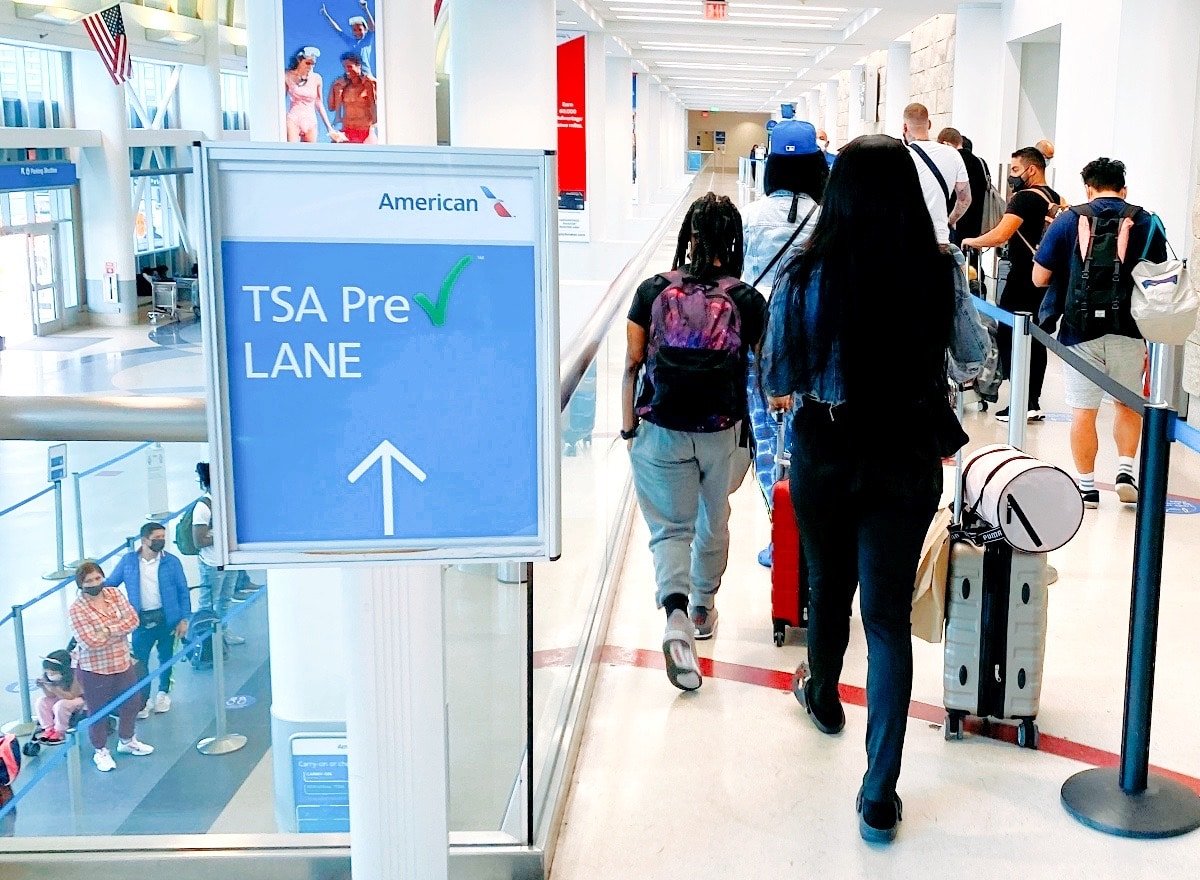 There's no doubt we're going to see an uptick in travelers at TSA security checkpoints starting November 8 when the United States opens up to much of the world. It's unclear how much this will impact security lines but the TSA is already short-staffed so it seems things can only get worse. On top of that, there's the threat of a possible total meltdown on November 22nd when the vaccine mandate kicks in and only a reported 40% of TSA agents are fully vaccinated. With all of the above going on, travelers are going to need all the tips and tricks they can get going through security in the coming days.
If you're a frequent traveler, then you can just go ahead and skip this story because you won't need this free service since you must already have a subscription to CLEAR and TSA PreCheck. However, if you don't travel that often but plan to go through LAX in the next couple of months, then listen up.
LAX just launched a pilot program for United Airlines travelers to pre-schedule TSA screening. According to ABC 7 on Wednesday, "United Airlines travelers departing from terminals 7 and 8 to pre-schedule a 15-minute window to go through the security screening checkpoint. The LAX Fast Lane program will be available from 6:30 a.m. to 1 p.m. for 90 days, ending on Jan. 18, 2022. Spots can be reserved up to 24 hours before departure, and travelers must select a time frame that is at least an hour before the flight leaves."
Here's what you need to know directly from LAX's official Fast Lane website:
–Schedule your appointment here OR sign up upon arrival at the airport by scanning the QR code on LAX Fast Lane signs. You'll receive a QR code to use when you arrive at your scheduled time.
-Sign up in advance up to 24 hours before your flight or when you arrive to the airport at the ticketing level of the terminal.
-Select the airline you're flying with, destination, and flight number along with your name, number of people in your party, and contact information to save your spot.
-When it is time for your appointment, go to your assigned checkpoint and look for the LAX Fast Lane logo or use our interactive map for step-by-step directions. The LAX Fast Lane pilot is available on the east end of the checkpoint at Terminal 7.
-Show airport staff your confirmation of your appointment and go through screening.
FYI: There's a grace period of 15 minutes per appointment time, so you may arrive any time during the 15-minute appointment window and enter the line. "If you arrive more than 15 minutes past your appointment time, it would be best to reschedule your appointment (based on availability), or you may enter through the regular queue lanes."
This is a great resource for those going through security at LAX, especially in T7. Let's just hope it works and the TSA expands the hours, dates, terminals and airports.