I once received a question from a reader that I think many travelers may have or will in their travels. The fix is a simple solution and it could save you a lot of time at security. It saved me 40 minutes this week in Newark. RELATED: The Trick to Getting TSA PreCheck Fast and 4 Other Tips Travelers Need to Know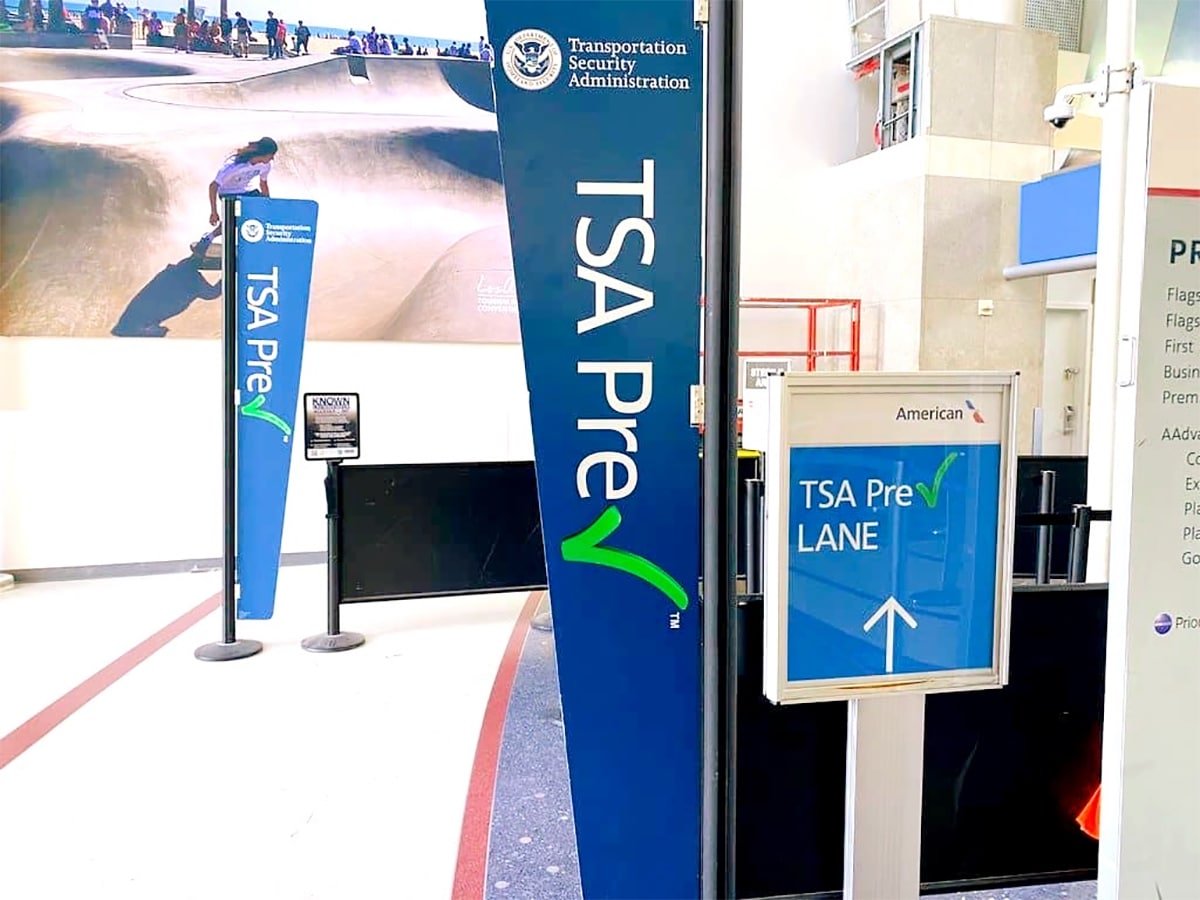 Michele B. wrote: "I signed up and received a Global Entry card and it states it's for TSA also. I flew Delta to San Francisco last week and Delta didn't put on my ticket that I should have PreCheck. I decided to go to the TSA lane and show them my Global Entry card, but they won't except it and said it has nothing to do with TSA PreCheck. Have you ever heard of this and how I can use my Global Entry card? Thanks for any help or advice you can give."
Here's my response:
Hi Michele,
Yes! In short, the TSA states: "To receive TSA PreCheck, you must include your Known Traveler Number (your CBP PASSID for Global Entry, NEXUS, or SENTRI members) in the appropriate field of your airline reservation, and the TSA PreCheck® indicator must be displayed on the boarding pass to access the lanes."
This happened to me once when I was flying Virgin America and Air Canada back in 2014 and I learned a lot from the unpleasant experience so I wrote this post about it: PreCheck Double Check.
Whenever you renew or get a new passport, Global Entry, NEXUS, SENTRI or TSA PreCheck number (Known Traveler Number – KTN), you should always update your profile on the websites of all the airlines you fly. I thought I had done this in 2014 but the TSA PreCheck checkmark still wasn't showing up on my tickets for two airlines. I thought maybe I'd input the number incorrectly or the agent I'd spoken to over the phone had mistyped it.
After I printed my boarding pass and didn't see the TSA PreCheck logo on both my Virgin America and Air Canada tickets, I went to both ticket counters to find out if my Trusted Traveler number had been registered. It turns out they hadn't, even though for one of those flights, I know I had called a booking agent and for the other, I had manually entered it on their website. The same thing happened to my wife as well.
I highly recommend going back to the check-in desk and asking the agent to double check that the information was inputted properly.
Just keep in mind that just because you have TSA Pre doesn't mean that you'll get it every time. Sometimes (not very often), they purposely don't give it so travelers get a more thorough screening.
But note that the TSA also recommends on their website: "If you believe you should have the TSA PreCheck® indicator on your boarding pass but did not receive it, please call the TSA Contact Center at (866) 289-9673, email us, or contact us at @AskTSA on Twitter and Facebook Messenger."
Just this week, my family and I were flying Alaska Airlines between Newark and Los Angeles and I double checked our reservation a couple of days before, just to make sure our seat assignments hadn't been changed. I noticed I had forgotten to input my kids' and wife's Known Traveler Numbers so I did and we all got TSA Pre-Check. Those three minutes I spent saved us at least forty minutes in the regular security line pictured above.
*This post was originally published in 2021 but has since been updated with current information.
RELATED:
–How to Get TSA PreCheck & Global Entry Access for Free
–How To Find Out If The TSA PreCheck Lane Will Be Open When You Travel
–The App All Travelers Need to Download
–10 Airport Security Hacks Every Traveler Needs to Know
–3 TSA Officers Arrested For Stealing From Passengers – Here's How To Protect Your Valuables at Security Checkpoints
Want more travel news, tips and deals? Sign up to Johnny Jet's free newsletter and check out these popular posts: The Travel Gadget Flight Attendants Never Leave Home Without and 12 Ways to Save Money on Baggage Fees. Follow Johnny Jet on MSN, Facebook, Instagram, Pinterest, and YouTube for all of my travel posts.