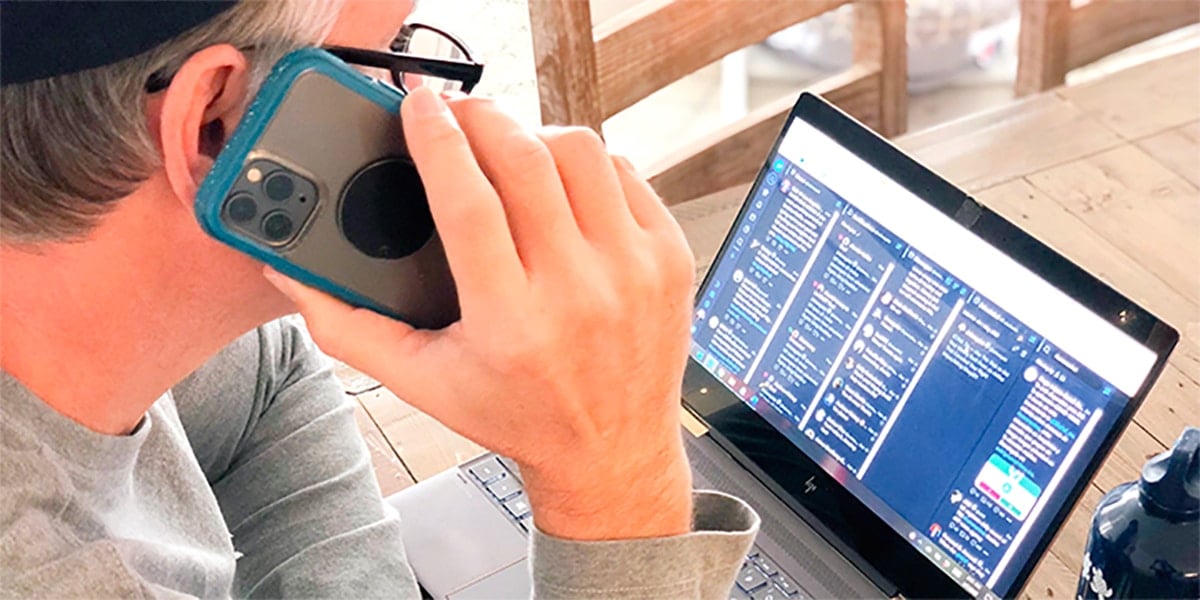 This post contains references to products from one or more of our advertisers. We may receive compensation when you click on links to those products. For an explanation of our Advertising Disclosure, visit this page.
Privacy is a big concern these days, whether you're at home or on the road. There are so many ways that people today need to think about privacy issues, whether that's securing your WiFi and account logins or reconsidering the information you share publicly online. But another privacy concern that I've been aware of for a long time is an easy one to address.
Have you ever been at an airport or on a plane and can easily see the phone or laptop screen of the person beside you or in front of you? Just recently, a story came went viral about a passenger who was texting someone and telling them that she (and her family) had Covid but were still flying. You can read about that here. But the passenger behind her could see her phone and read her messages. They snapped photos of her conversation, which revealed that she and her family were knowingly traveling Covid-positive (another conversation for another time).
But this reminded me about a product I always use when I travel: A privacy screen for my laptop. But you can also get privacy screens for your phone, too, which is a great idea, especially when you're traveling and always have people nearby, at the airport, in security and customs line, at the gate, on the plane. Anyone can be looking over your shoulder at any time. It actually amazes me how many times I've been able to read someone's screen on a plane and how many times I've seen confidential information, from banking info to a Hollywood actor's script!
Now, hopefully you're not texting about knowingly flying with Covid! But whatever you're doing on your phone or computer can be easily concealed from prying eyes with privacy screens for your phone and laptop.