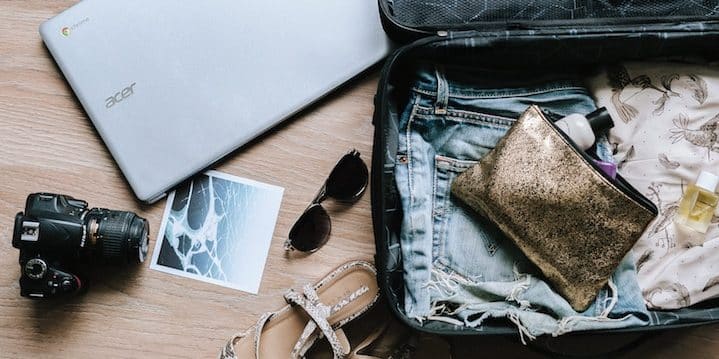 Each Friday, we feature a reader-submitted tip as our Travel Tip of the Day. This week's tip comes from reader Mark from Seattle, who says:
"I am always amazed by those travelers who put their home address on their luggage tags when starting out on their travels. If their luggage is lost at the start, it's going to be delivered to their home address. So much for a three-week vacation out of the country without clothes, etc.
"The best tip I can offer is to suggest each traveler print out their destination addresses they're going to whenever someone else is handling their luggage. A few years ago, our luggage didn't show up in baggage claim in Rome. Fortunately, I had the hotel address in Rome on our luggage tag (I use tags with windows that allow me to change addresses) so our luggage was delivered later that night."
If you lose your checked luggage, you'll typically have the chance to clarify where you want it sent when you report it missing to the airline. Still, this is good advice. Thanks, Mark!
Related:
____________________________________________________________
Have your own tip? Email it to whitney@johnnyjet.com!
Want to see more tips? Click here for all 1,238!
Want even more travel tips? Sign up here for the Daily Travel Tip newsletter! Just fill in your email address and check the Daily Travel Tip box—and you'll have Johnny's best tips, straight to your inbox each day!
If you already subscribe to our weekly newsletter, you can sign up on the same page. Just fill in your email and check the Daily Travel Tip box on the same page and you'll receive an email with a link to update your JohnnyJet.com preferences. On that page, just click the Daily Travel Tip box and Update Profile.